Genuine Parts GE Laundry Washer Drive Motor WH20X10093. Suits for WH20X10043 WH20X10082 175D5106G078 5KMC145YTA061502 AP5789051 WH20X10057 3029966 175D5106G077 5KMC145YTA062S02 WH20X10092 EAP8746234 WH20X10051 WH20X10030 PS8746234 WH20X10035 appliance parts and more. Shop Now!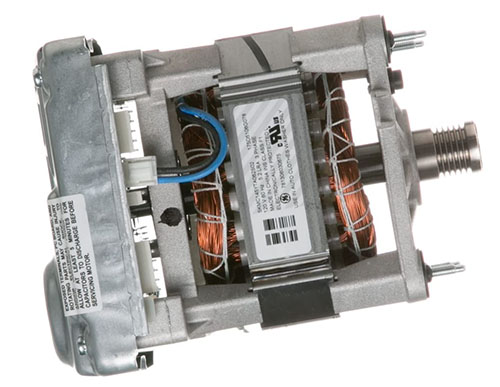 GE Laundry Washer Motor WH20X10093
Product: GE WH20X10093 Washing Machine Motor & Inverter Assembly, Brand New OEM part
Part Number: WH20X10093
Replaces Parts: AP5789051 WH20X10057 175D5106G077 WH20X10043 WH20X10082 WH20X10051 WH20X10092 5KMC145YTA061502 5KMC145YTA062S02 EAP8746234 3029966 PS8746234 175D5106G078 WH20X10030 WH20X10035
Fits Brands: GE, General Electric, Hotpoint
Product Type: Washing Machine Replacement Parts, Washer Drive Motor and Inverter Assembly
Item Location: Spartanburg, South Carolina, United States
Ship To: United States
Policy: Seller does not accept returns
Condition: New
Price: US $128.00
Read more product descriptions and Get the Lowest Price Below.
==> Click Here to Compare Best Prices Today! <==
Fits Washer Models:
The WH20X10093 Washer Motor Replacement Part suits the following GE and Hotpoint models. Press Ctrl-F to search your appliance model as you see.
WSERR417F2WW GHDSR316H5WW GFSR3110H1WW WCSR4170G0CC WCCB1030F3WC WBSR3000G4WS GHDSR316H6WW MTAP1100F1WW GLWN5550D0WW GCAP1800D1WW GHWP1000M2WW VWSR4160G0WW GCWN2800D1WW HTAP1000M2WW GSSR4170H6WW WKRE6280DCWW GCAP1000M2WW WBSR3140G4WW WCRD2050F3WC WBSR3140G4CC GNSR3150H0WW WHDRR418G5WW HTWP1400F2WW WMCD2050G0WC VBSR3100G3WW GCWP1800D1WW WZRE5260F2GG GJSR4160H2WW GCWP1000M2WW GJSR4160H6WW GFSR3110H4WW WWRE5240DCCC VWSR4150DCWW WJSR4160DCWW WHDRR418G1WW WJSR4160G0WW WLDSR416F2WC GNSR3150H5WW GTWP1800H0WS GTWP1800D2WW GMAN3000M2WS GTAN2800D1WW GBSR3140H8WW WHDRE526E6WW GTW180SCJ0WW GKSR3140H0WW WHDSR316G6WW S3700G3WW S3700E6WW VWSR4160G2WW
WJRR4170G4WW WJRR4170E6CC GJSR4160H7WW WCSR4170DCWW WHDRR418G3WW GTAP1000M2WW VBSR3100G1WW WJSR4160G6WW GFSR3110H5WW S3700G0WW WJSR4160G4WW WPRE6280DCWW WBSR3140G1CC S3700G2WW WHDSR316G1WW HTWP1200D0WW HTAP1200D1WW GKSR3140H2WW GTWP1800D1WW S3700G1WW VBSR3100DCWW VWSR4160G3WW WCSR4170G1WW GTAP1800D1WW WBSR3140G2WW WJSR4160DCCC WBSR3000G5WS WJRR4170G6WW GTWN3000M2WS VWSR4160G4WW GCWP1805D0CC GTAP2000M2WW MTAP1100F2WW WBSR3140G3WW WCSR4170G5CC GJSR4160H3WW WWSE5240DCWW GBAN2800F0WW WKSE5260E6WW GKSR3140H5WW WBSR3000G3WS WCSR4170G0WW WCSR4170G2WW WJSR4160G1WW GTW180SSJ0WW GJSR4160H4WW GHDSR316H2WW GCWN3000M2WS GKSR3140H1WW GJRR4170H1WW
GCWP1805D1CC GMAN2800D0WS WBSR3140G5CC WLSR3000G3WW WNRD2050DCWC VBSR3100G0WW GCWN2800D0WW GTAP1800D0WW GJSR4160H5WW GLWN2800D1WS GNSR3150H3WW GLWP2000M2WW WJRR4170E6WW WJSR4160G5WW VWSR4160G5WW WHDSR316G0WW WJRR4170G5WW WHSE5240DCWW GFSR3110H6WW WHDSR316G3WW HSWP1000M3WW WLSR3000G6WW WLSR3000G5WW GNSR3150H1WW GJRR4170H2WW GNSR3150H6WW GJRR4170H4WW HTWP1400F0WW WPRB9220DCWW GSSR4170H2WW GJRR4170H5WW WSERE526F2WW GNSR3150H2WW WBSR3140G5WW GTAN2800D2WW GTWN3000M1WS WSRE5260DCWW S3700G4WW WBB6700F2GG WLSR3000G0WW WLSR3000G4WW GFSR3110H3WW GCAP1800D0WW GJRR4170H6WW MTAP1200D1WW GKSR3140H4WW GCWP1005M2CC GHDSR316H3WW WBSR3140G6CC GSSR4170H4WW
GJSR4160H1WW WWSE5240DCCC HTAP1100F0WW GSSR4170H3WW WNRD2050E0WC WCSR4170G3CC WHRE5260E6WW GJRR4170H0WW WJSR4160G3WW WJSR4160G2WW WHDRR418G2WW WBSR3000G6WS GTWN2800D1WW WCSR4170G4CC WJRR4170G2WW WHDSR316G5WW WCRE6270DCWW GTWN2800D0WW GSSR4170H0WW GJSR4160H8WW WCSR4170G7WW VBSR3100G5WW WARE5260DCWW WHDSR316G4WW WCSR4170G4WW GTWP2000M2WW GMAN2800D1WS GHDSR316H4WW GBSR3140H6WW GLWN2800D2WS WBSR3140G6WW WBSR3000G0WS WHDSR316G2WW GTWP1000M2WW VWSR4160G1WW GTWN2800D2WW GJSR4160H0WW GCWN2800D2WW GMAN2800D2WS GKSR3140H3WW HSWP1000M4WW GTWP1800D0WW HTWP1200D1WW GHDSR316H7WW WBSR3000G1WS
WCSR4170G5WW WBSR3140G1WW WPRB9220DCCC GTWN4040M0WW HTAP1200D0WW GHDSR316H8WW WCSR4170G6WW WLSR3000G1WW WCCD2050F3WC GSSR4170H5WW GHDSR316H0WW VBSR3100G4WW WBB4500E6WW GCWN3000M1WS GTWP2005M2CC S3700G5WW WBSR3140G2CC WCSR4170G3WW WHSE5240DCCC WHDRR418E6WW GJRR4170H3WW GTAN2800D0WW WBSR3140G0WW VBSR3100G2WW WTRE6260F2GG WCSR4170G2CC GTWN4000M0WS MTAP1000M2WW WHDRR418G4WW WCSR4170G6CC GNSR3150H4WW MTAP1200D0WW WCSR4170G7CC WCSR4170DCCC GSSR4170H1WW GFSR3110H2WW S3700G6WW GHDSR316H1WW WBSR3140DCWW WJRR4170G1WW GCWP1800D0WW WCRE6270DCCC GKSR3140H6WW GLWN2800D0WS WWRE5240DCWW
WCSR4170G1CC WBSR3000G2WS GBSR3140H4WW HTWP1400F1WW GFSR3110H0WW WHDRR418G0WW WJRR4170G0WW WBSR3140G3CC GBSR3140H7WW WJRR4170G3WW WWRE6260DCWW GBSR3140H5WW WHDRR418G6WW WLDSR416F2W HTWP1000M2WW WHRE5260E6CC HNSR3110H0WW MTAP1100F0WW WHDSR315DCWW S5200E6WW HSWP1000M2WW WLSR3000G2WW WNRD2050G0WC
Compare Best Deals
Learn more Parts Laundry Washer Motor WH20X10093 product description, customer reviews, item conditions (new brand, used, or refurbished), shipping & handling options, parts warranty, and payment options. There are a number of sellers offering this new part at the store online. You are able to check the lowest prices below.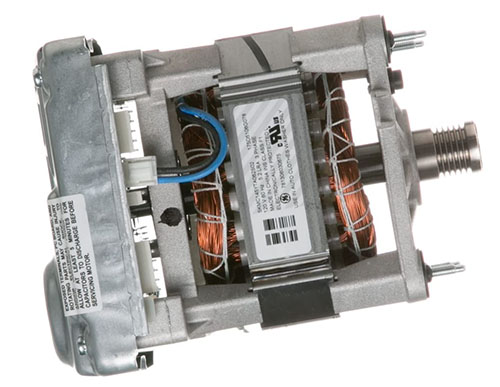 ==> Click Here to Check the Latest Prices TODAY! <==
Other Information
Besides the Washer Motor WH20X10093 Replacement Parts, there are other appliance replacement parts promoted on the market, including Refrigerator Control Board Symptoms, Whirlpool Refrigerator Electronic Control Board, Bosch Washing Machine Control Board Price, LG Refrigerator Compressor Replacement Cost, and Dacor Range Burner Control Knob parts.
For other main appliance brands, such as Jenn-Air, you are able to see its products, parts, and services on its website.
Other Replacement Parts:
Do you need help? If you have any problem with searching for the correct part for your specific appliance model or have any message, please do not hesitate to contact us at any time. We will check the part and give some advice to you very soon. Thank you.