Get Low Price 175D5100P008 WH12X10300 GE Washer Timer Parts. For S3700E6WW WBSR3000F0WS WBSR3140DAWW S3700E4WW WHDSR315DCWW WBSR3140DCWW home appliance parts and more. Fast Shipping!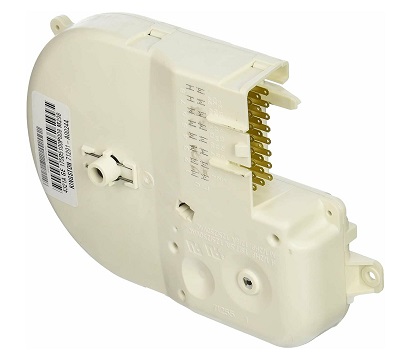 175D5100P008 WH12X10300 GE Washer Timer
Part No: WH12X10300
Replacement Parts: 175D5100P008, 1168692, AH1016434, EA1016434, PS1016434
Compatible Brands: GE, General Electric
Product Type: GE Washer Replacement Parts
Product Price: See more descriptions and Get the Lowest Price Below.
Fits Laundry Washer Models:
This 175D5100P008 WH12X10300 GE Washer Timer fits the following models. Use Ctrl-F to search your appliance model as indicated.
WHDSR315DDWW WHDSR315DBWW WHDSR315DAWW S3700E6WW WBSR3000F0WS WBSR3140DAWW S3700E4WW WHDSR315DCWW WBSR3140DCWW and more.
Top GE Washer/Dryer Timer Parts on eBay
Below are list of popular laundry clothes washing machine timer replacement parts and related parts on eBay market. Check the part that fits with your appliance model number, and get the lowest prices below.
General Electric WE03X25285 Dryer Timer Control Knob Assembly
Genuine OEM GE Dryer Timer Assembly 212D1233P013 Same Day Ship
Ge Washer Push Button Start Switch 189D2761G026 Genuine OEM
GE Hotpoint Clothes Washer Timer with Knob 175D6604P053
Frigidaire / GE Washer Timer Part # 131758600B 131758600 WH12X10164
GE Hotpoint Washer White Timer Knob with Clip Dial WH1X2754 WH11X10015
NEW OEM GENUINE WASHINE MACHINE TIMER GE 234D2377P005
WE01X24552 GENUINE GE WASHER DRYER TIMER CONTROL KNOB
Genuine OEM GE Dryer Timer 212D1233P010 |WM1390
Genuine OEM GE Washer Timer 175D6604P053 Lifetime Warranty
WH01X10061, Washer Timer Knob replaces GE, Hotpoint Free Shipping
Genuine GE Clothes Dryer Timer part # 234D1296P005
GE DRYER TIMER 175D2308P004 WD-822/1016/3506
GE Washer Timer WH12X10527 175D6604P053
WE1M652 GE Dryer Timer Control Knob fits Hotpoint AP3995164 PS1482196
WE01X24552 Dryer Timer Control Knob Replacement for GE
GE Dryer Control Panel GTD45GASJ2WS with Timer, Switches & Knobs
GE Hotpoint Washer Timer 175D6604P055 WH45X22698
GE Clothes DRYER TIMER PART # 963D123G009 WE4X525
WH12X10348 Washer Timer Control and Free Knob WH12X10348
and more.
Compare Best Prices – 175D5100P008 WH12X10300 GE Washer Timer
Study how to fix a replacement part for your appliance. Find out more product descriptions, customer reviews, terms and conditions (new brand, used, or refurbished), shipping & handling information, exchange, returns & customer satisfaction policy, and other important information. Many sellers promote this new or used part online. You can see the prices below.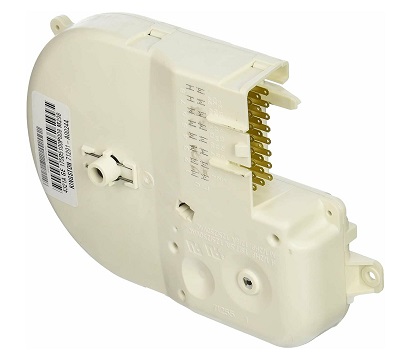 ==> Click Here to Compare Best Prices TODAY! <==
More Information
In addition to the 175D5100P008 WH12X10300 GE Washer Timer, there are many home appliance replacement parts offered on the market, for instance, Dryer Control Board Repair Cost, How to Replace Refrigerator Electronic Control Board, Dacor Oven Parts Replacement, and Hotpoint Washing Machine Control Board.
For other famous appliance brands, such as Crosley, you are able to view its products, parts, and services on the Internet.
Other GE Appliance Parts:
Do not wait! Besides the 175D5100P008 WH12X10300 GE Washer Timer part, if you have any problem with searching for the right part for your specific appliance model or have any information, please notify us by writing your content in the comment section down below. We will search for the part and give some advice to you very soon. Many Thanks.