Check Best Deals Here! – GE Refrigerator Defrost Heater WR49X392 Assembly Replacement Part – It fits General Electric and Hotpoint fridge TFX24EGD TFX24RGD TFX24FHE TFX24RJB CSF24DFB CSX24XJE TFX24EGE TFX24SJB models and more.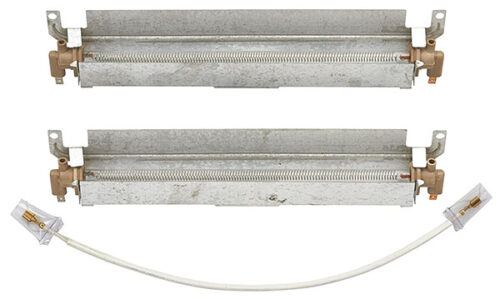 GE Refrigerator Defrost Heater WR49X392
Parts Number: WR49X392
Replacement Parts: WR49X0392, WR49X250, WR49X5088, WR49X5106, WR49X5172, WR51X192, WR51X258, WR51X5167, WR51X5172, WR49X0250, WR51X0192, WR51X0258
Type: Fridge Refrigerator Defrost Heater Assembly Replacement Part Kits
Fits Brands: GE, General Electric, Hotpoint
Price: US $32.00
Check your model and compare the lowest prices below.
Fits Refrigerator Models:
This Defrost Heater WR49X392 fits the following GE and Hotpoint fridge models. Use Ctrl+F to find your appliance model listed below.
CSX24DFB TFX24RGC TFX24EGE TFX24RFB TFX24FJC TFX24FHE TFX24FGC TFX24RJC TFF24SCB TFX24RHB TFX24EGC TFX24SJB TFX24EHB CSX24XJB TFX24EHE TFX24FGB TFX24RJB CSF24DFB CSX24DGB CSX24DJB CSX24XJC TFX24EJC TFF24RBM TFX24FJB TFX24RHE TFX24SHE TFX24EJB CSF24DCM TFF24ZBM CSX24XJE TFX24FGR TFF24ZCB TFX24RGB TFX24SHB TFX24SGB CSF24DBM TFX24RGD TFX24FHB TFX24EFB CSX24DHE CSX24DHB CSX24XJD TFF24RCB CSX24DJC TFX24ZGB TFX24FHQ CSF24DCB TFX24EGD TFX24SJC TFX24FGE and more.
Compare Lowest Prices
A number of sellers offer this defrost heater on the market. Please check your appliance model, find the correct part, view shipping information, item condition, and returns & refund policy. You can ==> Click Here to Compare the Lowest Price on eBay.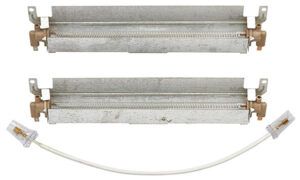 More Information
In addition to the GE Refrigerator Defrost Heater WR49X392 Assembly Part, you are able to see more products and services on the GE Appliances website.  If you can not find the right part for your fridge, please leave your message at the comment box below. We will get back to you soon. Thank you very much.
Related Parts: