Find Refrigerator PCB Control Board for GE 39631UGTAWW BSS25JFTAWW BSS25JFTNWW CSS25USWASS DSHF5PGXAEWW DSS25JFPAWW and more.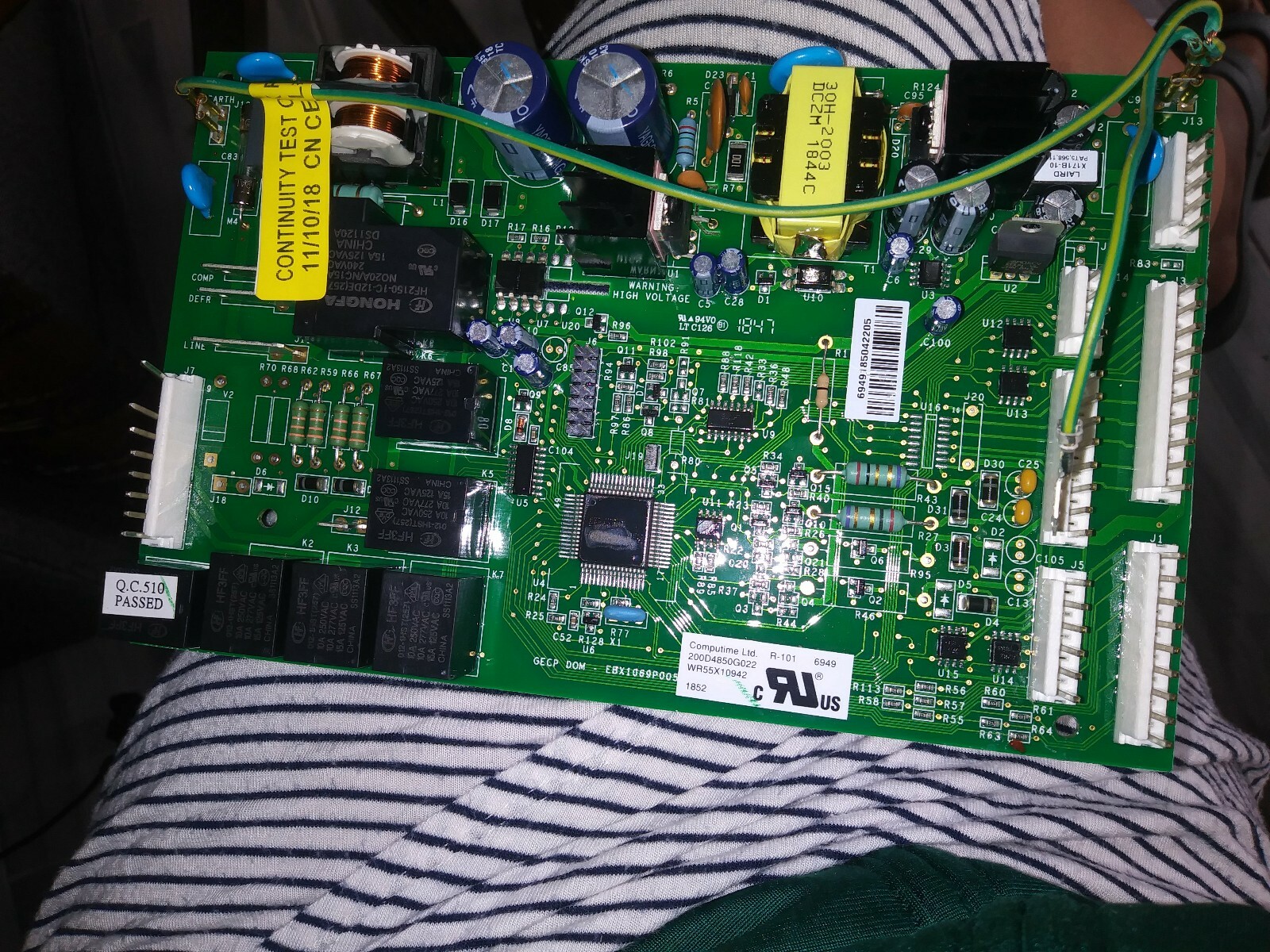 * Priority shipping * GE Refrigerator Control Board – WR55X10942 OR 200D4850G022
Product: Refrigerator PCB Control Board
Part Number: WR55X10942 WR55X10942P
Replaces Parts: WR55X10090 WR55X10210 WR55X10381 WR55X10432 WR55X10616
Fits Brands: Americana GE Hotpoint
Location:
Return Policy:
Condition: Used
Price: $50.00
Fits GE Refrigerator Models:
BSS25GFPACC BSS25GFPDWW BSS25JFTHWW BSS25JSTBSS BSY25GFMDWW DSF25MGSBWW DSF26DHWCBB DSR23UGTAWW DSRS3KGXAFGS DSRS5KGXAFGS and more.
How To Replace Refrigerator Main Control Board
Watch this quick freezer control board repair video, created by AppliancePartsPros. The technician shows how easy to replace the electronic control board on a refrigerator.
Compare Lowest Price
The right part number is WR55X10942. Read more GE Refrigerator Electronic Control Board product information, shipping & payment methods, return & refund policy, and Compare Updated Price on eBay HERE!