Great Price Refrigerator PCB Control Board for GE A4425GDTBWW BSS25JFTGWW BSS25JSTJSS DSD26DHWCBG DSHF5PGXAEWW DSS25JFPCWW and more.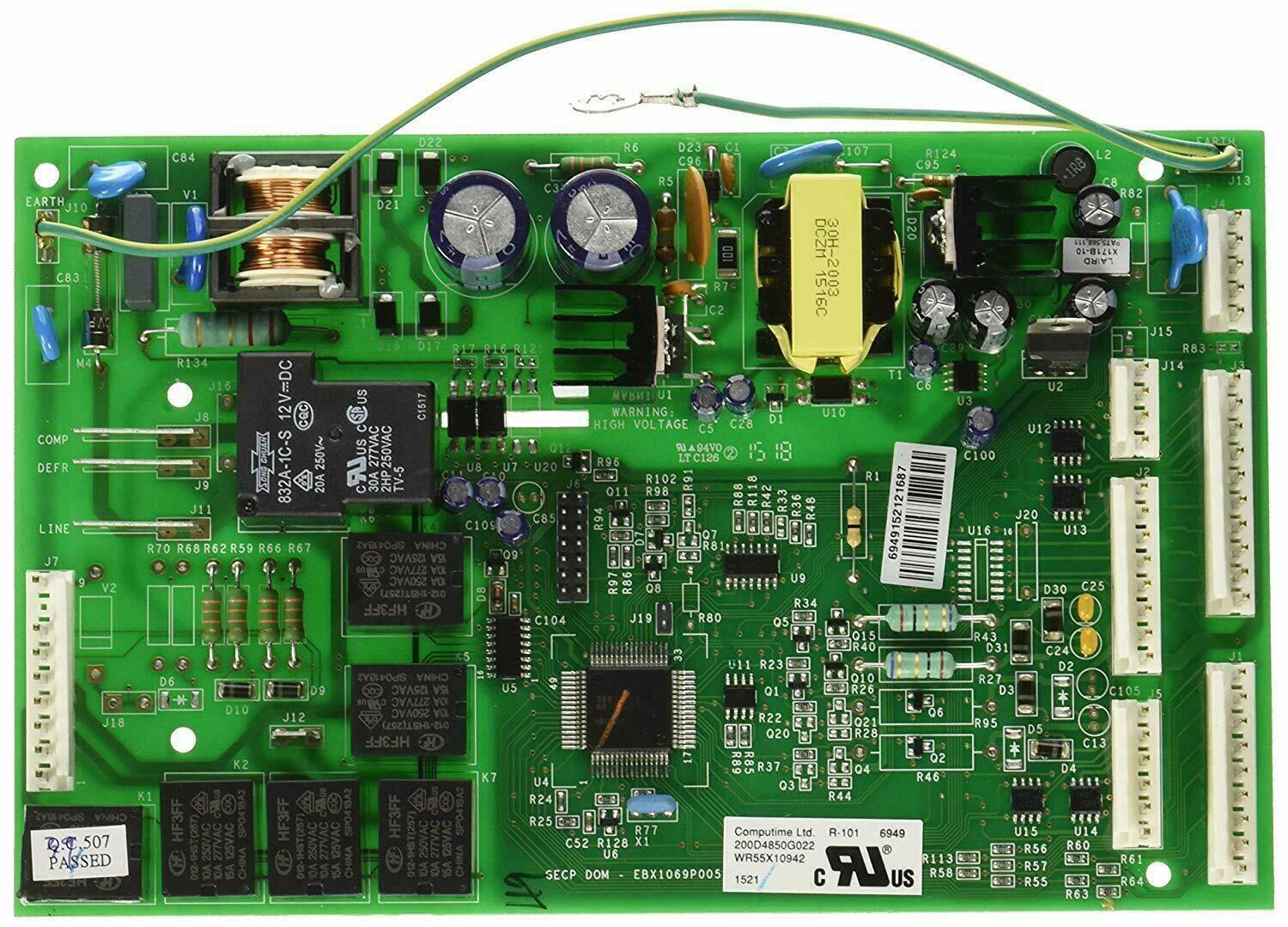 NEW WR55X10942 Control Board Motherboard for GE Refrigerator PS2364946
Product: Refrigerator PCB Control Board
Part Number: WR55X10942 WR55X10942P
Replaces Parts: WR55X10110 WR55X10297 WR55X10396 WR55X10432 WR55X10699
Fits Brands: Hotpoint, GE, Americana
Location: Las Vegas, Nevada, United States
Return Policy: Free 30 day returns
Condition: New
Price: $135.96
Fits GE Refrigerator Models:
39639USXAGV BSS25GFPDWW BSS25JFTEWW BSS25JSRJSS BSY25GFMDWW DSD26DGWABG DSHS5PGXAESS DSR23USWAGS DSRS3KGXGFGS DSS25JFPDCC and more.
How To Replace Refrigerator Electronic Control Board
Follow this quick refrigerator control board replacement video, built by AppliancePartsPros. The technician shows simple step-by-step guides on how to replace the main control board on a refrigerator.
Compare Lowest Price
Your part number is WR55X10942. View more GE Refrigerator Electronic Control Board product description, shipping & payment methods, return & refund policy, and Compare Updated Price on eBay HERE!