Shop for new refrigerator crisper drawer pan for GE Hotpoint RCA DSHF5PGXAEBB GSE25MGTECWW GSS23GSKKCSS GSS25TGPAWW GSS25WGTICC HSK29MGMHCCC
and more.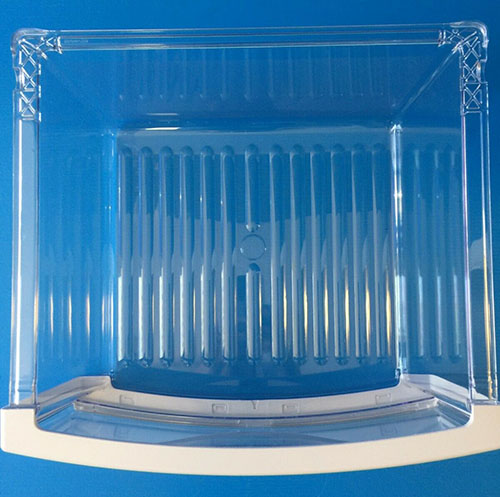 Refrigerator Crisper Pan Drawer
Product: Refrigerator Vegetable Middle Crisper Drawer Pan
Part Number: WR32X22927
Replace Parts: WR32X10343 WR32X10370 WR32X10574 4454554 PS11759183
Fits Brands: GE Hotpoint RCA
Fits Refrigerator Models
This refrigerator crisper drawer product fits the following GE Hotpoint RCA models.
DSE25JEMGCDS DSE26JSEDCSS DSHS5PGXAESS DSS25KGTABB ESF25LGRDBB ESF25LGREWW ESS25KSTBSS GCE21SITAFSS GCG21ZESBFBB GCG23YESBFBB GSE23GSEFCSS GSE25GGHHCBB GSE25HGHJHWW GSE25MGTJCSS GSE26HSECHSS GSF25XGRDWW GSG25MISACWW GSHF3KGXHCWW GSHF5KGXFCCC GSHF6LGBBHBB GSHF6PHXIEBB GSHS5KGXECSS GSHS9NGYDCSS GSS23GGKGCWW GSS23HMHKCES GSS23QGSBWW GSS23WGSBCC GSS23WSTJSS GSS23WSWASS GSS25GSHJCSS GSS25LGPABB GSS25PGMFBB GSS25QGTGBB GSS25QSWLSS GSS25TSTBSS GSS25VGSCCC GSS25WGTMBB GSS25XGPACC LSS25XGTBWW LSS25XGTEWW PSF26MGSBBB PSK25MGWACCC PSK27MHSDCCC PSR26UHPBCC PSR26UHPDCC PSS26MGSAWW PSS28KSHGCSS PSSF3RGXDBB PSSS3RGZBSS XSS23GSKBCSS RSK25LHSDCCC
and more.
Compare Lowest Prices
Order Now! The part number is WR32X22927. Read the refrigerator crisper pan drawer product details, shipping & checkout options, return & warranty services, and shop the part on eBay.