Compare Prices new refrigerator crisper pan works for Amana Crosley Estate Kenmore Maytag Roper Whirlpool TS25AFXKQ05 10655549401 8ED20ZKXDW01 GD25BFCHT00 ED22TEXHN02 ED5NTQXKQ02 and more.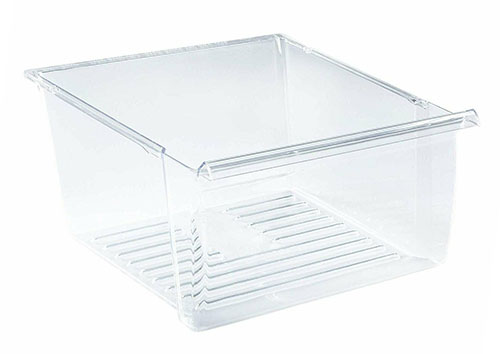 Refrigerator Crisper Pan Drawer
Product: Refrigerator Vegetable Crisper Drawer Pan
Part Number: WP2188661
Replace Parts: 2175072 2179278 2188653 2194075 2196229 2209678 1016062 PS11739120
Fits Brands: Kenmore Maytag Roper Whirlpool Amana Crosley Estate
Fits Refrigerator Models
This refrigerator crisper drawer product fits the following Roper Whirlpool Kenmore Maytag Amana Crosley Estate models.
ASD2522WEW01 CS25AFXKQ01 TS25AGXRD00 IMQ225300 10649212700 10652014102 10653504300 10655562501 10658012400 MSD2242VEW00 RS22AQXMQ01 ED5HVEXVB03 ED5HVEXVQ02 8ED20TKXDW02 8ED22PQXFN04 8ED25PQXDW00 GC5THGXKB00 GD25BFCHB01 4YED20TKFN05 4YED27PQFN01 6ED20TKXGW03 8ED20ZKXFW03 ED20TKXFW03 ED22CQXHT01 ED22PQXDW04 ED22PWXDW01 ED22TQXEW00 ED25CQXHT01 ED25TEXHT03 ED25TWXDW00 ED2KVEXVL01 ED2NTQXKT03 ED5NTQXKT02 and more.
Compare Best Prices
Shop Now! The part number is WP2188661. See the refrigerator crisper drawer pan product information, item condition, shipping & checkout methods, and compare lowest prices on eBay.