Check Price genuine refrigerator crisper drawer fits GE Hotpoint RCA DSHF5PGXAEBB GSF25XGRCBB GSHF6PHXBEBB GSS23WGTJWW GSS25VGSCBB PSR26UHPEWW
and more.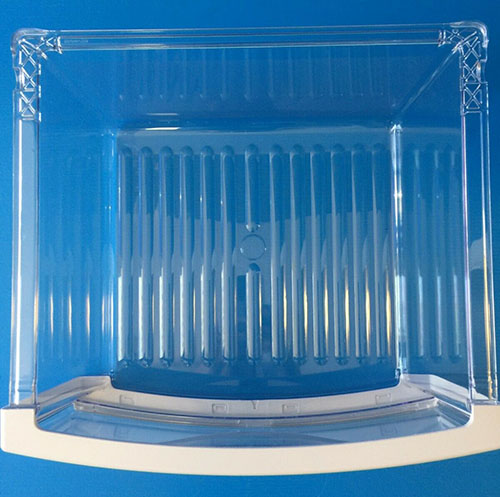 Refrigerator Crisper Drawer Pan
Product: Refrigerator Vegetable Middle Crisper Drawer Pan
Part Number: WR32X22927
Replace Parts: WR32X10343 WR32X10370 WR32X10574 4454554 AP6027007 PS11759183 EAP11759183
Fits Brands: GE Hotpoint RCA
Fits Refrigerator Models
This refrigerator crisper drawer pan part works for the following GE Hotpoint RCA models.
DSE25JGHKCWW DSHF5PGXCEWW DSS25KGRCBB DSS25LGPAWW ESF25LGRAWW ESHF5MGXBEBB ESS23SGSASS ESS25XGSBWW GCG23MISBFBB GCG23YESAFBB GIG21IESBFWW GSE25GGHECWW GSE25HMHES GSE25MGTJCBB GSE26HSEBHSS GSF25TGWCWW GSHF3KGXCCBB GSHF5KGXBCCC GSHF5MGXGEBB GSHF6HGDBCWW GSHL5KGXCCLS GSHS5MGXBESS GSK25LASBCCC GSS23GGKKCWW GSS23GSKECSS GSS23QGSACC GSS23QSWKSS GSS23WGTAWW GSS25CGHKCWW GSS25GMHKCES GSS25KGSCBB GSS25LSLKCSS GSS25QGTGWW GSS25QSWCSS GSS25TGPCWW GSS25WGTBCC GSS25WGTMCC GSS25XGPCWW LSHF5MGXBEWW LSS25XSWASS PSF26MGSAWW PSHS6RGXCDSS PSK27MHWHCCC PSR26LGPEWW PSS25MGNABB PSS26MGSBBB PSS27NGPCCC PSSF3RGZBBB PST29NHPCWW XSS25GGHBCWW RSK25MGMJCCC
and more.
Compare Best Prices
Order Here! The product number is WR32X22927. See the refrigerator crisper pan drawer product description, return & warranty policy, and shop this part on eBay.