Check Price new refrigerator ice bucket auger assembly for GE Hotpoint RCA Americana BSS25JFTBWW GST25KGPABB GSG25MIPCFBB GSS25JETEWW PSC23NGMBCC HSS25GFTNWW and more.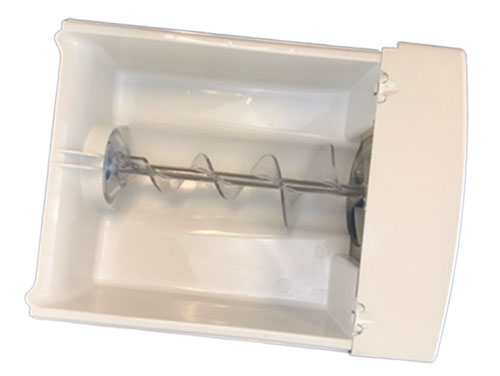 Refrigerator Ice Bucket
Product: Refrigerator Ice Bucket and Auger Assembly
Part Number: WR17X23255
Replace Parts: WR17X10778 WR17X11249 WR17X11408 WR17X12316 3554994
Fits Brands: Hotpoint GE RCA
Fits GE Refrigertor Models
This refrigerator ice bucket and auger assembly product works for the following Hotpoint GE models.
BSS25GFPACC DSS25JFPACC GSE25ETHDCC GSG25MIPHFWW GSM20IEMCWW GSS22KGMBBB ESL25JFXBLB ESL25XGREBS GSL25JFPHBS SSH25KFTDWW GSH25GGCEWW GSH25JGDDWW GSS25GFXPBB GSS25IFPEBB GSS25JFPBWW GSS25KGPEWW GSS25QGPACC GSS25SGPDBS GSS25UFPDWW PSC23SGMABS PSG22MIMBFBB PSS25MGMBBB PSS29NGMAWW SSS25KFPHWW HSS25IFPACC HST25IFMCCC RCK23MGMAFCC and more.
Compare Best Prices
Best Deals! Your item number is WR17X23255. Read the refrigerator ice bucket item information, item location, delivery & payment methods, return & refund policy, and shop the product on eBay here.