Low Price genuine refrigerator ice bucket and auger assembly works for GE DSS25MGSCWW GSF25XGRDBB PSF26NGWCBB PSR26MSPESS PSS26MSRCSS PSS26SHRDSS and more.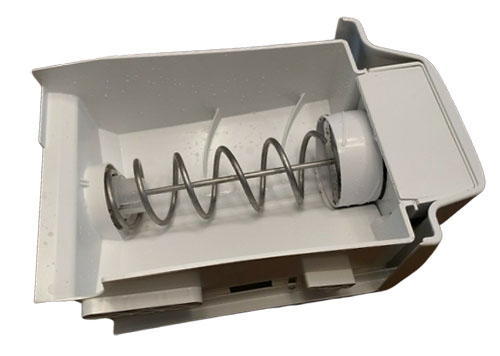 Refrigerator Ice Bucket
Product: Refrigerator Ice Bucket and Auger Assembly
Part Number: WR17X11447
Replace Parts: WR17X12108 1066440 AP3204787 PS783770
Fits Brands: GE
Fits GE Refrigertor Models
This refrigerator ice bucket item works for the following GE models.
CSHS5UGXCSS DSS25KGRBWW DSS25LGPABB ESF25LGRBBB ESHF5MGXGEBB ESS25LGPAWW ESS25LSQASS GSF25XGRCCC GSHF6PHXBEWW GSL25LGTDBS GSS25KGTBWW GSS25LSTASS GSS25TGPBCC GSS25TSTBSS PSF26MGSCBB PSF26NGPCCC PSF26NGWAWW PSF26PGSCBB PSHF6TGXBDWW PSHS6RGXCDSS PSR26LSRBSS PSR26UHPCCC PSS26LGRCBB PSS26LGRDWW PSS26MGSBBB PSS26MGTACC PSS26MSTESS PSS26NGSCCC PSS26NHSACC PSS26PSSASS PSS26SHTHSS PST26NGPAWW PST26NGPDBB PSW26MSTBSS PWT26SGRESS and more.
Compare Best Prices
Your product number is WR17X11447. Read the refrigerator ice bucket auger assembly part description, return & warranty services, and buy the item on eBay.