Buy refrigerator crisper drawer fits Kenmore Maytag Roper Whirlpool Amana Crosley Estate ASD2522VRW01 MSF25D2EAB00 8ED25PQXFN02 2VED21ZKFN03 ED20TQXEN00 ED25RFXFB01 and more.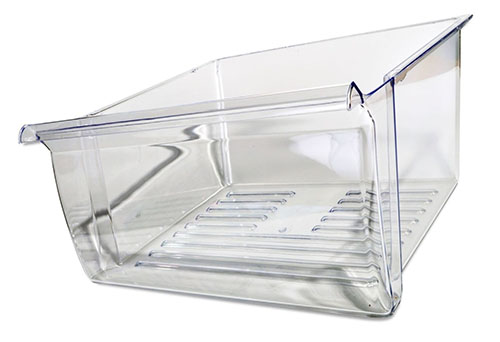 Refrigerator Crisper Drawer
Product: Refrigerator Vegetable Crisper Drawer Pan
Part Number: WP2188661
Replace Parts: 2175072 2179278 2188653 2194075 2196229 2196481 2209678 1016062 AP6006056 PS11739120
Fits Brands: Roper Whirlpool Kenmore Maytag Amana Crosley Estate
Fits Refrigerator Models
This refrigerator crisper drawer pan item fits the following Amana Crosley Estate Kenmore Maytag Roper Whirlpool models.
ASD2522WEB00 CS25AFXKT02 TS25AFXHW00 TS25AFXKS02 ITQ225800 10650524102 10655242400 10655644501 10658212400 10659914700 RS22AQXMQ01 ED5FTGXKT00 7ED22PQXFW01 8ED20TKXFN03 8ED22PQXFW02 8ED25PQXDN02 ED5GTGXNQ00 ED0GTQXKQ03 4YED22PWDN00 4YED5FHQKT01 SS22AEXHW00 8ED20ZKXFW04 ED20TQXEW01 ED20ZKXDN03 ED22PQXDW00 ED22RFXFW04 ED25CQXHB00 ED25PEXHT00 ED25PSQDW00 ED27PEXHW01 ED2GTQXKT04 ED2NTQXKQ03 ED5NTQXKQ02 and more.
Compare Best Prices
Order Now! Your right part number is WP2188661. View the refrigerator crisper pan part description, delivery & checkout options, return & refund services, and compare best prices on eBay.