Oven/Stove/Range Main Control Board
The range/oven/stove main control board displays the time of day and manages the oven bake, broil, and self-cleaning functions.
If your oven or range won't heat, test or diagnose your oven's heating elements and verify that the oven is receiving power before replacing the electronic control board.
Main Control Board Timer 316455400 for Crosley Oven
Product: Electronic Main Control Board Timer PCB Assembly
Appliance Part: Oven Range Replacement Assembly Part
Part Number: 316455400
Compatible Part Numbers:
1194732
316222801
316222803
316222807
316455500
316222803R
316455400R
AP3956392
EAP1528267
PS1528267
Compatible Brands:
Crosley
Frigidaire
Gibson
Kenmore
Tappan
White-Westinghouse
Fits Crosley Oven Models:
CCRE312GWWA
CCRE312GWWC
CCRE3530LBB
CCRE3530LBD
CCRE3530LWB
CCRE3530LWD
CCRE3530LWE
CCRE3530LWF
CCRE3530LWG
CRE3530LBA
CRE3530LBB
CRE3530LBC
CRE3530LBD
CRE3530LBE
CRE3530LWA
CRE3530LWB
CRE3530LWC
CRE3530LWD
CRE3530LWE
CRE3530PBA
CRE3530PBB
CRE3530PBC
CRE3530PBD
CRE3530PBE
CRE3530PWA
CRE3530PWB
CRE3530PWC
CRE3530PWD
CRE3530PWE
CRE3540GWWA
CRE3540GWWB
CRE3540GWWC
CRE3580GWWA
CRE3580GWWB
CRE3580GWWC
CRE3580GWWD
CRE3580LSA
CRE3580LSB
CRE3580LWA
CRE3580LWB
CRE3580LWC
CRE3580LWD
CRE3580LWE
CRE3580PSA
CRE3580PWA
CRE3580QSA
CRE3580QSB
CRE3580QWA
CRE3580QWB
CRE3580QWC
CRE3580QWD
CRE3580SSA
CRE3580SSB
CREE3531TBA
CREE3531TWA
---
Check Lowest Price
Crosley Oven Range Electronic Main Control Board 316455400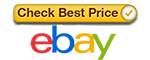 ---
More Information
In addition to Crosley Oven Range Electronic Main Control Board 316455400, find more parts for Crosley, oven parts, or other main control board. If you need more information or have any message, please feel free to contact us by filling the comment below.