Get Best Price Control Board FGHN2844LP1 FPHC2398LF4 FGHN2866PP0 FGHG2344MF2 Parts. Fits FGHN2844LP5 FGHC2369KE2 FGHC2334KE1 FGHF2369MP4 FGHF2366PFEA FDBN2750SS3 FGUB2642LF2 LGUB2642LF2 FGHF2344MF2 FGHG2366PF0 FPHN2899LF2 models and more. Buy Today.
Control Board FGHN2844LP1 FPHC2398LF4 FGHN2866PP0 FGHG2344MF2
Part Number: 241577505
Replacement Part No: 241577505 7241577505 1512577 AP4393275 PS2361242 EAP2361242
Fits Brands: Frigidaire Electrolux Kenmore Crosley
Product Type: Fridge Inverter Electronic Control Board Replacement Parts
Product Price: View more part details and Compare the Best Prices Below.
Fits Refrigerator Models:
Recheck the correct appliance replace part. The Control Board FGHN2844LP1 FPHC2398LF4 FGHN2866PP0 FGHG2344MF2 suits the following Frigidaire fridge models. Press Ctrl-F to find your specific model as indicated.
FGHN2844LP1 FPHC2398LF4 FGHN2866PP0 FGHG2344MF2 FGHN2844LP5 FGHC2369KE2 FGHC2334KE1 FGHF2369MP4 FGHF2366PFEA FDBN2750SS3 FGUB2642LF2 LGUB2642LF2 FGHF2344MF2 FGHG2366PF0 FPHN2899LF2 LGHN2844MP2 FGEB28D7QF0 FGHN2844LF0 LFHB2741PP0 FGHC2335LE2 FGHB2869LF7 FGHB2866PEHA FGHC2378LP3 FGUN2642LF3 FGHB2869LF3 FPHF2399MF1 FGUB2642LE9 LFHN2741PE0 LGUB2642LP5 FFHN2740PECA FGHF2369MF6 FGUN2642LP3 LGHD2369TF1 FGHB2844LP1 LGUB2642LE8 FGHN2844LF6 FGHB2869LP4 FGHB2846LM1 LGHN2844MF5 LGHB2869TF0 FGUB2642LP7 FPHG2399PF1 FGUB2642LP1 LGHB2869LF4 FPHC2399PF5 FPHN2899LF3 FPHF2399MF0 FGHC2344KF2 FGHG2344ME4 FGUB2642LP2 FPHF2399MF4 FGHB2869LE8 LGHC2342LF2 FGHN2844LM0 FPHF2399PF0 FGHB2846LF8
LGUB2642LF3 FGUN2642LF2 FGHF2344MF0 FPHB2899PF8A FGHD2368TD1 FGUB2642LE5 FPHG2399MF1 EI27BS26JWC FGHB2844LM7 FGHG2344MF6 FPHB2899LF3 LFHB2741PFDA FGHB2866PF4 FGHN2844LEA LGHB2867PF4 FPHG2399MF6 FGUN2642LF0 FGUB2642LE0 FGHF2344MF7 FGHB2844LF6 FGHN2844LP9 FGHB2735NE2 FGHF2366PF1 FGUN2642LP6 GHSC39ETJB3 FPHC2398LF2 FGHB2735NF0 FGHB2735NP2 FGHB2844LP7 FLSC238JS2 FGHF2369MF0 FGHN2844LE3 LGUB2642LP9 FPHB2899PF7A FGHN2866PF0 LGHC2342LE1 FGUN2642LF1 FGHD2368TF1 FGHB2867TF0 FGHB2868TD0 FGHB2869LF4 FPHG2399MF0 FGHG2344MP3 FGUB2642LE7 FGUB2642LE6 FGUN2642LP1 FGHB2869LF1 FGHN2844LE7 FGHB2735NP3
FGHF2344ME1 LGHB2869LF5 FGHN2866PFFA LFHN2741PF0 FGHB2844LE3 FFHB2740PS0 FGHB2846LM2 FGHB2844LFB LGUB2642LF4 FGHB2869LP8 FFHN2740PSAA FGHG2344ME3 FGHB2866PFLA FGHF2378MP0 FGHB2866PP7A FGHF2366PFFA FGHD2368TD0 LGUB2642LP8 FGHB2844LM3 FGUN2642LE1 FGHC2334KP2 FGHN2866PE0 FGTC2349KS2 FGHB2844LF8 LGHN2844MP5 FPHF2399MF2 FGHN2844LE4 FPHB2899PF4 LGHN2844ME2 LGHB2867PF2 FGHN2844LF7 FGHB2846LF3 LGHN2844ME5 FGHG2344MP0 FGUB2642LP0 FGHC2378LE3 FGHB2844LP8 LGHB2867PF3 LGHB2867PF7A GHSC39ETJW2 FGHD2368TF0 FGHB2869LE1 LFHB2741PF0 FGHB2878LE1 LGUB2642LE5 FFHN2740PP0 FGHB2844LE7 FPHC2399KF3 FPHB2899LF6 FPHB2899LF7 FGHN2844LF8 FGHB2844LM2 FFHD2250TS0 FGHB2844LE5 FFHB2750TS0 FGUB2642LF5
GHSC39ETJS3 FGHB2869LF6 FGHF2366PFDA FPHB2899LF2 FFHB2740PSEA FFHB2740PP5A FPHF2399PF2 FGUB2642LP5 FGHB2868TF0 FGHN2844LE8 LGHB2867TD0 FGHN2866PF2 FGHB2844LE2 FGHG2344MF7 FGUB2642LE8 FGHC2369KP1 FDBC2250SS0 FGHB2844LF3 FFHN2740PE2A FFHD2250TD0 FGUN2642LP5 FGUN2642LE3 FGHC2342LF2 FGHG2344MF3 FFHN2740PS0 FPHG2399MF5 FGHN2844LE6 FGHN2844LP7 FFHN2740PSCA LGHD2369TD0 FPHB2899LF8 FGHG2344ME2 FPHF2399MF3 FGHC2345LF5 FGHB2844LMB FGUB2642LE2 FGUN2642LP0 FPHF2399PF3 FGHC2335LP2 FGHC2342LF0 FGHF2366PF2 FGHN2844LPA FGHC2344KF1 FGHB2878LP3 FGHF2366PFBA FGHN2844LP8 GHSC39EJPW3 FGHC2379KE1 FGHF2344MP3
LGUB2642LE4 FGHB2844LP3 LGUB2642LF0 FGHB2735NE3 FGHB2846LF7 FGUN2642LP4 FGHB2869LE2 LGUB2642LP3 FGHF2344ME0 FGHB2866PP2 FFHB2740PE0 FGHF2344MF1 FGHF2366PF0 FGHC2379KE2 FGUN2642LE8 LGUB2642LE9 FGHN2844LP0 FGHB2878LE2 FGHN2844LFA FGHB2878LP1 FGUN2642LP8 FPHG2399MF4 FPHN2899LF9 GHSC39EJPB2 FGHF2344MP1 LGHC2342LF1 FGHC2335LE1 FGUN2642LE6 FPHC2399KF6 FGHN2844LF2 GHSC39ETJW3 FPBS2777RFA FGHB2869LP1 FGHG2344ME1 FGHB2869LP6 FGHB2866PE6A FGUB2642LP4 FGHB2844LF1 FGHB2866PPEA DGHF2360PF2A FGHB2844LE1 FGHC2335LE3
FGHB2844LF5 FGHG2344MP2 FGHB2844LM6 FDBN2750SS2 FGHF2367TD0 FGHF2369ME0 LGUB2642LP4 LGHN2844MP1 FGHC2334KE2 FGUB2642LF4 FGUN2642LF8 FPHF2399PF1 FGHC2345LF3 FGHB2844LEB FGHB2866PPHA FGUN2642LE4 FGHB2868TP1 FFHN2740PEAA DGHF2360PF0 FGHB2846LF5 DGHF2360PFAA DGHF2360PF9A FGHN2844LE9 FGHB2846LF9 LGUB2642LF1 FGHB2844LM5 FGHF2378ME0 FGHN2844LF5 FGHC2355PF4 FGUB2642LF1 LGHN2844MF1 FGHB2844LP5 EI27BS26JBC FGHC2355PF3 FGHN2866PFGA FGHF2369MF7 FGHB2844LM8 LGHC2342LP2 FGHC2342LF3 FPHN2899LF5 FGHG2344MF1 FGHF2369MF5 FGHF2369MP0 FGHG2344MP4 FGHB2869LE4 FGHB2866PE7A FGHC2334KP1 FFHB2750TD0 FGHF2344MF6 LGHB2867PFIA FGHN2844LP3 FGHB2868TF1 FGHF2344MF4 FPHG2399MF7 FGHC2378LP1
FGHC2331PF5 FGHN2844LP6 LFHB2751TF1 FGHF2369MP3 FGUB2642LE1 FGHN2844LE5 FGHF2369ME2 LGHB2869TD1 FGHF2344MP4 FGHB2866PPAA FGHC2345LF4 FPHF2399MF5 LGHN2844MP4 DGHD2361TF0 LGHB2869TF1 FGHB2846LF1 FPHG2399MF3 FGHB2844LF2 FGHC2378LE1 FGHC2345LF1 LFHB2751TF2 LGHD2369TF0 FGHC2335LE4 LGHN2844MF2 FGHB2869LE6 LGHN2844MF0 FDBN2750SS4 FGHB2866PF9A FGHF2369MF4 FGHF2367TF0 FGHB2878LP2 LFHB2741PE0 FGHF2369ME4 DGHF2360PF1 GHSC39ETJS2 FPHF2399MF7 FGHF2369MF3 FGHF2369MF2 FGHC2345LF2 FGHF2369MP2 FGHB2866PP6A FGHB2868TE1 FGHN2844LF9 FFHN2740PE0 LGHN2844MP0 FPHN2899LF7 FGHB2866PEEA FGHB2869LF8 LGUB2642LF9
FFHN2740PPCA FGHN2844LE0 FGHB2735NF3 FGHB2868TP0 FGHC2345LF0 LGHC2342LP1 FGHN2844LM3 FGHG2344MF5 LGHN2844MF4 FFHB2740PE5A FPHC2398LF1 LFHN2741PP0 LFHB2751TF0 FGUN2642LE5 FPHN2899LF1 FGHB2735NF2 LGHN2844ME0 FGHN2844LF1 FGHN2844LM1 FPHC2399KF1 FGHF2369ME3 FGHB2866PFMA FFHB2740PS5 LGHC2342LF3 FPHF2399PF5 FGHC2369KE1 LGUB2642LF5 GHSC39ETJB2 LGHN2844ME1 FGHC2369KP2 FGHB2844LF7 FGHF2344ME2 FGHN2844LF4 FFHB2740PP0 FGHC2379KP1 FPHC2399KF2 LFHB2741PFBA FPHB2899LF4 FPHG2399PF0 LGUB2642LF8 FGHB2868TD1 FGUB2642LP9 FGHF2344MF3 EI27BS26JSC DGHF2360PF4A FFHB2750TP0 FGHC2335LP0 LGUB2642LE3 FFHN2740PPAA
FGHC2379KP2 FGUN2642LF5 FGHB2869LE7 FGHB2844LM1 FGHB2866PEAA FPHG2399MF2 FPHC2398LF3 FGUN2642LF6 FGHB2869LP2 FPHN2899LF4 FGHG2344MF0 FGHB2866PFJA FGHF2344MP2 FGHG2344MF4 FGHB2844LF4 FGHN2844LF3 FGHF2366PF3 FPHB2899LF1 FGHC2335LP4 PHSC39EJSS2 FGHB2844LE8 FGHF2344ME4 FGHN2844LM4 FGUN2642LE2 FGUN2642LP2 LGHB2869LF1 FGHC2335LP3 FPHC2399PF3 FGHB2735NP0 FGHB2844LP6 FGHC2335LP1 LGHC2342LE2 FGTC2349KS1 FGHB2846LM7 FGHF2344MP0 FGHB2846LF2 FGUN2642LF4 FGHB2866PPFA FGUN2642LE0 GHSC39EJPB3 FGHG2344ME0 FGHF2344ME3
FFHN2740PS2A LGHN2844ME4 FGHB2844LP2 FGHN2866PP2 FFHB2740PS6A FGHC2342LF1 FGHB2867TD0 FGHC2331PF4 FGUB2642LF6 FGHB2844LPB LGHB2869TD0 FPHN2899LF6 LGHB2869LF3 FGHF2344MF5 FGHG2344MP1 FGUB2642LF0 FGHB2878LE3 FGUB2642LP8 FGHB2844LE6 FPHC2399KF4 FGHB2868TE0 FGUB2642LE4 FGHB2735NE0 FGHB2866PFNA FGHC2335LE0 FGHB2869LP7 FGHB2869LF2 FPHB2899LF5 FGUB2642LF7 FGHB2866PE2 LFHB2741PF3 FFHB2750TE0 FGUB2642LP6 FPHN2899LF0 FGHN2844LE1 FGHN2844LP4 GHSC39EJPW2 DGHF2360PF3A FGHB2846LM5 and more.
Compare Best Deals – Control Board FGHN2844LP1 FPHC2398LF4 FGHN2866PP0 FGHG2344MF2
Learn how to test and replace a repair part for your home appliance. Find out more product details, terms and conditions, shipping & handling options, parts warranty, and other important details. There are a number of sellers selling this new part at the store online. You can view the best prices below.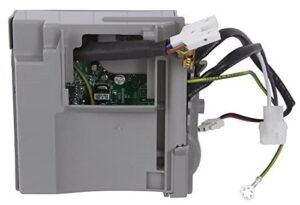 ==> Click Here to Compare Best Prices TODAY! <==
Other Home Appliance Information
On the Internet, many sellers sell a wide range of appliance parts, e.g. Whirlpool Dishwasher Motor Assembly, Whirlpool Refrigerator Control Panel, Dacor Range Burner Control Knob, and General Electric Washing Machine Transmission, also including the Control Board FGHN2844LP1 FPHC2398LF4 FGHN2866PP0 FGHG2344MF2 replacement parts.
For other top home appliance brands, for example, GE, you are able to find its products, accessories, and services on its website.
More Replacement Parts:
Please feel free to leave your message in the comment box if you have any problems with looking at the correct item for your appliance model. We will find the part and respond to you as soon as possible. Repair It Now!