Are you in search of the 240351061 Frigidaire Refrigerator Crisper Drawer? Find the perfect replacement drawer for your Frigidaire refrigerator and restore the freshness and organization of your produce in no time.
240351061 Frigidaire Refrigerator Crisper Drawer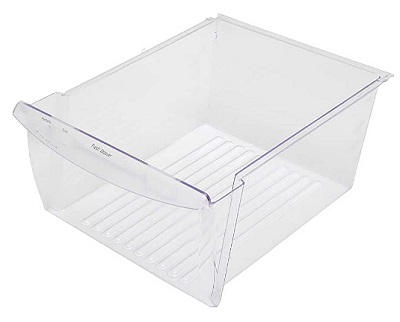 The 240351061 Frigidaire Refrigerator Crisper Drawer is a high-quality replacement part designed to fit perfectly in your Frigidaire refrigerator.
This durable and spacious crisper drawer provides an ideal storage solution for fruits and vegetables, keeping them fresh and organized.
Restore the functionality and aesthetic appeal of your refrigerator with this reliable replacement crisper drawer.
Descriptions:
Part Number: 240351061
Replacement Parts: See list below.
Part Types: Refrigerator Crisper Drawer
Compatible Brands: White-Westinghouse, Crosley, Frigidaire, Kenmore
Fits Appliance Models: Please see the list below.
Price: Check price on eBay.
Fits Appliance Models
The part can be replaced with this numbers: 240351052, 240351018, 240351045, 7240351049, 240351041, AP4424911, 240351037, 240351053, 240351026, 240351016, 240351054, 240351027, PS2361214, 240351007, 240351048, 240351022, 240351023, 240351057, 240351029, 240351058, 240351021, 240351040, 240351009, 240351013, 240351010, 5304513309, 240351020, 240351056, 240351011, EAP2361214, 240351003, 240351006, 240351066, 240351063, 240351024, 240351067, 240351062, 240351044, 1512515, 240351019, 240351005, 240351031, 240351028, 240351030, and more.
Compare Prices on eBay – 240351061
To check prices on eBay for the 240351061 Frigidaire Refrigerator Crisper Drawer, please visit the eBay website and search for the specific part number. There you can find various listings and compare prices to find the best deal for your replacement crisper drawer.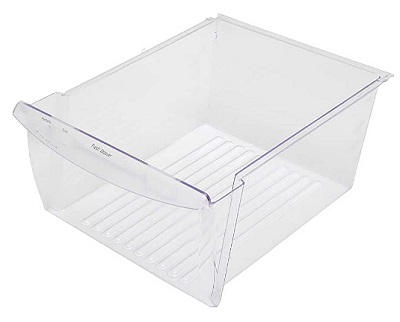 Other Home Appliance Parts:
More Information
If you require assistance, please feel free to reach out to us. If you're unable to locate the compatible item for your appliance model, don't hesitate to contact us. We'll promptly search for the part and provide you with a solution. Fix it now and save money in the process!