Buy Best Price 12016882 Bosch Thermador Dishwasher Control BoardParts. For SHP865WD5N/01, SHP865WD5N/10, SHP865WD5N/11, SHP865WD6N/01, SHP865WD6N/10, SHP865WD6N/11 assembly parts and others. Order Today!
12016882 Bosch Thermador Dishwasher Control Board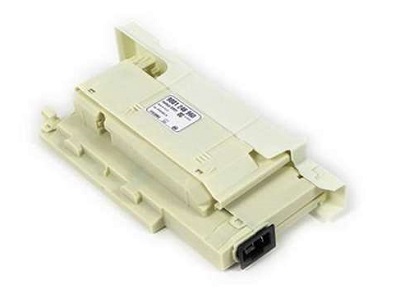 Item Specifics:
Part No: 12016882
Replaces Parts: 4581852, AP6241036, PS12075525, EAP12075525, 9001 140 278, 9001 248 960
Fits Brands: Bosch, Thermador
Product Type: Dishwasher Replacement Parts, Bosch Dishwasher Power Control Board, Thermador Dishwasher Power Control Board
Item Price: See more product descriptions and Compare Prices Below.
Fits Dishwasher Models:
The 12016882 Bosch Thermador Dishwasher Control Board suits the following models. Press Ctrl-F to find your specific model following.
Bosch Dishwasher Models:
SHVM63W53N/01, SHSM63W55N/01, SHXM63W55N/01, SHSM63W56N/01, SHS863WD2N/01, SHSM63W52N/01, SHX863WD5N/01, SHX863WD5N/10, SHS863WD2N/10, SHS863WD6N/01, SHS863WD6N/10, SHV863WD3N/01, SHV863WD3N/10, SHX863WB5N/01, SHX863WB5N/10, SHP865WD5N/01, and mroe.
Thermador Dishwasher Models:
SHP865WD5N/11, SHVM63W53N/13, SHP865WD6N/11, SHP865WD6N/01, SHP865WD6N/10, SHP865WD2N/10, SHS863WD2N/13, SHP865WD2N/11, SHSM63W55N/20, SHVM63W53N/11, SHP865WD5N/10, SHS863WD5N/10, SHS863WD5N/13, SHS863WD5N/11, SHS863WD5N/01, SHSM63W56N/11, SHV863WD3N/13, SHP865YP5N/01, SHSM63W52N/13, SHX863WD5N/13, SHP865WD2N/01, SHXM63W55N/20, SHSM63W55N/11, SHXM63W55N/13, SHSM63W55N/13, SHV863WD3N/11, SHSM63W55N/10, and more.
12016882 Bosch Dishwasher Control Board on the Market
Here are list of popular 12016882 Bosch Thermador Dishwasher Control Board parts and related appliance parts on eBay online market. Find the replacement part that is suitable with your appliance model number, view more details, and get the lowest price from link below.
BOSCH DISHWASHER CONTROL BOARD POWER CONTROL 12016882
12016882 BOSCH DISHWASHER POWER MODULE PROGRAMMED
BOSCH 12016882 POWER MODULE USED DISHWASHER LOC A4
12016882 BOSCH POWER MODULE PROGRAM
dishwasher bosch main control board 12016882
12016882 Bosch Power Module Programmed For Dishwasher
BOSCH 12016882 POWER MODULE GENUINE PART
New 12016882 Bosch Power Control Module Programmed
12016882 Bosch Power Module Program OEM 12016882
12016882, Bosch power control board. new open box
and more.
Find more Bosch dishwasher control boards and check prices on eBay here.
Other Bosch Dishwasher Control Board Parts
Below are list of some electronic main control boards for Bosch dishwashers and compatible brands. Please check your appliance model, find the right part, and compare for the lowest prices below.
Bosch Dishwasher Main Control Board 00676964 with Control Panel 00665300
OEM Bosch Dishwasher Main Control Board 00481055
5600025152 BOSCH DISHWASHER CONTROL BOARD OEM
9000703170 Genuine BOSCH DISHWASHER CONTROL BOARD
Bosch SIEMENS Dishwasher Control Board 9000374514
Used Bosch Diswasher Control Board 9001409616 for SPX68U55UC/51
BOSCH DISHWASHER CONTROL BOARD – PART# 9000968127
11015419 Bosch Electronic Control Unit OEM 11015419
12026747 Bosch Control Module Progr OEM 12026747
Used Bosch Dishwasher Inlet Valve 00633970 For SHE3AR75UC/28
Bosch Dishwasher Control Board 00705047 For SHE3AR75UC/28 USED
BOSCH DISHWASHER Electronic CONTROL BOARD 00705665 74656200
BOSCH DISHWASHER CONTROL BOARD 12015863 9001248960
Bosch Dishwasher Control Board (Missing Button) Part # 642142 498722
BOSCH DISHWASHER CONTROL BOARD PART #9000439631
Bosch Dishwasher Power Control Module 00701523
Thermador Dishwasher Control Module 9000727504 00658328
Thermador Bosch Dishwasher Power Supply Control Board 9000366468
and more.
Find more Bosch dishwasher control boards on eBay here.
Compare Best Prices – 12016882 Bosch Dishwasher Control Board
Get the Best Deals! View more product descriptions, customer reviews, item conditions (new, pre-owned, or refurbished), shipping & handling options, parts warranty, and payment options. Many sellers promote this part online. Please check the lowest prices below.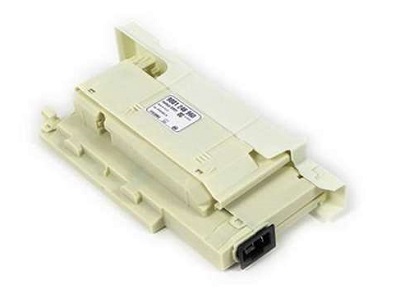 ==> Click Here to Check the Lowest Prices Today! <==
Other Home Appliance Replacement Part Information
In addition to the 12016882 Bosch Thermador Dishwasher Control Board, there are many appliance replacement parts promoted on the market, including LG Refrigerator Compressor Replacement Cost, Whirlpool Refrigerator Pcb Board Price, Washing Machine Transmission Troubleshooting, and LG Dishwasher Control Board Replacement.
For other leading appliance brands, like Jenn-Air, you can search for its products, and services on the store online.
Other Appliance Replacement Parts:
Contact Us! If you need any help with finding the right part for your specific appliance model, please feel free to contact us at any time. We will search for the part and give some advice to you very soon. All the best!