Discover the best deal on the WP8300435 Whirlpool Oven Touchpad Control Panel today and revolutionize your cooking experience. Compare prices now and seize the opportunity to enhance your kitchen with this essential appliance upgrade.
WP8300435 Whirlpool Oven Touchpad Control Panel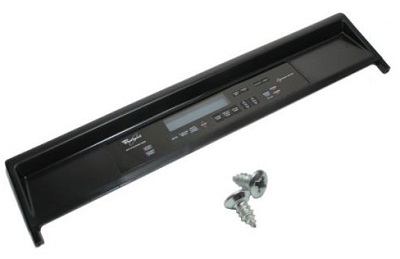 The WP8300435 is a sophisticated touchpad control panel designed for Whirlpool ovens, offering intuitive and precise command over cooking settings and temperatures. Its user-friendly interface and durable construction make it an essential component for effortless culinary control and seamless baking experiences.
Descriptions:
Part Number: WP8300435
Replacement Parts: WP8300435, 8300435, AP6012603, 8300533, 4451973, PS11745813, B01HJRBUQY, B0156NB3R4, B001PAZV7G, B002ZNLIHO, B008DK1R88
Part Types: Range/Oven Touchpad Control Panel
Compatible Brands: Whirlpool
Fits Appliance Models: Please see the list below.
Price: Check price on eBay.
Fits Appliance Types:
Fits Appliance Models
This part fits the following Whirlpool oven models: RBD305PDB13 RBD305PDB13 RBD305PDB9 RBD305PDQ13 RBD305PDQ13 RBD305PDT11 RBD305PDT11, RBD305PDQ8 RBD305PDS12 RBD305PDS12 RBD305PDQ14 RBD305PDQ14 RBD305PDQ10 RBD305PDS15, RBD305PDQ11 RBD305PDQ11 RBD305PDB10 RBD305PDB12 RBD305PDB12 RBD305PDQ12 RBD305PDQ12, RBD305PDB14 RBD305PDB14 RBD305PDS14 RBD305PDS14 RBD305PDB8 RBD305PDB15 RBD305PDB15, RBD305PDB11 RBD305PDB11 RBD305PDQ7 RBD305PDQ15 RBD305PDQ15 RBD305PDT15 RBD305PDT15, RBD305PDS15 RBD305PDB7 RBD305PDT14 RBD305PDT14 RBD305PDQ9 RBD305PDT12 RBD305PDT12, RBD305PDT13 RBD305PDT13, and more.
Common Problems of WP8300435 Whirlpool Oven Touchpad Control Panel
Here are some common problems associated with the WP8300435 Whirlpool Oven Touchpad Control Panel:
Unresponsive Buttons: Some buttons on the touchpad may become unresponsive or require excessive pressure to register inputs.
Display Issues: The display might show incorrect or distorted information, flicker, or go completely blank.
Error Codes: The touchpad may display error codes that indicate specific malfunctions within the oven system.
Inaccurate Temperature Control: The oven may have difficulty maintaining accurate and consistent temperatures, affecting cooking results.
Touchpad Freezing: The touchpad could freeze or lock up, preventing any further input or adjustments.
Ghost Touches: The touchpad might register unintended touches or inputs without any physical contact.
Wear and Tear: Over time, the touchpad may show signs of wear, such as fading labels or worn-out buttons.
Moisture Sensitivity: Exposure to moisture or spills might lead to erratic behavior or temporary dysfunction.
Compatibility Issues: Incorrect installation or replacement with an incompatible touchpad can lead to functionality problems.
Electrical Problems: Wiring issues or electrical faults might disrupt the proper functioning of the touchpad and oven controls.
Compare Prices on eBay – WP8300435
Explore the best deals for the WP8300435 Whirlpool Oven Touchpad Control Panel on eBay and make sure you're getting the most competitive prices. Elevate your cooking experience today!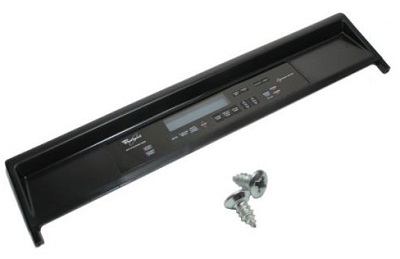 Other Home Appliance Parts: