Get Lowest Price WP3948357 Whirlpool Washer Timer Assembly Parts. Fits BYCWD6274W4 LTE6234DQ3 LTE6234DT2 LLR8233DQ0 LTG6234DT5 LTE6234DT5 RAX7244EW0 LBR6233DQ0 LLR8233EQ0 YLTE6234DQ6 home appliance parts and others. Shop Today.
WP3948357 Whirlpool Washer Timer
Part No: WP3948357
Replaces Part Number: EAP11742012 PS11742012 AP6008871 547129 3948357
Compatible Brands: Estate Whirlpool Crosley Roper Kenmore
Product Type: Washing Machine Replacement Parts, Washer Timer Assembly Parts
Item Price: See more part information and Check the Price Below.
Fits Models:
The WP3948357 Whirlpool Washer Timer can be used for the following models. Hit Ctrl-F to find your specific model following.
LTG6234DT4 11098576200 LTE6234DQ6 RAS8245EQ0 BYCWD6274W0 7MLTG8234PQ1 LTE6234DT2 CAWX629JQ1 LTG6234DZ0 RAX7244EQ1 RAS8245EN1 RAS8245EW0 BYCWD6274W1 RAX7244EW0 LTE6234DQ1 YLTE6234DQ5 RAX7244EQ0 RAS8245EW1 LTG6234DQ4 LTG6234DQ1 LTG6234DQ3 RAS8245EN0 LTE6234DZ2 LTE6234DQ5 BYCWD6274W4 RAX7244EW1 11099576400 BYCWD6274W2 LXR6232EQ0 11098576400 LTG6234DQ5 LTE6234DT5 LTG6234DT2 BYCW6292W0 LTE6234DT4 CAWX629JQ0 LTE6234DT6 RAX7244EN1 CAWS823JQ0 LTG6234DT5 LTE6234DQ3 LBT6233DQ0 TAWS700EQ0 YLTE6234DQ6 YLTE6234DQ3 LTG6234DT1 RAX7244EN0 BYCWD6274W3 LBR6233DQ0 LLR8233DQ0 LTE6234DQ4 LLR8233DZ0 RAS8245EQ1 LLR8233EZ0 11099576200 YLTE6234DQ4 LTE6234DZ0 LLT8233DZ0 LTG6234DT3 LTE6234DQ2 LTG6234DZ1 LTE6234DQ0 LLR8233DW0 LTE6234DT3 LTG6234DQ2 LTE6234DZ1 TAWS700EQ2 LTG6234DQ0 LLR8233EQ0 LLT8233DQ0
Compare Best Deals
Get the Best Deals! Find out more product details, customer reviews, terms and conditions (new brand, used, or refurbished), shipping & handling options, parts warranty, and payment options. There are a number of sellers selling this new or used part at the store online. Please compare the lowest prices below.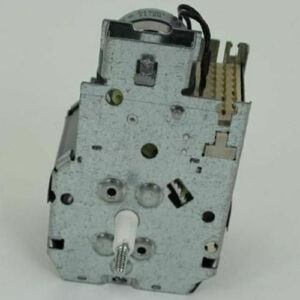 ==> Click Here to Compare the Latest Prices TODAY! <==
More Information
As well as the WP3948357 Whirlpool Washer Timer, there are many appliance replacement parts offered on the market, for instance, Fridge Control Board Repair, Bosch 800 Refrigerator Ice Maker, Dacor Oven Door Gasket Replacement, and Dacor Oven Door Handle Replacement.
For other leading appliance brands, for example, Bosch, you can see its products, parts, accessories, and services on its website.
Other Replacement Parts:
Don't give up! Please feel free to leave your message in the comment box if you can not find the right part for your appliance model. We will search for the part and respond to you as soon as possible. Thank you and all the best!