Buy Best Price Genuine WP2307037 Whirlpool Fridge Circuit Board. Replaces PS969895 2307037 1058825 2307027 EAP969895 2307037R AP3773712 2223445 2306988 parts and others. Buy Now!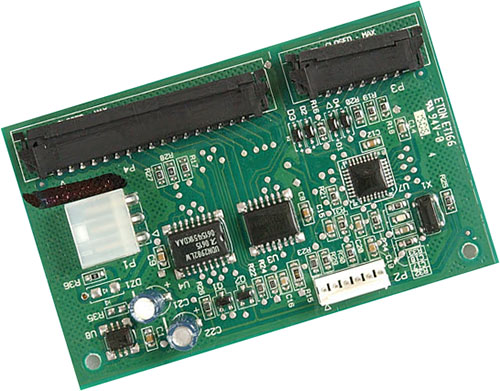 Whirlpool WP2307037 Refrigerator Main Control Board Part
Part No: WP2307037
Replaces Part Number: 1058825 2306988 2307037R 2223445 2307027 PS969895 2307037 EAP969895 AP3773712
Fits Brands: Kenmore, Jenn-Air, KitchenAid, Whirlpool
Product Type: Fridge PCB Board Assembly Parts, Refrigerator Display Control Board
Product Price: View more product information and Get the Best Price Below.
==> Click Here to Compare Prices TODAY! <==
Fits Models:
This Whirlpool WP2307037 Refrigerator Circuit Board fits the following models. Hit Ctrl-F to check your specific model shown below.
10641529500 KSCS23INBT00 10644032602 KSCS23FSMS03 KSCS25FVMS02 10644424602 GC3CHAXNB00 10644429603 10644422601 KSCS23FVMK02 KSCS25FTWH01 KSCS23FSMS00 KSCS23INBL03 KSCS23FSBL02 KSCS23FSBT00 KSCS23FSBL01 KSBS25INWH02 GC3SHEXNS03 KSCS23FTSS00 GC5THEXNS01 KSBS25IVBL01 GC5NHAXSY03 KSBS25INBT01 10644422603 10644033602 10644433603 KSCS25FVSS01 GC5NHAXST02 KSCS25FSBT01 10644023603 10644433602 GC5SHEXNQ01 KSCS25FVMS01 KSCS25INBL03 KSCS25FVWH01 KSCS25FTSS02 GC5SHEXNT04 KSCS23INMS03 GC5SHEXNT01 KSBS25INWH01 GC5SHEXNT02 KSCS25FSSS02 GC5NHAXSY01 GC3JHAXTS01 GC3NHAXSY00 GC5SHEXNS02 KSCS23FTSS02 GC5NHAXSQ01 KSCS23FTBL02 GC5SHEXNS03 10644423602 10644439601 KSBS23INBL00 GC3SHEXNQ01 KSBS25INBT03 10644439602 KSCS25FSWH01 GC5SHEXNS01 KSCS23INWH03 KSCS25INBL00
GC3SHEXNT00 GC3SHEXNQ14 GC3NHAXVS01 KSCS23FVBL01 EC3JHAXRS12 GC3SHEXNQ04 GC5SHEXNB00 KSCS25INMS01 KSCS25INWH01 GC3SHEXNQ16 GC5NHAXST01 KSCS25INMS03 KSBP25IVSS01 KSCS25INSS02 EC3JHAXRL12 JCD2595WEP00 10644434601 KSCS23FTWH01 GC3SHEXNB03 10644434602 GC3SHEXNS01 KSCS25FVMK00 KSCS25FTMK00 KSCS25FVBT02 GC5NHAXSB00 KSCS25INBT02 10644424603 JCB2588WER00 10644434600 GC5THEXNQ01 KSBS25IVWH01 KSCS23INMS02 JCD2595WES01 KSCS25FTSS01 GC5THEXNQ03 GC5CHAXNB00 GC5SHEXNB02 JCB2581WES00 KSBS23INSS01 GC3SHEXNT02 10644039601 KSCS25FSBL02 GC3JHAXTS00 KSCS23FTBT00 KSCS23FVSS03 GC5THEXNS00 KSCS25INSS03 KSCS23FVSS02 KSCS25FSWH02 KSBP25INSS00 KSCS23INMS01 JCB2587WEF00 KSBS25INWH00
GC3NHAXVA00 10641523500 10644033601 KSCS25FSSS03 KSBP25INSS03 KSCS25FVBT00 10644023600 GC3NHAXVQ01 GC3PHEXNT03 KSCS23FTWH02 10644022600 JCB2585WES00 GC5NHAXVS01 EC3JHAXRS01 KSCS25FSMS03 EC3JHAXRL13 GC3SHEXNS15 KSCS25FVBL00 KSCS23FVWH01 KSCS23FTBL00 GC5NHAXVQ00 GC5THEXNT01 KSCS25INBL01 KSCS23FSWH00 GC5SHEXNS05 GC3SHEXNB00 KSCS25FVMS03 KSCS25FVMK02 GC3SHEXNB02 GC3SHEXNB04 JCD2595WEP01 KSCS25FVSS00 10644022602 GC3NHAXVS00 GC3SHEXNQ15 KSBS25INBT00 KSBS23INSS00 EC3JHAXRS00 GC3PHEXNQ01 EC3JHAXRL00 GC5SHEXNQ04 KSCS23INMS00 GC3SHEXNB14 KSCS23FSBT03 GC3SHEXNT14 KSCS23FTSS01 10644429602 KSCS23INBT02 10644029601 GC5SHEXNB05 GC5THEXNT00 KSCS23INBT01 JCB2585WEP00 GC3PHEXNQ00 KSCS23INWH01 GC3PHEXNT02 KSCS25FSBT02 10644424600 JCD2595WES02
GC3PHEXNS00 10641522500 GC3JHAXTL01 KSCS25FTBT02 KSCS25FTSS00 10644022601 10644033603 10644432601 KSBS23INWH00 10641524500 GC5SHEXNB01 KSBS23INBT00 GC5THEXNT02 KSCS25FSBT03 KSCS25INBT03 GC5THEXNB00 GC3PHEXNQ02 GC5SHEXNB03 KSCS23FVMS01 KSCS25INMS00 KSCS23FVBL03 KSCS23FSBL00 GC5SHEXNS04 KSCS23INSS01 KSCS23INBL00 KSBS25INWH03 KSCS25FVSS02 GC3SHEXNS04 KSCS23FVMK03 10644033600 EC3JHAXRL11 GC5THEXNB01 EC3JHAXRS13 KSCS23FVMS00 KSCS25INBT01 GC3SHEXNQ03 KSCS25FTBL00 10644023602 KSBS25INSS00 10644032601 10644424601 GC5NHAXSQ02 KSCS25FSWH03 KSCS25FSBT00 KSCS23INSS03 10644039602 GC5NHAXVB00 10644433601 KSBP25INSS02 GC3PHEXNQ03 GC3CHAXNS00 KSBS25IVBL00 GC5THEXNQ00 GC3NHAXVA01 10644432600 GC5CHAXNQ00 KSCS23FVMS03 JCB2585WEP01 GC3PHEXNT01 KSCS25FSBL01 GC5NHAXVQ01
KSBS25IVWH00 GC5NHAXST03 KSCS23FVMS02 KSCS23FSWH02 GC3JHAXTB01 KSCS25FTMS00 JCB2587WEY00 GC3SHEXNB16 GC5SHEXNB04 GC3NHAXST00 KSCS23FVWH03 10644439603 KSBS23INBT01 KSBS25INSS01 GC3PHEXNS01 KSCS25FTBL01 GC5NHAXSY02 10644034600 KSCS25INBL02 KSCS23FTBL01 GC5NHAXSB02 KSCS25FTMS01 GC5NHAXVB01 KSCS25MTMK01 KSBS25INBL03 KSCS25FTMK02 10644023601 KSCS25FSMS01 KSCS25FSMS02 KSCS23INWH02 KSCS25INWH03 GC5THEXNB02 10644029600 KSCS23FVWH00 KSCS25FVWH03 KSCS23FSBL03 GC3SHEXNB15 10644022603 GC3NHAXVB01 KSCS25FVBL02 KSCS23INWH00 GC3PHEXNS02 GC3SHEXNQ02 KSCS23INSS02 KSCS25FTMK01 GC3SHEXNS16 KSCS23FSMS01 GC5NHAXSQ00 KSCS25FVSS03 GC3SHEXNT03 KSCS23FVMK01 10644323400 KSCS25FSWH00 10644322400 KSCS25FTWH00 KSCS23FVWH02 GC5SHEXNQ02 KSCS25MTMS00 10644432602
10644024600 10644029603 GC5SHEXNQ00 KSCS25INSS01 GC5SHEXNQ03 KSCS25FVMS00 JCB2488MTR00 JCD2595WES00 KSCS23FTMS02 GC5SHEXNT00 KSBP23INSS00 10644434603 KSCS23INSS00 10644423600 10644423601 JCD2595WEK00 10644329400 KSBS25IVSS01 KSCS25INSS00 KSCS25FTBL02 KSCS23FSWH03 KSCS25INWH02 KSCS23FVSS01 GC5THEXNS03 GC3PHEXNB02 KSCS25FTWH02 10644423603 GC3NHAXVQ00 KSCS23FVBL00 KSCS25FVMK03 KSCS23FTWH00 KSCS25INBT00 KSCS25INWH00 KSCS23INBL02 JCD2595WEP02 10644429600 KSCS23FTMS01 10644032600 GC5THEXNS02 GC5NHAXVY00 10644032603 KSBS25INBL01 10644324400 10644039603 KSCS25MSMS01 EC3JHAXRL01 KSCS25MTMS01 KSBP25INSS01 GC5SHEXNS00 JCB2582WEY00 KSBS25INBL02 KSCS25FSSS01 KSCS25FSBL03 KSCS23FTBT02 GC5SHEXNT03 KSCS25FSMS00 GC5NHAXVY01 10644433600 KSCS25MTMK00
GC5THEXNT03 KSCS25INMS02 KSBS23INBL01 KSCS25FVBT03 10644422602 KSCS25FVMK01 KSCS23FSSS02 GC3JHAXTL00 JCD2591WES00 GC3NHAXSQ00 KSCS23FSBT02 GC5NHAXSB01 KSCS23FVSS00 10644029602 GC3JHAXTQ01 GC5NHAXSY00 KSCS23FVMK00 GC5SHEXNQ05 KSCS25FSBL00 GC3NHAXVB00 GC3NHAXVY01 GC3SHEXNB01 KSCS23INBL01 KSCS25FTMS02 KSCS25FVBL03 GC5NHAXST00 KSCS23FSWH01 GC5NHAXSQ03 KSCS23FSSS03 KSBS25INSS02 GC3CHAXNQ00 GC3CHAXNT00 GC3JHAXTB00 GC5NHAXSB03 KSBP25IVSS00 GC3PHEXNB03 GC3NHAXSB00 GC3PHEXNB01 KSCS25MSMS00 10644429601 KSCS23INBT03 GC3SHEXNS00 JCD2595WEK02 10644422600 KSCS25MVMK00 10644039600 GC5THEXNB03 KSCS23FSMS02 KSCS23FTMS00 KSBS25IVSS00 KSBS25INBT02
KSCS25FVWH02 KSCS25MVMS00 KSBS25INSS03 10644439600 JCD2595WEK01 GC3SHEXNS14 GC3SHEXNS02 KSCS25FTBT01 KSCS25FTBT00 GC3SHEXNT01 JCB2582WEF00 KSCS25FVWH00 KSCS23FTBT01 KSBS25INBL00 KSCS23FSBT01 GC3PHEXNS03 GC3PHEXNT00 JCB2585WES01 GC3JHAXTQ00 GC3NHAXVY00 GC3SHEXNT15 GC3SHEXNT04 KSBS23INWH01 GC3SHEXNT16 KSCS23FVBL02 GC3SHEXNQ00 GC5THEXNQ02 GC5NHAXVS00 10644432603 KSBP23INSS01 GC3PHEXNB00
Compare Best Prices
Study how to replace a replacement part for your appliance. Get more product description, terms and conditions (new brand, used, or refurbished), shipping & handling options, returns and money-back guarantee policy, and payment options. There are a number of sellers promoting this pre-owned part online. Please view the prices below.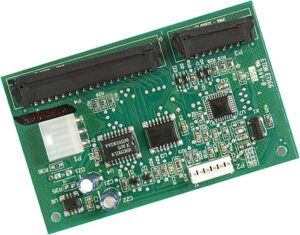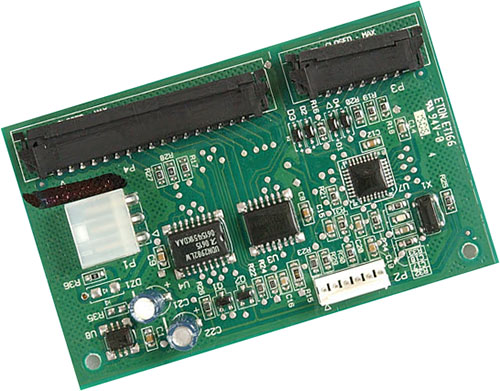 ==> Click Here to Compare the Latest Prices on eBay! <==
Other Home Appliance Information
As well as the WP2307037 Whirlpool Fridge Control Board , there are many appliance replacement parts offered on the market, for instance, KitchenAid Double Drawer Dishwasher Problems, LG Direct Drive Washing Machine Control Board, Defrost Control for Whirlpool Refrigerator, and Samsung Dryer Control Board Troubleshooting.
For other popular home appliance brands, for example, Electrolux, you are able to see its products, parts, and services on its website.
Popular Whirlpool Fridge Replacement Parts:
Need help today? Please do not hesitate to contact us if you have any problems with finding the correct item for your appliance model. We will search for the part and get back to you soon. Fix it and save your money!