Get Cheap Price Genuine WPW10453401 Whirlpool Refrigerator Control Board assembly part. For PS5135974 AP5650138 2684017 W10453401 EAP5135974 assembly parts and more. Fast Delivery.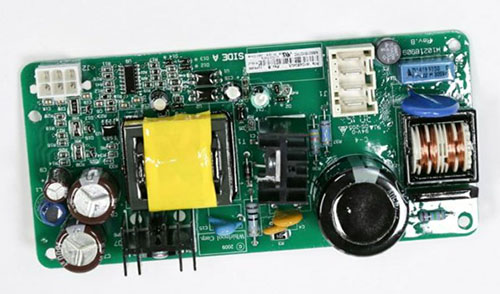 Genuine WPW10453401 Whirlpool Refrigerator Circuit Board Part
Part No: WPW10453401
Replacement Parts: W10453401 2684017 AP5650138 PS5135974 EAP5135974
Compatible Brands: KitchenAid, Maytag, Whirlpool
Product Type: Fridge Main Control Board Appliance Parts, Refrigerator Power Supply Control Board
Item Price: View more item descriptions and Compare the Lowest Prices Below.
==> Click Here to Compare Best Prices Today! <==
Fits Fridge Models:
Find the correct appliance product. This Whirlpool WPW10453401 Fridge Parts Main Board fits the following models. Press Ctrl-F to find your appliance model as shown.
KFIV29PCMS03 WRX988SIBM01 59672389410 MFT2673BEW11 WRF989SDAH00 WRF736SDAM13 MFX2876DRM00 WRX988SIBW00 MFT2673BEB10 WRF736SDAM10 WRX988SIBM00 5.96724E+11 IX7DDEXDSM02 MFT2976AEB01 WRF989SDAB00 MFT2976AEW02 KFIS29BBWH01 WRX988SIBE00 MFT2976AEB03 KFIS29BBBL03 WRF736SDAB10 WRF989SDAW03 MFT2574DEE01 59672383411 7MF2976AEM02 WRF736SDAW13 WRF757SDEE00 WRF990SLAM03 KFIV29PCMS02 KRFF507ESS00 WRF757SDEH00 JFX2897DRM00 MFT2672AEM11 WRF736SDAB11 7MF2976AEM01 59672389411 WRF990SLAB00 MFX2876DRM01 KFIS29BBMS02 WRF989SDAF02 MFT2672AEW10 WRF989SDAE02 IX7DDEXDSM01 WRF989SDAF00 WRF736SDAF00 MFT2574DEM01 MFT2976AEM01 7WF736SDAM13 JFX2897DRP00 WRX988SIBE01 MFX2876DRE01 WRF736SDAF12 MFT2672AEM10 KRFF507ESS00 WRF757SDEM00
WRF736SDAM12 WRF989SDAB02 MFT2672AEW11 59672382410 WRF991BOOM01 7WF736SDAM10 WRF989SDAM00 MFT2673BEM10 MFT2672AEW11 MFT2776DEM01 WRF989SDAM01 MFT2776DEM00 59672383412 WRF736SDAW00 WRF989SDAE01 59672383410 59672382411 MFT2574DEE02 WRF736SDAW11 MFT2776DEE00 IX7DDEXDSM00 KFIS29BBBL02 KFIS29BBMS03 KFIS29PBMS00 WRF736SDAT00 7MF2976AEM00 WRF736SDAM00 WRF736SDAF10 KRFF507EBL00 MFT2976AEM00 MFT2673BEM12 MFT2976AEM03 KRFF707ESS00 WRF991BOOM00 WRF989SDAM03 MFT2574DEH00 MFT2574DEE00 WRX988SIBB01 WRF736SDAB14 MFT2673BEB11 MFT2778EEZ00 WRF736SDAB12 MFT2776DEH00 MFT2673BEW10 KFIS29PBMS01 WRF989SDAE03 WRF990SLAM01 MFT2672AEW12 7MF2976AEM03 WRF736SDAB13
WRF736SDAM14 WRF989SDAW00 KFIS29BBBL00 7WF736SDAM11 JFX2897DRP01 KFIV29PCMS00 KFIV29PCMS01 MFT2976AEM02 MFT2673BEM12 WRF736SDAW14 7WF736SDAM14 WRF736SDAW10 WRF736SDAT10 WRF990SLAW00 MFT2976AEB02 WRF989SDAE00 MFT2976AEB00 WRF989SDAB03 KFIS29BBBL01 MFT2778EEZ00 WRF989SDAH01 WRX988SIBW01 WRF736SDAM11 MFT2976AEW00 WRF989SDAH03 59672389412 KFIS29PBMS02 MFX2876DRH00 WRF736SDAB00 MFX2876DRE00 KFIS29BBMS01 MFT2574DEH01 KFIV29PCMS01 KRFF507EWH00 5.96724E+11 WRF989SDAW01 WRF736SDAW12 MFT2574DEH01 WRF997SDDM00 MFT2673BEB12 MFT2976AEW03 MFT2574DEH02 MFT2672AEB11 MFT2672AEB12 WRF989SDAH02 WRF990SLAM00 WRX988SIBH01 MFT2673BEM11 WRF990SLAM02 JFX2897DRM01 WRF989SDAF03 WRX988SIBM02 MFT2776DEE00 WRF989SDAW02 MFX2876DRH01 MFT2673BEW12 MFT2976AEW02 WRX988SIBE02 KFIS29BBWH02 KFIS29BBMS00 KFIS29BBWH03 MFT2574DEM00 WRF989SDAB01 WRF989SDAF01 7WF736SDAM12 KFIS29PBMS03 MFT2976AEW01 MFT2574DEM02 WRF989SDAM02 MFT2672AEM12 MFT2672AEB10 KFIS29BBWH00
Compare Lowest Prices
Learn more product description, item conditions (new brand, pre-owned, or refurbished), delivery information, parts warranty, and other useful information. There are a number of sellers selling this used part at the store online. Please check the prices below.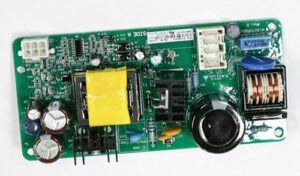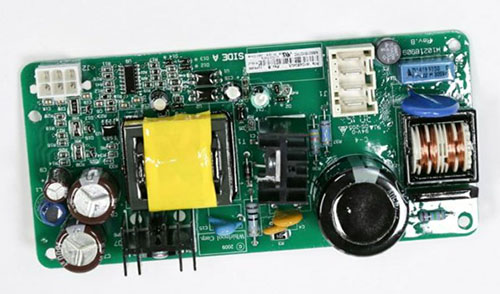 ==> Click Here to Compare Best Prices on eBay Today! <==
More Home Appliance Information
In the stores online, there are many sellers selling a variety of appliance replacement parts, like Maytag Fridge Control Board Replacement, Dacor Oven Control Panel Replacement, Dishwasher Timer Motor Replacement, and Kenmore Elite Refrigerator Control Board Problems, also including the WPW10453401 Whirlpool Fridge Circuit Board.
For other famous appliance brands, e.g. Bosch, you can view its products, parts, accessories, and services on the Internet.
More Whirlpool Fridge Control Board Parts:
Do you need help? In addition to the Whirlpool Refrigerator Main Control Board replacement part. If you need any help with finding the right part for your appliance model, please feel free to contact us at any time. We will find the part and give some advice to you soon. Many Thanks.