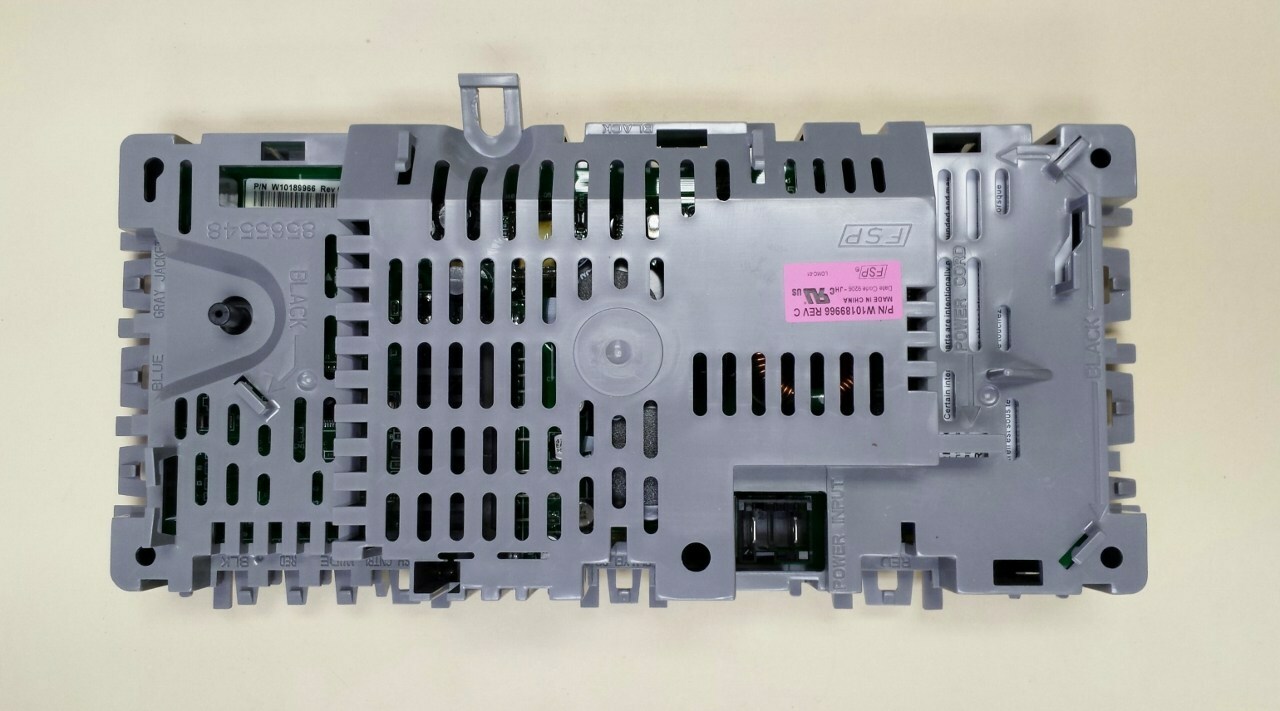 Best Deals Washer PCB Board for Whirlpool WTW6200SW2 WTW6300SW1 WTW6400SW2 WTW6600SG1 WTW6700TW1 WTW6300SG1 WTW6200VW0 and more.
Kenmore Washer Electronic Control Board W10130544
Product: Washing Machine Electronic Control Board
Part Number: W10189966 WPW10189966
Replaces Parts: 1469076 W10051171 W10104820 W10112112 W10121508 W10189966
Fits Brands: Kenmore Maytag Whirlpool
Location: Walla Walla, Washington, United States
Return Policy: Seller does not accept returns
Condition: Used
Price: $140.00
Fits Whirlpool Washing Machine Models:
WTW6200SW0 WTW6200SW1 WTW6200SW2 WTW6200SW3 WTW6300SW0 WTW6300SW2 WTW6400SW0 WTW6400SW1 WTW6400SW2 WTW6400SW3 WTW6600SB0 WTW6600SB1 WTW6600SB2 WTW6600SB3 WTW6600SG1 WTW6600SG2 WTW6600SG3 WTW6600SW2 WTW6700TW1 WTW6300SB0 WTW6300SB1 WTW6300SB2 WTW6300SG1 WTW6300SG2 WTW6700TU1 WTW6200VW0 WTW6300SG0 WTW6600SW1 and more.
Compare Lowest Price: Read more product details and Check Price on eBay HERE!