Compare Best Prices Whirlpool WP6610450 Range Oven Control Board. For 8524316 8524280 8524295 6610386 6610395 9760297 6610450 6610318 6610318R 8053197 8273748 EAP11743400 6610160 8522497 PS11743400 4435380 6610450R 8524301 AP6010223 9761113 8522506 6610272 8053161 assembly parts and others. Shop Now.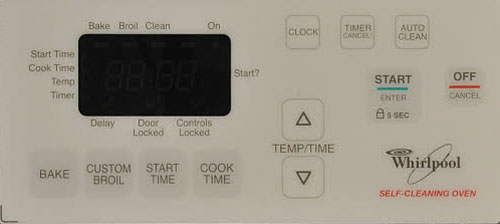 Whirlpool WP6610450 Range Oven Control Board
Part No: Whirlpool WP6610450
Replaces Part Number: 9760297 8524280 6610450 6610160 8273748 9761113 4435380 6610318R EAP11743400 8522497 8524316 AP6010223 6610450R 8053197 PS11743400 6610272 8053161 8524295 6610395 6610318 6610386 8524301 8522506
Compatible Brands: …
Type: Replacement Parts
Product Price: See more descriptions and Get the Best Price Below.
==> Click Here to Compare Best Prices Today! <==
Fits Models:
The Whirlpool WP6610450 Range Oven Control Board suits the following models. Hit Ctrl-F to check your appliance model as indicated.
SF368LEPQ3 SF377PEGW1 SF377PEGW5 SF196LEPT3 SF368LEPT3 SF380LEPQ0 SF377PEGZ7 SF196LEMB1 SF380LEPS2 SF369LEPQ3 SF368LEPW2 SF378LEPT0 SF369LEPS2 SF368LEPQ1 SF196LEPQ1 SF356BEKQ0 SF369LEPT0 SF377PEGV6 SF377PEGQ0 SF368LEPS0 SF380LEMT0 SF377PEGZ5 SF377PEGW7 SF377PEGQ1 SF369LEKQ0 SF196LEPT0 SF367LEMQ1 SF196LEPT2 SF378LEPS2 SF367LEMB0 SF367LEMT0 SF377PEGN6 SF377PEGV7 SF367LEMT1 SF380LEPQ3 SF377PEGW6 SF378LEPQ2 SF357PEMT0 SF380LEMQ0 SF377PEGT6
SF380LEPB0 SF367LEKW3 SF368LEPQ0 SF377PEGB0 SF369LEPS1 SF196LEMT0 SF380LEPS0 SF357PEMB0 SF368LEPT2 SF378LEPT1 SF196LEPT1 SF369LEKT1 SF196LEPQ0 SF196LEMQ0 SF377PEGB7 SF377PEGZ0 SF368LEPW3 SF378LEPS3 YSF379LEMB1 SF369LEKT0 SF196LEPB2 SF368LEPB0 SF357PEKV1 SF357PEKB1 YSF377PEGQ7 YSF379LEMB0 SF377PEGB6 SF367LEMW0 SF378LEPS0 SF368LEPS2 SF368LEPB2 SF357PEKT0 SF378LEPB3 SF368LEPQ2 SF378LEPQ1 SF368LEPS1 SF368LEPB3 SF380LEPB2 SF369LEKQ1 SF368LEPB1 SF367LEMB1 SF367LEMQ0 SF379LEMB0 SF356BEKV0 SF357PEMV0 SF369LEPQ1
SF378LEPB0 SF377PEGQ5 SF357PEKQ1 SF367LEKQ3 SF196LEMQ1 SF357PEKQ0 SF380LEPT0 SF378LEPQ0 SF369LEPT3 SF377PEGN5 SF369LEMT0 SF377PEGN1 SF380LEPT3 SF369LEPQ0 SF368LEPW0 SF196LEMB0 SF369LEPS3 SF379LEMQ0 SF379LEMS0 SF378LEPS1 SF367LEMW1 SF377PEGN7 SF357PEKW1 SF377PEGZ1 SF368LEPT0 SF196LEPB0 SF369LEPT2 SF368LEPW1 SF357PEKT1 SF377PEGN0 SF377PEGB5 SF356BEKW0 SF369LEPT1 YSF379LEMQ0 SF379LEMT0 SF377PEGT5 SF377PEGQ6 SF357PEMW0 SF369LEPQ2
SF380LEMT1 SF369LEMQ1 SF377PEGW0 SF368LEPT1 SF377PEGB1 SF378LEPT2 SF377PEGZ6 SF380LEPS3 SF367LEKB3 SF196LEPQ2 SF196LEPQ3 SF357PEKV0 SF377PEGT7 SF356BEKB0 SGS375HQ0 SF378LEPB2 SF196LEPB3 SF380LEPT2 SF380LEPQ2 SF367LEKT3 SF196LEMT1 YSF379LEMQ1 SF369LEPB1 SF369LEMQ0 SF357PEKW0 SF196LEPB1 SF369LEMT1 SF380LEPB3 SF377PEGQ7 SF357PEMQ0 SF368LEPS3 SF378LEPQ3 SF380LEMQ1 SF378LEPB1
Compare Best Deals
Check the Best Price! Get more product descriptions, customer reviews, terms and conditions, shipping options, exchange, return & money-back policy, and payment methods. There are a number of sellers promoting this part at the store online. You can compare the best prices below.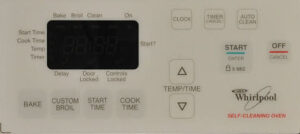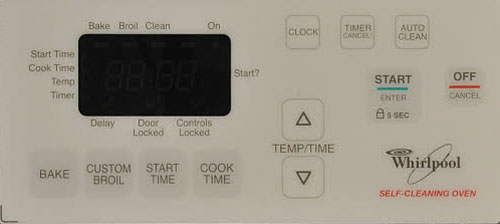 ==> Click Here to Check the Lowest Prices on eBay Today! <==
Other Home Appliance Information
On the Internet, there are many sellers offering a variety of home appliance parts, covering Kenmore Elite Washing Machine Transmission, Kenmore Series 600 Washer Control Board, Refrigerator Control Board Repair Cost, and Washing Machine Motor Control Board, also including the Whirlpool WP6610450 Range Oven Control Board. For more big home appliance brands, e.g. Amana, you are able to see its products, accessories, and services on the store online.
Other Appliance Parts:
Do you need support? If you need any help with finding the correct part for your specific appliance model or have any message, please write your content in the comment section down below. We will check the part and respond to you ASAP. Thank you and all the best!