Washing Machine Main Control Board
The main mother control board manages the various functions of the washer. It controls the fill valves, the drive motor, and the drain pump. The most basic reason for replacing the washer main control board is if the washer will not function at all.
Be aware that this part is regularly misdiagnosed. It requires electrical testing to determine if it is defective. Check it before replacing the control board.
Main Control Board W10860464 for Whirlpool Washer
Product: Main Control Board Electronic PCB Assembly
Appliance Part: Washing machine washer replacement part
Part Number: W10860464
Compatible Part Numbers:

4454868
AP6026286
EAP11737994
PS11737994
W10571743

Compatible Brands:
Fit Whirlpool Washer Models:
CAE2743BQ0 Commercial Coin-Op Washer
CAE2763BQ0 Commercial Coin-Op Washer
CAE2793BQ0 Commercial Coin-Op Washer
QCAE2733BQ0 Commercial Automatic Washer
---
Check Lowest Price

Whirlpool Washer Main Control Board W10860464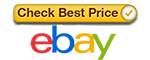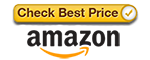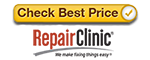 ---
More Information
In addition to Whirlpool Washer Main Control Board W10860464, find more parts for Whirlpool appliances, washer parts, and other electronic control boards. If you need more information please feel free to contact us by filling the comment below.