This is a GENUINE replacement part, Whirlpool Washing Machine Control Board WPW10384843. This motor control unit fits Whirlpool automatic washers, duet sport washers, and other specific models.
The control board manages the washing machine's functions including filling, washing, draining and spinning. If your washer is not washing properly or pump will not spin or has unusual noises, then replacing the electronic main motor control board could solve the problem.
Check your washer model, find the correct part, and compare lowest price here!
Whirlpool Washer Control Board WPW10384843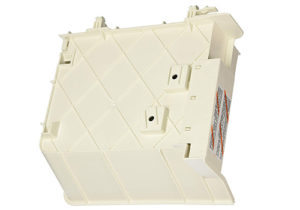 Product: Main Control Board Motor Control Unit
Appliance Part: Washer Electronic Replacement Part
Part Number: WPW10384843
Compatible Brands: Amana Admiral Roper Jenn-Air Crosley KitchenAid Inglis Maytag Whirlpool
Compatible Part Numbers: 2118235 AP6020687 PS11754006 EAP11754006 W10205342 W10289776 W10384843
Fits Whirlpool Washer Models:
This motor control board fits Whirlpool automatic washers, duet sport washers, and other models. Use Ctrl+F to find your particular model listed below.
WFW8400TB02 WFW8400TE01 WFW8400TW03 WFW8410SW03 WFW8500SR04 WFW9050XW00 WFW9050XW01 WFW9050XW02 WFW9050XW03 WFW9150WW00 WFW9150WW01 WFW9250WL00 WFW9250WL01 WFW9250WR00 WFW9250WR01 WFW9250WW00 WFW9250WW01 YWFW9050XW00 YWFW9050XW01
How To Replace Washer Motor Control Board
Watch this video, created by fix.com, showing easy and simple step-by-step instructions on replacing the motor control board main electronic replacement on a washing machine.
Tools Required:
#20 Torx screwdriver
Small flat blade screwdriver
Side cutters
Compare Lowest Prices
View more the washing machine motor control board details, customer service information, shipping options & stock available, return & warranty policy, and compare lowest prices on eBay here!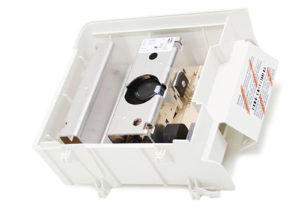 More Information
Related to the GENUINE Whirlpool Washer Control Board WPW10384843 replacement part, find more washing machine control boards, refrigerator main electronic boards, freezer control boards, ice machine electronic boards, dryer control boards, and dishwasher replacement parts.
If you can not find the right part for your home appliance, please feel free to contact us at any time.