Special Price Whirlpool W11185686 Refrigerator Ice Container Parts. For W11097357 EAP12348707 W10343993 W10536669 W10347671 W10337301 AP6287036 PS12348707 W10309717 W10562191 WPW10562191 4547412 bottom-mount refrigerator assembly parts and more. Buy Here.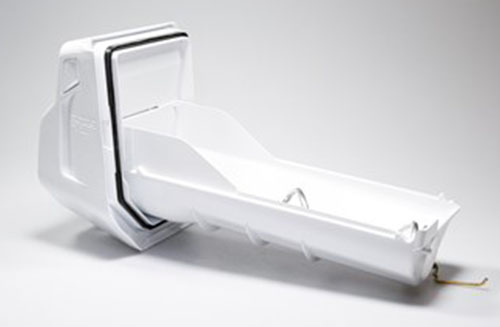 Whirlpool W11185686 Refrigerator Ice Container
Part Number: Whirlpool W11185686
Replaces Parts: W11097357 PS12348707 W10337301 W10562191 EAP12348707 W10309717 W10343993 4547412 AP6287036 WPW10562191 W10536669 W10347671
Compatible Brands: Amana Maytag KitchenAid Jenn-Air Whirlpool
Product or Service Type: Fridge Replacement Parts, Refrigerator ice container replacement parts
Price: See more item details and Compare the Lowest Prices Below.
==> Click Here to Check the Latest Prices TODAY! <==
Fits Fridge Models:
Check the right replacement product. The Whirlpool W11185686 Refrigerator Ice Container can be used for the following Amana Whirlpool KitchenAid Maytag Jenn-Air models. Hit Ctrl-F to find your appliance model as follows.
GZ25FSRXYY2 MFI2665XEW7 GI6FARXXF06 5VGI6FARAF00 GI6FARXXQ02 GI6FARXXF04 MFX2570AEM4 MFI2665XEM6 GI6SDRXXY04 GI6SARXXF04 GI6SARXXF06 GI6FARXXB00 GI6FDRXXQ02 JFX2597AEP2 MFI2570FEZ04 GI6FARXXQ03 5MFX257AA001 KFXS25RYMS2 GI6SARXXF00 KFXS25RYWH0 WRX735SDHZ01 GI6FARXXQ06 KFXS25RYWH2 MFI2570FEZ03 MFX2571XEM2 MFX2571XEB2 AFI2539ERW00 GI6FARXXQ05 MFI2670XEM10 MFI2665XEB3 MFX2571XEW2 WRX735SDBE01 GI6SDRXXY03 5MFX257AA000 IX7DDEXGZ002 MFI2670XEW5 AFI2539ERB01 MFI2665XEW6 JFX2597AEM3 GI6FARXXB04 KFXS25RYMS1 MFI2670XEW2 GI6FARXXQ04 GI6SDRXXQ02 WRX735SDBM02 GI6FDRXXY03 JFX2597AEM0 GI6SARXXF01 GI6SDRXXY01 KFXL25RYMS2 GI6FDRXXQ04 5VMFI267AA01 MFI2665XEW1 WRF555SDFZ00 KFXS25RYMS0
WRF555SDHW00 MFI2570FEE01 KFXL25RYMS2 MFI2665XEW3 KFXS25RYWH1 WRX735SDBE02 MFX2570AEB4 GI6SDRXXQ04 WRX735SDBM04 GI6FARXXF00 MFX2570AEW5 MFX2570AEM5 5GI6FARAF000 KFXL25RYMS4 MFX2570AEB3 MFI2670XEB3 GI6FARXXY07 AFI2539ERM01 GI6FDRXXY02 IX7DDEXGZ001 GI6FDRXXB08 GI6SDRXXQ03 GI6SDRXXB06 AFI2539ERM02 AFI2539ERW02 WRF555SDFZ04 GI6SDRXXY02 KFXS25RYWH4 GI6SDRXXB02 MFX2570AEW3 JFX2597AEP0 MFI2665XEM5 GI6FDRXXY05 WRF555SDFZ05 GZ25FSRXYY4 MFX2570AEW4 GI6SDRXXB00 GI6SARXXF02 GZ25FSRXYY5 MFI2670XEB8 GI6SDRXXB01 MFX2571XEW3 KFXS25RYBL4 GI6FDRXXQ00 MFI2665XEW5 GI6FDRXXY09 MFI2670XEW4 MFX2570AEB0 GI6FARXXQ07 GI6FARXXY03 GI6FDRXXB04 WRX735SDBH02 MFI2665XEM5 GI6FDRXXY01 5VMFX257AA00
GI6FARXXF01 MFI2665XEB4 MFI2670XEW0 MFI2570FEE00 MFI2570FEZ00 MFX2571XEM3 WRX735SDBE00 GZ25FSRXYY0 GI6FDRXXB00 GZ25FSRXYY1 MFI2665XEW0 MFI2665XEW2 AFI2539ERM00 WRF555SDFZ02 5MFI267AA000 GI6FDRXXQ06 GI6FDRXXQ08 WRX735SDHZ00 WRX735SDHV01 MFI2570FEW00 MFI2570FEZ06 GI6FARXXY00 MFI2665XEM1 GI6SDRXXY06 MFI2570FEZ01 MFI2570FEW01 AFI2539ERB00 GI6SDRXXQ06 MFX2570AEB5 GI6FARXXF05 MFX2570AEM0 GI6SDRXXY05 GI6SDRXXQ01 MFX2571XEW0 GI6FARXXB06 GI6SARXXF03 GI6FDRXXY010 MFI2670XEM2 GI6SARXXF05 MFI2665XEW4 MFX2570AEM4 MFI2570FEB00 MFI2670XEM9 MFI2670XEM1 GI6FDRXXY07 WRX735SDHB00 GI6FARXXB02 GI6FDRXXB01 GI6FARXXY02 MFI2665XEB7
WRF555SDFZ07 MFI2665XEB0 MFI2570FEB01 MFX2571XEB3 MFI2670XEB9 WRF555SDFZ03 5VMFX257AA01 WRX735SDHV00 5VMFI267AA00 MFI2665XEM2 GI6FARXXY04 GZ25FDRXYY0 AFI2539ERM03 GI6FARXXF02 GI6FARXXB03 MFX2571XEW1 WRX735SDHB01 MFI2670XEB6 KFXS25RYBL4 GI6FDRXXQ09 MFI2570FEZ02 KFXS25RYWH5 GI6FARXXQ00 GI6FARXXB05 GI6FDRXXB05 MFX2570AEW0 WRX735SDHW01 WRF555SDFZ01 MFI2670XEM0 GZ25FSRXYY6 GI6FDRXXQ05 GI6SDRXXQ00 MFI2570FEZ05 WRF555SDHB00 KFXS25RYMS5 MFI2670XEW1 GI6SDRXXY00 MFX2571XEB0 MFI2670XEM7 AFI2539ERW01 GI6FDRXXY06 MFI2665XEB2 WRX735SDBM03 KFXL25RYMS0 IX7DDEXGZ003 WRX735SDBH01 WRX735SDHV02 MFI2670XEM3 GI6FARXXB07 MFX2570AEM3 MFI2670XEW3 GI6SDRXXV01
WRF555SDHV00 MFI2665XEM8 GI6FDRXXB03 MFX2571XEB1 GI6FDRXXY00 KFXS25RYBL2 MFI2665XEM7 MFI2665XEB5 MFX2571XEM1 MFI2665XEM3 5GI6FARAF001 GI6FARXXY06 GI6SDRXXB03 GI6FARXXY08 MFI2670XEM6 WRF555SDFZ08 WRX735SDHW00 MFI2665XEM4 KFXL25RYMS1 MFI2670XEB5 GI6FDRXXQ01 GI6SDRXXV00 IX7DDEXGZ000 AFI2539ERB02 MFI2670XEB2 GI6FDRXXB02 GI6SDRXXY07 GI6FDRXXY04 KFXS25RYBL5 MFI2570FEH01 KFXS25RYMS4 MFX2571XEM0 5VGI6FARAF01 MFI2665XEM0 GI6FARXXY05 GZ25FSRXYY7 MFI2570FEH00 GI6FDRXXB09 WRF555SDHV01 GI6FDRXXQ03 JFX2597AEP3 MFI2665XEB1 GI6SDRXXB04 GI6FDRXXB06 KFXS25RYBL1 JFX2597AEM2 MFI2670XEM5 KFXS25RYBL0 5MFI267AA001 WRX735SDBM00
Compare Best Deals
Study how to replace a replacement part for your appliance. View features more product details, customer reviews, item conditions, shipping information, returns and money-back guarantee policy, and payment available options. Many sellers offer this new part on the market. Please compare the best prices below.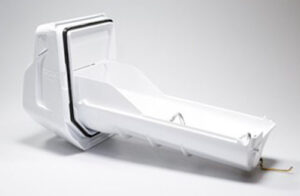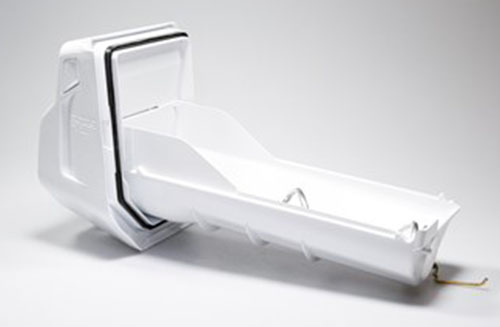 ==> Click Here to Compare Prices on eBay TODAY! <==
More Information
In the stores online, there are many sellers selling a wide range of appliance replacement parts, including Kenmore Washer Control Board Replacement Cost, GE Oven Control Panel Overlay Replacement, Frigidaire Dishwasher Control Board Problems, and LG Dishwasher Control Board Replacement, also covering the Whirlpool W11185686 Refrigerator Ice Container. For more leading home appliance brands, such as Crosley, you are able to view its products, accessories, and services on the store online.
More Replacement Parts:
Do you need help? Please do not hesitate to write your message in the comment section if you can not find the right part for your appliance model. We will check the part and give some advice to you soon. Thank you and all the best!