Genuine Whirlpool W10286216 Range Oven Control Board Replacement Assembly Parts. Suitable for W10286216 4448124 AP6022706 W10532438 EAP11756043 PS11756043 WOC54EC0AB02 WOD93EC7AB03 WOC54EC7AB01 WOD51EC7AW01 WOC54EC0AB00 WOD93EC0AH02 replacement parts and others. Shop Here!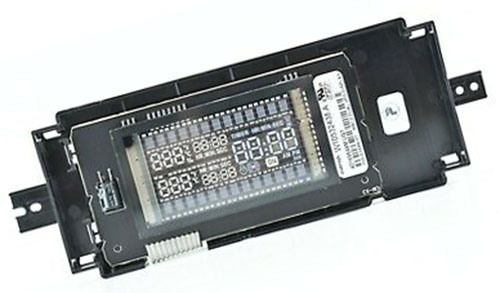 Whirlpool W10286216 Range Oven Control Board
Part Number: Whirlpool W10286216
Replacement Parts: 4448124 PS11756043 W10532438 AP6022706 EAP11756043 W10286216
Fits Brands: Whirlpool, Maytag
Product or Service Type: Electric Range/Oven Replacement Parts, Oven Control Board
Item Price: Read more item details and Compare the Best Prices Below.
==> Click Here to Check the Latest Prices on eBay Today! <==
Fits Models:
Recheck the right product. The Whirlpool W10286216 Range Oven Control Board can be used for the following Whirlpool and Maytag models. Use Ctrl-F to find your appliance model listed as follows.
WOC54EC7AW01 WOD51EC7AS00 WOC95EC0AS00 WOD93EC0AB02 WOC54EC0AB02 WOC95EC0AS02 MMW7730DS00 WOD51EC7AB01 WOC54EC7AW00 WOC95EC0AH01 WOD51EC0AW01 WOC54EC0AS01 IBD350DS00 WOD93EC0AW01 WOC95EC0AE01 MMW7730DE00 WOD51EC7AW02 WOC95EC0AE00 MEW7630AW01 MEW7630AB02 WOD51EC7AS01 WOD51EC7AS02 WOD51EC0AB03 WOD93EC0AE02 WOD93EC0AS01 WOD93EC7AS00 WOD93EC7AB01 WOD93EC0AE01 WOD93EC0AH00 WOD93EC7AS01 WOD51EC0AT01 WOC95EC0AB01 WOC54EC7AB02 WOD51EC7AB03 WOD93EC7AW01
WOD51EC7AS03 WOC95EC0AS01 WOD93EC0AW02 MMW7730DE01 WOC54EC7AW02 WOD51EC0AS00 WOD93EC0AH03 WOD93EC0AS00 WOD51EC0AB01 WOD93EC7AW03 WOC95EC0AB00 WOD93EC7AS03 WOC95EC0AH00 WOD93EC0AH01 MEW7630AB01 WOD51EC7AB00 MEW9630DS01 WOC54EC0AW01 WOD93EC7AB00 WOD51EC0AT03 WOD51EC7AW00 WOC54EC7AS00 WOD51EC7AT00 WOD93EC0AB01 WOC95EC0AH02 WOD93EC0AS03 MMW7730DS01 MEW9630DS00 WOD93EC7AW02 WOD51EC7AW01
WOC54EC7AS01 WOC54EC0AW00 WOC54EC7AS02 WOC54EC7AB01 WOC54EC0AS00 WOD93EC0AE00 WOD51EC7AB02 WOD51EC0AS03 WOD93EC0AB03 WOD93EC0AS02 WOD51EC0AS02 WOD51EC7AW03 MEW7630AS01 WOC54EC0AB00 WOD93EC0AH02 WOD51EC0AW03 WOC54EC0AS02 WOD93EC0AB00 WOD93EC7AS02 WOD93EC0AW00 WOC54EC0AW02 WOC95EC0AB02 WOD51EC0AT00 WOD93EC0AW03 WOD51EC0AS01 WOC95EC0AW01 IBD350DS01 WOD51EC0AW02 WOC54EC0AB01 MEW7630AB00
WOD51EC0AT02 WOC95EC0AW00 WOD51EC0AB00 WOD93EC7AB02 WOD93EC7AW00 WOD93EC7AB03 WOC54EC7AB00 WOD93EC0AE03 WOD51EC0AB02 WOD51EC0AW00
Compare Best Deals
Learn how to test and replace a repair part for your appliance. Learn more product descriptions, item conditions (new, pre-owned, or refurbished), delivery information, exchange, return & customer satisfaction policy, and other useful details. There are a number of sellers selling this new part at the store online. Please view the prices below.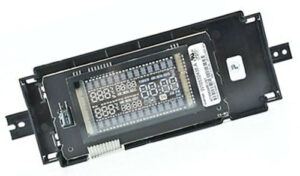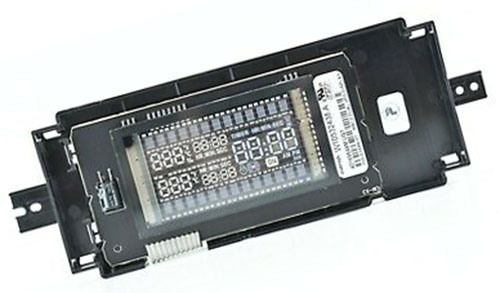 ==> Click Here to Compare the Latest Prices! <==
Other Information
Besides the Whirlpool W10286216 Range Oven Control Board, there are a number of appliance parts offered on the market, such as Kenmore Oven Control Board Problem, Bosch 800 Refrigerator Ice Maker, Kenmore 80 Series Dryer Control Board, and Amana Washing Machine Control Board. For other leading home appliance brands, such as Samsung, you can search for its products, accessories, and services on the Internet.
Other Appliance Parts
Do you need support? If you can not find the correct part for your specific appliance model or have any information, please feel free to contact us at any time. We will find the part and respond to you as soon as possible. Good Luck!