Your appliance works poorly! Home Appliance Parts – Whirlpool Refrigerator Evaporator Coil 2306093. Check your appliance number. For KSSS42FMB01 KSSC42QKS01 KSSP42QKS02 KSSS42FMX03 KSSS42QMB01 KSSO42QMX01 KSSC42QVS00 KSSS42QKW01 KSSS42QKW02 KSSC42FKB02 KSSV42FMS00 KSSS42QMX01 models and more. Shop Now!
Whirlpool Refrigerator Evaporator Coil 2306093
Product: NEW Whirlpool 2306093 EVAPORATOR – 42′ FACTORY AUTHORIZED
Part No: WP2306093
Replacement Part Number: 2259030 2209064 PS11740284 AP6007174 2306093 1058781 EAP11740284
Fits Brands: KitchenAid, Jenn-Air, Dacor, Whirlpool
Product or Service Type: Refrigerator Replacement Parts, Evaporator Coil Assembly
Item Location: US, United States
Ship To: United States
Policy: 60-day returns. Buyer pays for return shipping
Item Condition: New
Price: US $212.44
View more part information and Check the Price Below.
Fits Models:
Find the right appliance replace product. The refrigerator evaporator WP2306093 suits the following KitchenAid, Dacor, and Jenn-Air models. Use Ctrl-F to find your appliance model as indicated.
KSSS42QKW02 KSSS42QKT01 KSSC42QTS02 KSSS42FKT02 KSSS42FMX03 KSSS42QTW00 KSSS42QKB02 KSSC42FMS00 KSSO42QTX02 KSSC42FTS02 KSSC42FMS02 KSSS42QMB02 KSSP42QMS01 KSSO42QMB02 KSSS42QMB01 KSSS42QMB03 KSSC42QVS00 KSSS42QKX02 KSSS42FKB00 KSSS42QKT02 KSSS42QMW00 KSSC42QTS00 KSSO42QMB01 KSSS42QKB01 KSSP42QKS00 JS42CXFXDB00 KSSS42QMW03 KSSS42QTX00 KSSO42QTX00 KSSC42QKS01 KSSS42FMX01 KSSC42FKS00 KSSC42QMU01 KSSS42QKT00 KSSS42FKX00 KSSS42FKB02
JS42CXDUDB00 KSSS42FKT00 KSSO42QTB02 KSSO42FTX02 JS42CXDBDB00 KSSS42QTB00 KSSS42FKW00 JS42SEFXDB00 KSSC42QKS00 KSSO42FMX02 KSSV42FMM01 KSSC42QMS02 KSSO42QMW00 KBUDT4270A02 KSSC42FKB01 KSSS42QMX00 KSSV42FMS01 KSSS42QTW02 KSSS42QKW01 KSSC42QMS00 KSSS42FMB01 KSSO42QMX02 KSSV42FMM02 KSSP42QMS02 EF42DBSS KSSP42QMS03 KSSO42FMX00 KSSC42FKB02 KSSV42FMS00 KBUDT4270A/02 KSSS42QTB02 KSSO42QMX01 KSSO42FMX01 KSSO42QMW01
KSSC42FKS02 KSSP42QMS00 KSSO42QTB00 KSSS42FKW01 KSSS42FKW02 KSSS42QTX02 KSSC42FKB00 KSSS42FTX00 KSSS42QMX02 KSSS42QMW02 KSSC42QKS02 JS42PPDUDB00 KSSS42QKW00 KSSS42FMB00 KSSS42FKX02 KSSS42FTX02 KSSS42FKX01 KSSS42FKB01 KSSC42QMU00 KSSC42FKS01 KSSV42FMM00 KSSC42QMS01 KSSP42QTS02 KSSS42FMX00
KSSS42QMX03 KSSS42QMW01 KSSS42QKB00 KSSS42FMB02 KSSO42QMB00 KSSS42QMB00 KSSO42FTX00 KSSS42QMX01 JS42SEDUDB00 KSSC42FTS00 KSSS42FMX02 KSSS42QKX00 KSSV42FMS02 KSSP42QKS01 KSSC42QMS03 KSSO42QMB03 EF42NBSS KSSC42FMS03 KSSC42FMS01 KSSP42QKS02 JS42PPFXDB00 KSSS42FKT01 KSSP42QTS00 KSSS42QKX01 KSSO42FMX03
Compare Lowest Prices
Study how to check and replace a repair part for your home appliance. Read more WP2306093 product description, customer reviews, item conditions, shipping information, exchange, returns and customer satisfaction policy, and other important details. Many sellers offer this part on the market. Please view the lowest prices below.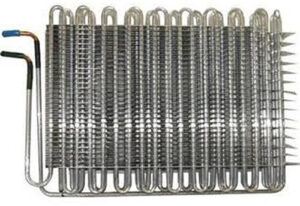 ==> Click Here to Compare the Lowest Prices on eBay TODAY! <==
More Information
In the stores online, there are many sellers selling a number of appliance parts, including refrigerator main control board, refrigerator water filter, washing machine electronic control board, oven range stove parts, control board repair service, and washer door boot seal, also covering the Whirlpool Refrigerator Evaporator Coil 2306093.
For more main home appliance brands, such as LG, you can see its products, and services on the store online.
Other Home Appliance Parts:
Do not wait! If you have any problem with finding the correct part for your specific appliance model, please leave your message in the comment box below. We will check the part and respond to you as soon as possible. Thank you very much.