Genuine Whirlpool Refrigerator Compressor Inverter W10629033. Suitable for 8201670 EAP8760019 2223385 AP5801669 2997771 2304098 2209324 2306957 PS8760019 2224047 2304175 2221559 W10133449 repair parts and others. Fast Delivery.
Whirlpool Refrigerator Compressor Inverter W10629033
Item: 2-3 days Delivery W10629033 KitchenAid Embraco Refrigerator Compressor Inverter
Part Number: Inverter 2304175
Replacement Part No: 2304175 2209324 2224047 2997771 2223385 EAP8760019 W10133449 2304098 PS8760019 2306957 AP5801669 8201670 2221559
Fits Brands: Whirlpool, KitchenAid, Kenmore, Jenn-Air
Item Type: Refrigerator Replacement Parts, Fridge Compressor Inverter
Item Location: SAME-DAY-SHIP-12-Warehouse in, United States
Ship To: Worldwide
Policy: 30-day returns. Buyer pays for return shipping
Condition: New
Product Price: US $212.11
Read more product descriptions and Check the Price Below.
==> Click Here to Check Best Prices Today! <==
Fits Models:
Check the correct appliance replace part. The Inverter 2304175 suits the following Whirlpool, Jenn-Air, KitchenAid, and Kenmore refrigerator models. Use Ctrl-F to find your specific model as you see.
GC5THGXLQ00 10644022603 KSSS48QTB00 KSSC48FKB00 KSBP25FKSS00 GC5SHEXNT03 GC3PHEXNT01 JS42PPDUDB01 KSSC42FMS02 GC3NHAXSB00 10644323400 GC3SHEXNS04 KSCS25FTSS00 10644432602 KSCS23FTSS00 KSSC42QKS01 KSFS25FKBL00 JS48PPDUDB01 KSCS23INMS03 KSSS42FMX01 JB36NXFXLW01 KSCS25INBT01 KSSO36FMX02 10644029603 KSSO48FTX15 GC3SHEXNB02 GC5NHAXST03 KSCS25INBL01 GC3SHEXNT00 GC5SHEXNB01 KSCS25FSSS01 KSSS36QMX02 KSCS23FSBL00 GC3SHEXNT04 KBLS36FKT02 KSSO36QMX02 KSCS25FTMS01 KSSS42QKT01 KSSS48FKX00 KSSO48QMB00 GC5THEXNQ00 JS48NXFXDW00 JS48NXFXDW02 KSSO36FMX00 KBRS36FKX02 KSSC48FTS03 GC3SHEXNB04 KBFO42FTX04 KSSS36QKX02 GC5SHEXNS04 GC5SHGXLT00 GC5THEXNS00 GC5SHEXNT02 KSSO48QMB02 KSSS42QMW01 GC5NHAXSB00 10644029602 KSSO48FTX04 KSSS48QTX04 GC5NHAXSY02 GC5SHEXNQ03 KSSC42QMU00 KSSO48QTX02
KSSC42QTS02 KSSP48QKS00 KBLS36FKB00 JF42CXFXDB00 KBLS36FMB02 KSSS42QKT00 10644032603 W8RXEGFWQ00 KBLC36FMS02 JS48CXFXDB01 JB36CXFXRB00 JS48SEDUDW00 KSSO48FTX03 KSSC42FKS00 KBFC42FTS02 KBLO36FMX00 KSSS42FMX00 KSSS36FMX01 KSBS25INBT01 KBLS36FKT00 KSFS25FKBT02 KSCS25FKSS02 KSSS48QKX01 KSCS25MTMK00 KSCS25FSMS00 GC3PHEXNB00 GC5NHAXSB03 KSSS48FMX01 KSBS25INBL02 KSSO42QMW00 KBRV36FPM01 KSSO42QMB02 KSSS36FMB00 GC3PHEXNT00 KSSS48FKT01 KSSS36QTX00 GC3SHEXNQ01 KBLV36FPS01 KBFC42FSS00 KSSS36FKX01 KSSS36QTB04 KBLS36FKX01 KSSO36QMB02 KBLC36FTS05 KSSS48FKW02 JS48NXFXDW01 KSSS48FMX02 10644434602 KSFS25FKWH02 KSBS25INSS02 KBLV36FPS02 KSSS42FTX02 KBLC36FTS02 KSCS23INMS00 KSCS25FKWH02 EF42DBSS KSCS23FTSS02 KSSS48QKB00 KSSS42QTW02 KSCS25FSBL02 KSSO36FTX02 KSSS48QTB02 KBRS36FKW01
JB36SEFXRB00 KSSO48FTX02 JF42CXFXDB00 KSSO36QTB04 KBRS36FMX01 JS48CXDBDB00 KSSC48FKS01 KBLS36FKX00 KSBP23INSS01 KSSS42QKX01 JS48CXFXDB00 KBRS36FMB00 JB36SEFXLB00 KSSC42QTS03 JF42CXFXDB01 10644039602 JS42NXFXDW02 KSSS48FKW00 KSSS48QKT02 KSSS36QMW00 KSFS25FKBL01 KSCS23FTBL01 KBFC42FTS04 KSSC42FMS03 JS42SEDUDB00 KSSC48QKS01 GC5SHGXLB01 KSBS25FKWH00 KSSV42FMS01 KSSS48FKB01 KSSS42QMX02 KSSP42QMS02 KSSS42QTB00 KSBS23INWH01 KSSO36QTX04 KSCS23FSMS00 KSCS23FTMS00 KSSS48FKX01 KBLC36FKS01 KSSS42FKB02 KSCS23FSMS01 10644023603 KSCS23FSBL01 KSSS42QKT02 10644422603 KSCS23FTBL02 KSCS25FSSS02 JS42SEDUDB01 KSSC48QMS01 KSSC48FKB02 KSSS42FMX02 KSCS23FSBT00 GC3NHAXSY00 KSBS23INBL01 KSSS36FKB00 KSSS42QMX01 KSSP36QKS02 10644039600 GC5NHAXSB01 JS48PPDUDB00 10644432603 KSSP42QTS02
GC3SHEXNQ00 KSCS23INBT01 EF42NBSS GC5SHGXKB00 KSSC48QMS02 GC3PHEXNQ01 KSSC36QMS02 KSSO42QMB00 GC5THGXLS00 KSSC42FTS15 KBLV36FPM01 KSSS36FKW00 GC5SHEXNS00 10644423600 10644439601 KSSO36QTB00 KSSO36FTX03 KSCS25FKWH01 KSSO48QMB03 KSSS36QMB03 GC3PHEXNB02 KSSS36QMB00 KBRO36FTX02 KSBS23INWH00 KSSS36FKB01 KSSP48QKS02 10644434600 KSSS42QTX04 KSSO42QTX00 KSSO48QMX02 KSCS25FKBL01 KBRS36FKT00 GC5SHEXNS02 KBRV36FPM02 KSSS36FKT02 10644022602 KSCS25FTBT00 10644022600 JS48CXDBDB13 JS48CXDBDB01 KSBS23INSS00 KSSO48QTB03 KSBS25FKWH01 JS42CXDBDB00 KSSP48QKS01 10644032601 GC3SHEXNQ02 KSSS36QKB00 GC3PHEXNT02 GC3SHEXNS01 JS48SEDUDW12 KBLP36FKS01 JS48SEDUEA01 KBRS36FKX01 GC3PHEXNS01 KSSV42FMM00 GC5SHGXKS00 KSCS23FSBT02 KSSS48FMX00 KSSP36QMS00 KSSC48QVS01 KSBS25FKBL00 KSCS25INBT03 KSSS48QTW03 KSCS25INSS02 KSSS36FMX00 KSSS36QMX01 KSSS36FTX03 10644322400 10641529500 KSSO36QMB01 10644439602 KBLV36FPM02 KSSC42QVS03 KSSC36FTS02
KBFO42FSX00 KSCS25FTMK01 KBFO42FTX00 KSSO42QTX02 KSCS23FTBT02 KSSO42QMX02 KSSC48QVS03 KSSO48QTX03 KBLS36FKW02 GC3SHEXNT02 KBRC36FKB02 EC3JHAXRS01 KSSC42FTS02 KSSC48FMS00 KSSO48QTX00 KSSC36QTS00 JS42SEDUDW00 EC3JHAXRL01 KSSS42QKB01 GC5THEXNS01 KBLP36FMS00 KSSS36QKB02 KSSS42FTX00 GC5SHEXNQ04 10644023600 KSSS42QMX03 KBLS36FKW01 KSSC42FMS01 KSSS42FKB01 KSSS48QKX02 KSSS36QKX01 KSSP36QKS01 KSCS25INSS03 KSSS36QKT00 KSSO36FTX04 KSSC36FMS01 KSCS25FTMK02 KBLS36FMB01 KSSS36FKX02 KSCS25INBT02 KSBS23INBT01 GC5THEXNB03 KSSC48QKS02 KSSC48QTS02 KSCS23FSWH03 KSBP25INSS02 KSSP36QTS00 KSCS25FSMS02 KSSS36QKW00 JF42SEFXDB00 JB36NXFXRW02 KSFS25FKWH00 KBRS36FKT02 KSCS25FSBT03 KSSO42QMB01 KSSO36FTX15 GC5NHAXST02 KSSS48FMB02 GC5SHEXNQ01 KSSS36FMX03 GC3NHAXVA00 JB36PPFXRB00 KBRS36FKB02
KSSS48QTB03 GC3PHEXNQ03 KSBS25INBL01 KSSS42QTB03 KBLS36FMX01 KSCS23INWH02 KSSO36QTX00 KBLP36FMS01 KSSP48QMS02 KSCS23FTBL00 GC5NHAXSY03 KSCS23INMS02 KBLC36FTS00 JF42NXFXDW01 JF42PPFXDB01 JB36PPFXRB00 GC3PHEXNS02 GC5THEXNT00 KBRS36FMX00 KBRO36FMX00 10644433600 KSSS42QMW02 KSCS23FSBL02 KSSS36QTB00 GC3PHEXNS00 KBLO36FTX05 KSSS48QMW00 KSSS42FKX00 KBLC36FKB01 GC5SHEXNQ05 KSSS42QKB02 KSBS23INBL00 KSSS48QKB02 KSSC42QMS02 10644032600 KSSC36FKS02 KSSO42FTX03 KSSS36FTX00 KSSS48FKW01 KBLC36FMS00 10644029601 KSSO36FTX00 KSBS25FKBT02 KBRS36FMX02 KSSC36FMS03 KSCS25FKSS00 KBRC36FTS05 KSSS42QTW00 GC5SHEXNQ02 KSSO48FMX02 GC5SHEXNT00 KSCS23FSSS03 KSBP25INSS01 KSSS48FKB00 KSSS36QMX03 KBRP36FMS02 KSCS23INSS01 W8TXEWFVB00 10644422600 KSCS25FTWH02 KSSS36QMB01 10644429601
KSSC36QTS04 KSSP48QMS00 10644423601 10644439600 KSSS36QKW02 GC5SHGXLB00 KSSS42QMW03 KSSC42FKS02 KSSS36QMW03 KSSS36QTX04 KSSO42QTX03 KSSO48QTX04 KSFS25FKBT00 KSSO42QTB04 KBRS36FKW00 KSSV42FMM01 KSSS48QTW02 KBRP36FMS02 KSBS25INWH00 KSSO36QMB00 KSSS36FMX02 KSSS42FKT01 KBRC36FKU00 KSCS23INBT02 10644039601 10644032602 KSSS36FKT00 KSSS36QTX02 KSCS23INWH00 KSSS48QTX02 KSSS48QMB02 GC5SHEXNB03 GC5THEXNQ03 GC5NHAXSQ00 GC3PHEXNT03 JF42NXFXDW00 KSSS42QTW04 GC5SHEXNS05 KBLP36FKS02 GC5THEXNB00 10644432601 KBLO36FMX01 KSSS48QKX00 KSCS25FTBT02 GC3PHEXNQ00 GC5NHAXSQ03 KSSS48QMB03 GC5THGXKQ01 KSCS25FTBL00 KBRC36FTS04 KSSS42QKB00 GC5THEXNT03 KBLS36FKX02 JS42CXFXDB00 JB36PPFXLB00 GC5SHGXKQ01 KSSC36FKB00 KSSO42FMX02 GC3NHAXST00 JS48PPDUDB02 KBRC36FMS01 GC5THEXNB02 KSSS36FKX00 KSSO42QTB03 KSSS36QTB02 GC3PHEXNB01 KSBS25INBL03
KSBS25INBT00 KSBS25INWH02 KBRO36FTX05 KSSC42FKS01 KSSO36QTX03 KSSC42QMS01 KSSO48FMX03 KSBS25INSS00 GC3SHEXNS02 KSSC48FTS02 GC5SHEXNS03 KSSC36QMS00 KSSO36QTB02 KSCS23INBL00 KSSS36FKT01 GC3NHAXVB00 KBRC36FKB00 GC5THEXNT02 KSSS48QMW01 KSSS36QKB01 KSSO42QTX04 GC5THGXKT01 GC5THEXNQ01 GC3NHAXSQ00 KSCS25FKBT02 GC5THGXKB00 KSCS25INBL00 KSSS42QMB01 KSCS25MTMS00 KSSS48QTW00 KSSS48QMB01 KSCS23FSMS02 KSBS25INSS01 KSSC42FKB01 KSSS48FKT00 KSSS42FMX03 KSSS48QMX00 KSSO42FMX01 KBRS36FKX00 JS42PPDUDB00 KSSS42FMB01 KSSS36QKT01 GC5SHEXNB00 GC5SHEXNB04 KSSS42FKW00 KSCS25FTSS01 KSSO36QTB03 KSCS25INMS02 KSCS25FSWH00 KSBS25FKBT01 GC5NHAXST01 KBRV36FPS01 KSSS42FTX04 KSCS23INMS01 10644434601 GC5NHAXST00 10644329400 GC3NHAXVY00 KSSS36QKT02 KSSC42QVS01 KBRS36FKB00 KSSS42QTB04
10644423603 KSCS25FKSS01 KSSP42QKS00 KSSS42QMB02 KSSC42QVS00 KSSS42FKB00 JF42SEFXDB01 KSCS25FSBL01 KBFO42FTX03 GC5THEXNT01 JS42NXFXDW00 KSSS36QTB03 KBRS36FMB01 KSCS25MSMS01 KBLS36FTX02 KSCS23FTWH01 GC5THGXLT00 KBRO36FTX00 KBLS36FMX02 KSSO48FMX00 KSSC42QMS03 EF48DBSS KSSS36QTX03 KSSC36FKS00 KSCS25INMS03 KSSS42QMB03 KSCS25FKBT01 KBLS36FKT01 KSSS42QTX03 KBRC36FTS03 KSBS25INWH01 KSCS25FSBL00 KSSO36FMX01 KSSO48QTB04 KBLS36FMB00 GC5SHGXLS01 GC3SHEXNB01 10644029600 KSSO42QTB02 10644033602 KSSC36QKS00 KBRS36FKW02 KSCS23FTMS01 KSCS23FTSS01 W8RXEGMVS00 GC5THGXLB00 KSSO36QMB03 JB36CXFXLB00 KSCS23FSMS03 W8TXEWFVQ00 KSSS48FKX02 10644424601 KSSO42FMX03 KBLO36FTX02 KSSS36FKW02 KSSS48QMB00
JS42SEDUDW01 JS42SEFXDB00 EC3JHAXRS00 W8RXEGMVQ00 JS48CXDUDB00 KBLO36FTX03 KBLS36FMX00 KSCS23INSS00 KSSS48QKT00 KBRS36FTX02 KSSS48FTX03 KSSC42QTS00 KSSC48QTS00 KSSC48FMS01 KSSS48FMX03 KSCS25INWH03 GC5THGXKB01 KSSP42QKS02 KSCS25FTMS00 KSSS42FKT02 KBRV36FPS02 KSCS25FTBT01 KSCS23INBL03 KSSS42QKX02 KSSC42QMU01 KSSP36QKS00 KSSS48QMW03 KBFO42FTX02 KSCS23INWH03 KBLC36FKB02 KSCS25MTMS01 KSCS23INBT03 KSSO36QMW00 JS42PPFXDB00 KSCS23FTWH00 10644424602 KSSC48QKS00 KSCS23FSWH00 KBRC36FMS00 KSSV42FMM02 KSCS23FSBT01 KSSP36QMS01 KSSS36FKB02 KSSS48QTW04 GC3SHEXNQ04 JS48PPFXDB00 KSSC48QMS00 10644033600 KSSS36QKX00 10644433601 GC5SHGXLQ01 KSCS25INBL02 KSSC36QMS03 GC5THGXKT00 10644022601 KBLS36FKW00 KSCS23INBT00 JS48SEDUDB00 GC3PHEXNS03 10644423602 KSCS23FTBT00 KSSC36FMS00 GC5SHGXKS01 KSSC36FKB02 JS42CXDUDB02 KSSV42FMS00 JS48SEDUDB01 GC5THGXKQ00 KSSC36QMS01 10644439603 10644434603 KBRC36FKU02 KSCS23FTWH02 GC3PHEXNB03 KSCS23INBL01 KBRP36FKS00 GC5SHGXLQ00 GC3NHAXVQ00
KSSS48FTX04 KSSO42FTX00 KSSC48FKS02 GC5SHEXNB05 KSSC42FKB00 GC3SHEXNT03 KSSO48QMW01 KSSS42QMB00 KSSS42FTX03 KBRC36FMS02 KBLP36FMS02 KBUDT4265E/04 W8RXEGFWB00 KBLC36FKS00 KSSP48QTS02 KSSC42QMS00 KSFS25FKWH01 KSSS48QKT01 KSBS23INBT00 KSSS48FMB01 KSCS23INSS02 10644023602 KBRS36FKB01 KSCS25FSWH02 KSSC36FTS04 KBLO36FTX00 KSCS25FSWH03 KSBS23INSS01 10644324400 KSSS48QMX01 KSCS25FTMK00 10644429600 GC5SHGXKT00 KSSS42QTB02 GC5SHGXLT01 GC5THEXNS02 GC5SHEXNT04 KBRC36FKS00 KSCS23FTMS02 10644429603 10644024600 KSSS42QMW00 KSSP36QTS02 KSBP25INSS03 KBLC36FTS03 KBLO36FMX02 10644422601 10641524500 KSSC36FKB01 KSSS42QKW00 GC3SHEXNT01 KSSO36QTX02 KSSS48FMB00 KBFC42FTS00 10644433602 KSSC36QTS05 KSSC48FMS02
KSCS25FKBL02 KSCS25INBT00 10644433603 KBFC42FTS05 JS42SEDUDW12 KBRP36FKS01 KSSS42FMB00 KBLC36FKS02 KBLC36FMS01 KSSO48FMX01 JB36NXFXRW00 KSSS36QMB02 KSSC36QKS02 KSSO42FTX02 JS42CXDUDB00 KSSC42QVS02 GC5THEXNQ02 KSSC42FTS04 KBLS36FKB02 KSSC42FTS00 KSSC36QTS03 KBLC36FTS04 KSSC48FKS00 KSSC48QTS03 KSBS25FKWH02 GC5SHEXNB02 KSSC42QKS02 KSCS25INMS00 KBRP36FKS02 KSSO42FTX15 KSCS23FSWH02 KSSS36FMB01 KBRC36FTS02 KSSS42QMX00 JS42PPDUDB02 KBRO36FTX04 KSCS25FSBT01 10644422602 KSBP23INSS00 KSCS25INWH01 GC5SHGXKB01 KBLP36FKS00 10644039603 KSSC48QVS00 KSSS48FTX02 KSCS23FSBT03 JB36NXFXRW01 10641523500 JF42PPFXDB00 KSSS48FTX00 KBRC36FKB01 KSBP25INSS00 KSSS42FKT00 KSCS25FTSS02 KSSS36FTX02 10644429602 KSSS48QMX03 KSBP25FKSS02 KSSO48QMW00 KSSS42QKW01 KBFC42FTS03 KSCS25MTMK01 KSCS25FSBT00
KSSS42QTW03 JB36NXFXLW02 W8RXEGMVB00 KSSS48QTX03 KSSC42QKS00 KSSS48QTB04 GC3SHEXNQ03 KSCS25MSMS00 JF42NXFXDW02 GC5THEXNS03 KSSS42QTX02 KSCS23FSBL03 KSSC48FMS03 GC5SHEXNQ00 KSCS25FTWH01 10644034600 KSSS42FKX02 KSSS48QKW00 KSSV42FMS02 KSCS25FTMS02 KSSP42QMS03 KSSS36FMB02 KSSC36QTS02 KSCS25INSS00 KSCS23INBL02 KSCS25FSMS03 W8RXEGFWS00 GC5SHGXLS00 KSSO48QTB00 KSSP42QMS01 KSSO36QMW01 10644033601 KSBP25FKSS01 KSSC36FKS01 JF42PPFXDB01 GC5NHAXSB02 KSSO42FTX04 KBLO36FTX04 KBLS36FKB01 KBLC36FTS02 KSCS25INWH00 KSSS36QTW02 KSCS25INSS01 10644023601 KSCS23INSS03 GC3SHEXNS03 KSSO42QMW01 KBRS36FTX00 KSSC36FMS02 EC3JHAXRL00 KSSP42QMS00 KSBS25FKBL01 GC5NHAXSQ02 10644424600 KSSP36QMS02 KSSP48QMS01 KSSS42QKX00 KSSS42QKW02 KBRP36FMS00 KSSS36QTW00 KBRC36FKS02 GC5SHGXKT01 KSSS36QKW01
KSBS25FKBL02 KBRO36FMX01 KSSS36QMX00 GC5NHAXSY00 10644424603 KBRC36FKS01 KBRP36FMS01 KSSS42FKX01 10644033603 KSSP36QMS03 KBLC36FKB00 KSSO36FMX03 KSSC42FMS00 KSCS23FSWH01 GC5THEXNB01 KSCS25FTBL02 KBRC36FTS00 JB36NXFXLW00 KSSS48QKB01 KSSS48FKB02 KSSO42QTB00 KSBS25FKSS02 KSSC48FKB01 KSCS25FSBL03 KSSC48FTS00 KSSS48QTX00 KSSS48QMW02 KSSC36FTS00 KSSC48FTS15 KSCS25INBL03 JS48SEFXDB00 JS48PPDUDB13 KSSS42FKW02 KSSS48QMX02 KSSO48FTX00 KSSC48QVS02 KSCS25FTBL01 KBRS36FKT01 KSCS23FSSS02 KSSC36QKS01 GC5NHAXSQ01 KSSC48QMS03 KSSP48QMS03 GC5SHEXNS01 KSBS25INSS03 KSCS25FSBT02 KSBS25INWH03 KBFO42FTX05 GC5NHAXSY01 KSCS25FSSS03 KSSP48QTS00 KBRS36FMB02 KSSS36QMW02 KSFS25FKBL02 KBRO36FMX02 KSCS25INWH02 KSCS23INWH01
KSSS36QTW03 KSSS42FMB02 KBRO36FTX03 KSFS25FKBT01 KSCS25FTWH00 KSSP42QKS01 KSSS48QKW01 KSSS36FTX04 KSSO42QMX01 KSSC48FTS04 KBRC36FKU01 KSSO42QMB03 KSSO42FMX00 KSBS25INBT02 KSSS48QKW02 GC5SHEXNT01 10644432600 KSSS42FKW01 KSSC42FKB02 KSSO48QTB02 GC5SHGXKQ00 GC3NHAXVS00 KSSS36FKW01 GC3SHEXNS00 GC3SHEXNB03 KSSC42FTS03 KSCS25INMS01 KSCS23FTBT01 KSSS36QMW01 KSSP42QTS00 KSBS25INBT03 GC3SHEXNB00 KSSS36QTW04 JS42NXFXDW01 10641522500 KSSS42QTX00 KSSS48FKT02 KSBS25FKBT00 KBLS36FTX00 KSBS25INBL00 GC3PHEXNQ02 KSCS25FSWH01 JB36CXFXRB00
Compare Best Deals
Learn how to fix a repair part for your appliance. View features more Inverter 2304175 product details, terms and conditions (new, used, or refurbished), delivery options, returns & money-back policy, and payment methods. There are a number of sellers selling this pre-owned part online. Please view the lowest prices below.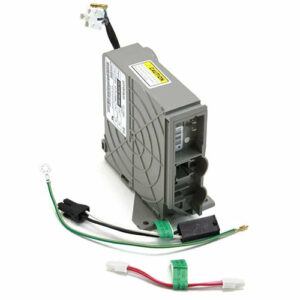 ==> Click Here to Compare the Lowest Prices on eBay! <==
Other Home Appliance Information
In the stores online, many sellers promote a variety of home appliance parts, including GE Electric Range Control Board, Refrigerator Ice Maker Assembly, Amana Dishwasher Control Board Replacement, Refrigerator Control Board Symptoms, LG Electric Oven Control Board, also covering the Whirlpool Refrigerator Compressor Inverter W10629033.
For other famous appliance brands, for instance, Jenn-Air, you can see its products, and services on the Internet.
More Replacement Parts:
Do you need help? If you need any help with finding the right part for your specific appliance model, please leave your note in the comment box down below. We will search for the part and respond to you as soon as possible. Thank you.