Save money Appliance Parts – Whirlpool Ice Machine Main Control Board W10226156. Check your appliance model number. Fits GI15NFLTS4 KUIP15PRXX2 KUIC15PRXS1 GI15NFRTB3 KUIS18NNXS1 GI15NDXTB3 GI15NFRTS4 KUIS18NNXW1 models and more. Shop Here!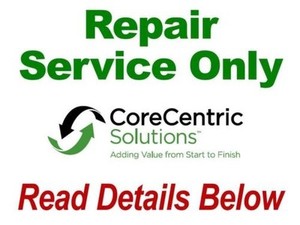 Whirlpool Ice Machine Main Control Board W10226156
Product: Whirlpool W10226156 Refrigeration Control REPAIR SERVICE
Part No: W10226156
Replaces Parts: PS11750683 1872745 AP6017385 W10226156 EAP11750683
Compatible Brands: Maytag KitchenAid Kenmore Whirlpool GE Jenn-Air
Type: Ice Machine Replacement Parts, Repair Services
Item Location: Carol Stream, Illinois, United States
Ship To: United States
Policy: Seller does not accept returns
Item Condition: Seller refurbished
Product Price: US $150.00
Read more item details and Compare Prices Below.
Fits Models:
This W10226156 can be used for the following models. Hit Ctrl-F to search your appliance model as shown.
10689583707 KUIC15NLTS3 JIM158XXCX0 GI15NDXXB0 KUIC15PRTS4 MIM1555YRS2 KUIS18NNTW3 KUIC15PRTS3 GI15NFLXB0 GI15NFLXS0 10689582703 JIM158XWRB1 GI15NDXXQ2 KUIS15NRTT3 KUIC15PRXS2 KUIS18PNXB2 10689589703 10689589706 KUIC15PLTS3 10689582705 GI15NDXXQ1 GI15NFLTB3 KUIS18PNTW3 KUIC18NNXS0 GI15NFRXB0 KUIS18NNXB0 KUIS18NNXS0 KUIS18NNTW4 KUIS15NRTT4 KUIC18NNXS2 JIM158XXCX2 GI15NFRTS4 KUIC15PRXS0 10689582704 GI15NDXTS3 JIM158XXCX1
10689582706 GI15NDXTS4 KUIC15NRTS4 GI15NFRTB4 GI15NDXTQ4 KUIS15NRTB4 KUIS15NRXB1 KUIS18NNXB1 JIM158XWRS1 KUIS15NRXW0 KUIC18PNXS1 MIM1554WRS1 MIM1554XRS2 MIM1555YRS1 GI15NDXXS0 GI15NFLTB4 KUIS15NRXB0 KUIS15NRTB3 10689583706 GI15NDXTB3 KUIS18NNXS1 KUIS18NNTT3 10689589707 KUIC18PNTS4 KUIS18PNTW4 KUIC15PLXS0 KUIS15NRXW1 KUIC18PNTS3 KUIS18NNTB3 KUIC15PLXS1 KUIC18PNXS2 GI15NFRXS0 KUIP15PRXX0 GI15NDXXQ0 10689583705 GI15NDXTB4
GI15NFRTS3 KUIS18PNTB3 10689589704 KUIC18PNXS0 KUIS18NNTS3 JIM158XXRS0 MIM1555YRS0 KUIS18PNXW0 JIM158XXRS2 KUIC18NNXS1 KUIC18NNTS4 10689583704 KUIS18PNTB4 KUIS18NNXW1 KUIS18NNTS4 KUIS15NRTS3 GI15NDXXS1 KUIS18PNXB0 KUIS15NRXS0 KUIC15NRXS0 KUIS18NNXW0 KUIS15NRTW4 MIM1554XRS1 GI15NFRTB3 10689589705 10689582707 GI15NDXXS2 KUIS18PNXB1 KUIS15NRTW3 KUIS18PNXW1
GI15NDXXB2 KUIS15NRTS4 KUIC15PLXS3 MIM1554XRS0 KUIC18PNXS3 JIM158XXRS1 KUIC15PRXS1 MIM1554WRS2 KUIC15NLTS4 KUIP15PRXX2 KUIC15PLTS4 GI15NDXTQ3 KUIS18PNXW2 KUIS18NNTB4 KUIC15NLXS0 GI15NDXXB1 KUIC15NRXS2 KUIC15PRXS3 KUIC15NRTS3 KUIS18NNTT4 GI15NFLTS4 10689583703 GI15NFLTS3 KUIC18NNTS3
Compare Best Deals
View features more W10226156 product description, item conditions, delivery information, parts warranty, and other important information. Many sellers promote this new part online. You can see the best prices below.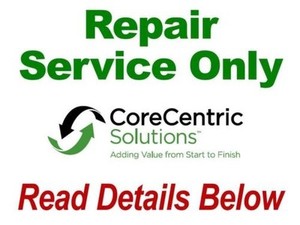 ==> Click Here to Compare Prices on eBay Today! <==
Other Information
Moreover the Whirlpool Ice Machine Main Control Board W10226156, there are more home appliance parts promoted on the market, covering oven broil element, fridge door handle, dishwasher control board, washing machine plate, oven range burner grate, and washer door seal bellow.
For more top appliance brands, such as Samsung, you are able to see its products, accessories, and services on its website.
More Parts:
Don't give up! If you can not find the correct part for your specific appliance model, please feel free to contact us at any time. We will check the part and respond to you ASAP. Fix it and save your money!