Low Price W10919199 Whirlpool Ice Machine Grid Cutter Replacement Assembly Parts. Replaces KUIC15POZP2 KUIC15PHZS0 KUIS15NNZB0 KUIO18NNZS0 KUIS18PNZB0 KUIC15POZP1 KUIC15NHZS0 WUI75X15HZ01 KUID308ESS2 GI15NDXZQ0 GI15NDXZQ2 assembly parts and more. Shop Here!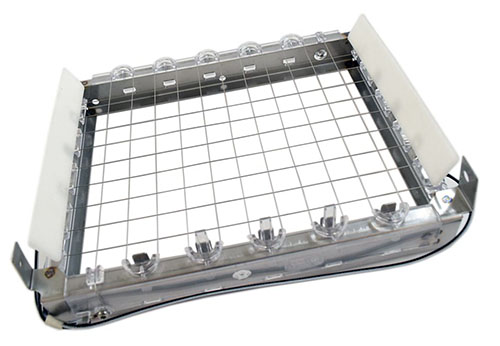 W10919199 Whirlpool Ice Machine Grid Cutter
Part No: W10919199
Replaces Part Number: AP6037277 EAP11770079 4455457 W10783275 PS11770079 W10485968
Fits Brands: Whirlpool, Jenn-Air, KitchenAid,
Item Type: Ice Machine Cutting Grid Assembly Replacement Parts, Ice Maker Grid Cutter parts
Fits Appliance Types: Ice Cube Maker, Freestanding Ice Maker, Ice Machine
Product Price: See more product information and Check the Latest Price Below.
Fits Models:
The W10919199 Whirlpool Ice Machine Grid Cutter assembly can be used for the following models. Hit Ctrl-F to search your specific model listed as follows.
10689593100 KUIX305ESS0 MIM1554ZRS0 10689599102 GI15NDXZB1 KUIS18PNZB0 KUIX535HPA01 JIM159XYRS0 KUIS15NNZB0 KUIC15NHZS0 KUIS18PNZW2 KUIX505EBS0 KUIC18PNZS0 GI15NDXZS0 KUIO18NNZS0 KUIS18PNZB2 KUIX305EBL1 KUIS18PNZW0 WUI75X15HZ01 WUI95X15HZ01 KUIO338HSS00 JIM158XYCX0 KUIX335HPS00 JIM158XYCX1 JIM159XYCX0 JUIFX15HX01 10689593101 KUID308ESS1 KUID308ESS0 KUIX305EWH0 10689592102 WUI75X15HB01 KUIC15PHZS0 KUIX335HWH00 KUIX305ESS2 10689593102 KUIS18PNZB1 MIM1555ZRS0 KUID508ESS2 10689599101 KUIX305EBL0 GI15NDXZB2
KUIC15POZP2 59689593101 GI15NDXZQ0 KUID508ESS0 KUID308ESS2 KUIS18NNZW0 KUIX505ESS0 KUIX305EWH1 10689599100 GI15PDXZS0 KUIC15POZP1 GI15NDXZS2 KUIX505EBS1 59689592101 10689553100 KUIX505ESS2 KUIC18NNZS0 KUIO18NNZS2 JIM158XYRS2 KUIS15NNZW0 KUIC15POZP0 10689592100 GI15PDXZS1 KUIX335HBL00 GI15NDXZS1 GI15NDXZQ1 GI15NDXZQ2 KUIS18PNZW1 WUI75X15HW01 JIM158XYCX2 KUID508ESS1 59689553101 10689592101 JIM158XYRS0 GI15NDXZB0 KUIX505ESS1 10689553102 59689599101 KUIX305ESS1 JIM158XYRS1 KUIO18NNZS1 KUIS18NNZB0 and more.
Compare Best Prices
Learn how to replace a replacement part for your appliance. Find out more product descriptions, customer reviews, terms and conditions (new, used, or refurbished), shipping & handling information, parts warranty, and other important details. Many sellers promote this new or used part at the store online. Please compare the prices below.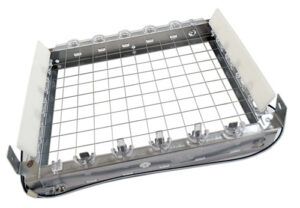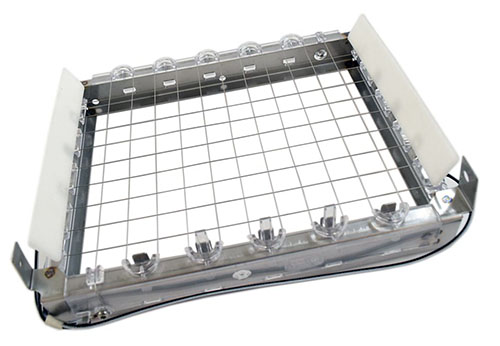 ==> Click Here to Check Prices on eBay TODAY! <==
How To Replace Ice Maker Grid Cutter
View this video, Ice maker – Grid wire Cutter – Diagnostic & Repair – Commercial & Household Refrigerator, created by ApplianceVideo, for idea.
Other Ice Maker Parts
Find other related information, such as Whirlpool fridge ice maker parts, Whirlpool refrigerator ice maker replacement parts, Manitowoc ice maker parts, Newair ice maker parts, Magic-Chef ice maker parts, Cornelius ice machine parts, Scotsman ice machine parts, and Hoshizaki ice machine replacement repair parts.
Other Appliance Information
In the market online, there are many sellers offering a number of home appliance parts, for instance, Kenmore Refrigerator Defrost Control Board, Fridge Control Board Replacement, Dacor Oven Heating Element, and Bosch Dishwasher Troubleshooting, also including the W10919199 Whirlpool Ice Machine (Ice Maker or Icemaker) Grid Cutter assembly replacement parts.
For more leading appliance brands, such as KitchenAid, you are able to see its products, parts, and services on the Internet.
More Appliance Parts:
Don't give up! In addition to the W10919199 Whirlpool Ice Machine Grid Cutter part, please feel free to leave your note in the comment section if you have any problems with finding the compatible part for your model. We will search for the part and respond to you ASAP. Thank you very much.