Check Price Refrigerator Circuit Boar for Whirlpool EC3JHAXRS00 EC3JHAXRS01 GC3NHAXSY00 GC3NHAXVQ01 GC3NHAXVS01 and more.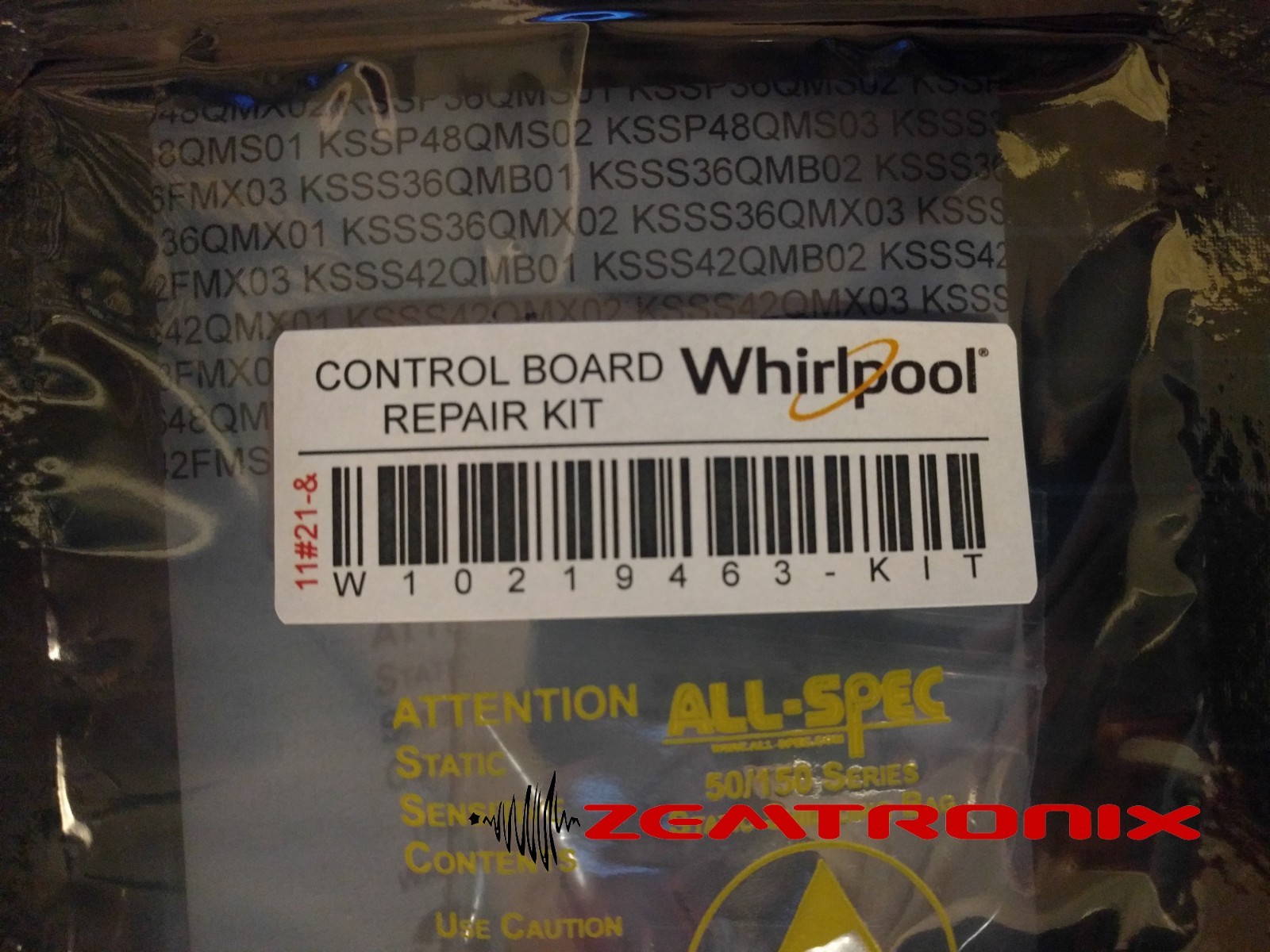 Control Board Repair Kit for W10219463 2307028 2303934 Whirlpool KitchenAid
Product: Refrigerator PCB Control Board
Part Number: W10185291
Replace Parts: W10219463 2223443 2252111 2307028R
Fits Brands: Jenn-Air, KitchenAid, Whirlpool, Kenmore, Thermador, Dacor
Location: Seminole, Florida, United States
Return Policy: Free 30 day returns
Condition: New
Price: $22.49
Fits Whirlpool Refrigerator Models:
EC3JHAXRS00 EC3JHAXRS01 GC3NHAXSB00 GC3NHAXSQ00 GC3NHAXST00 GC3NHAXSY00 GC3NHAXVA00 GC3NHAXVA01 GC3NHAXVB00 GC3NHAXVB01 GC3NHAXVQ00 GC3NHAXVQ01 GC3NHAXVS00 GC3NHAXVS01 GC3NHAXVY00 GC3NHAXVY01 GC3PHEXNB02 and more.
Compare Lowest Price
Your part number is W10185291. Read more Whirlpool Refrigerator PCB Control Board item details, shipping & payment options, return & refund services, and ..
Compare Lowest Price on eBay HERE!