Best Deals refrigerator crisper drawer works for Whirlpool G9IXEFMWQ01 ET8FTEXMT03 ET8WTMXKQ07 GT22DKMXGN00 GR9FHTXVL00 and more.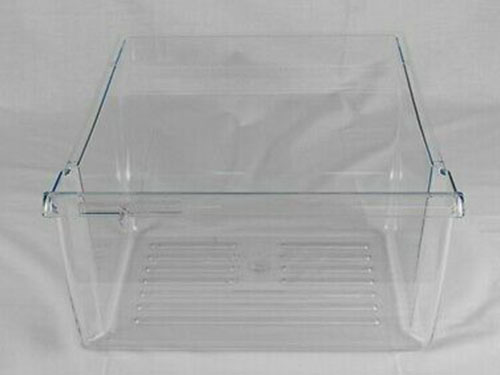 Refrigerator Crisper Pan Drawer
Product: Refrigerator Vegetable Crisper Drawer Pan
Part Number: W10854037
Replace Parts: 2163670 2166256 2166931 2166941 21709542173311 2173320 2175878 2176399 2179701 2190529 2190601 2193243 2193246 2198960 2200658 2201023 2201025 2201027 2218124 2218124K 2218130 2218139 2218141 2218142 WP2218124 4378074 AP5989761 PS11731260
Fits Brands: Whirlpool Kenmore Amana Kitchen Aid Maytag
Fits Whirlpool Refrigerator Models
This refrigerator crisper drawer product works for the following Whirlpool models.
ET21DKXDN05 8ET18NKXDG04 8ET18TKXEG00 9ET16NKXDN03 G2IXEFMWB03 W9RXEMMWS00 W1TXEMFWT00 ET8CHEXVT00 ET8CHMXKB06 ET8FTEXKT03 ET8FTKXKT00 ET8LFKXKT00 ET8MHKXMQ03 ET8RHMXKT02 ET8WTEXVQ02 ET8WTMXKT09 ET9FTKXKT00 ET9LFKXKQ02 GT1SHTXMT00 GT22DCXJT00 GT2SHKXMS01 GR2FHMXVB00 GR2FHTXVQ00 GR2SHTXKB00 GR2SHWXPL02 GR9FHKXVS01 and more.
Compare Best Prices
Order Here! The product number is W10854037. View the refrigerator crisper drawer pan product information, return services & warranty services, and compare prices on eBay.