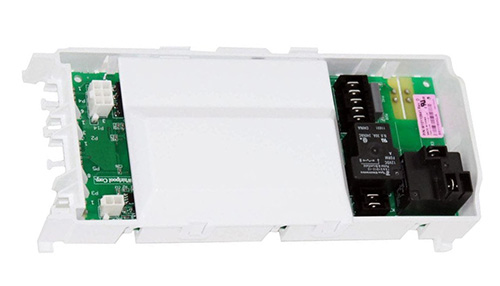 This is a new dryer replacement part, Whirlpool Dryer Electronic Control Board WPW10110641. It fits Kenmore and Whirlpool residential dryers. If your dryer would not start or doesn't heat, then replacing the electronic main control board would solve the problem. Check your model and compare lowest price here!
Whirlpool Dryer Electronic Control Board WPW10110641
Product: Main Control Board for Dryer
Appliance Part: Dryer Electronic Replacement Parts
Part Number: WPW10110641
Compatible Brands: Kenmore Whirlpool
Compatible Part Numbers: 1203065 AP6015062 EAP11748333 PS11748333 W10110641R W10110641
Fits Whirlpool Dryer Models:
This part fits the following Whirlpool residential dryer models, including WED9200, WED9400, WED9500, WED9600, WGD9200, WGD9400, WGD9600, YWED9200, YWED9400, and more. Use Ctrl+F to find your model.
7MWGD9200TQ0
7MWGD9400TU0
WED9200SQ0
WED9400SB0
WED9400ST0
WED9400SU0
WED9400SW0
WED9400SZ0
WED9500TU0
WED9600SU0
WGD9200SQ0
WGD9400SB0
WGD9400ST0
WGD9400SU0
WGD9400SW0
WGD9400SZ0
WGD9600SU0
YWED9200SQ0
YWED9400SU0
YWED9400SW0
YWED9400SZ0
How To Replace Dryer Electronic Main Control Board
Watch this video, created by PartSelect. Steve shows you simple and easy step-by-step instructions on how to replace the main control board for dryer. Save your money by replacing the part yourself.
Tools Needed:
¼ inch nut driver
Small flat blade screw driver
Compare Lowest Prices
Read more product details of the Electronic Control Board WPW10110641 for Whirlpool dryer. View shipping information, check warranty & return policy, and compare lowest price on eBay here!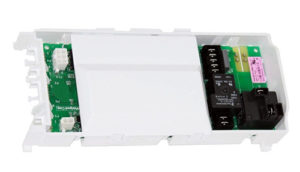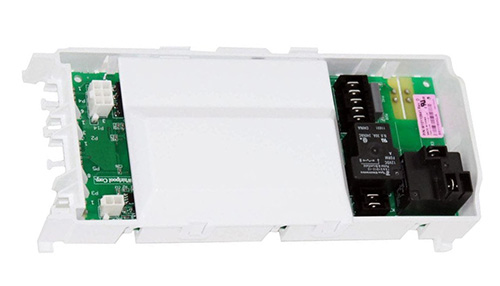 More Information
In addition to the Whirlpool Dryer Electronic Control Board WPW10110641, you can find more other control boards for dryer, Whirlpool control boards, and Whirlpool residential dryer replacement parts.
If you are looking for a part for other major appliances, such as washer, dishwasher, refrigerator, microwave, or oven, there are a number of suppliers offering these parts online. Find the part and check best price here!
If you have any messages or need help, please do not hesitate to contact us at any time.