Compare Low Prices Whirlpool 8574969 Kenmore Washer User Interface Control Board Replacement Assembly Parts. Suitable for 8574969 AP6013488 8574969R EAP11746714 PS11746714 1201540 11047511701 11047531702 11047512604 11047511700  repair parts and more. Buy Now.
Whirlpool 8574969 Kenmore Washer Main Control Board
Part Number: Whirlpool 8574969
Replacement Parts: PS11746714 8574969R 1201540 8574969 AP6013488 EAP11746714
Fits Brands: Whirlpool
Product Type: Washing Machine Replacement Parts, Clothes Washer User Interface Control Board
Item Price: View more descriptions and Compare the Lowest Prices Below.
==> Click Here to Check the Lowest Prices on eBay TODAY! <==
Fits Models:
Find the right replacement product. The Whirlpool 8574969 Kenmore Washing Machine Control Board can be used for the following models. Press Ctrl-F to find your appliance model as follows.
11047542604 11047542603 11047542601 11047542600 11047512605 11047532604 11047532605 11047511702 11047531701 11047542605 11047531702 11047511700 11047532601 11047512603 11047532603 11047532600 11047511701 11047512601 11047532602 11047512602 11047512600 11047512604 11047542602 11047531700
Compare Lowest Prices
Get the Best Deals! View features more product details, customer reviews, item conditions, shipping options, parts warranty, and other useful details. There are a number of sellers selling this pre-owned part on the market. Please check the lowest prices below.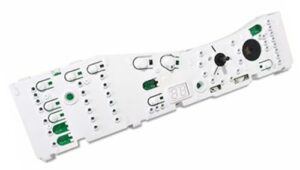 ==> Click Here to Compare Prices on eBay Today! <==
More Information
On the Internet, many sellers sell a number of appliance parts, e.g. Fan Motor for Hotpoint Oven, Washing Machine Transmission Seal Replacement, Electrolux Fridge Control Board, and Kenmore Elite Dryer Control Board Replacement, also including the Whirlpool 8574969 Kenmore Laundry Washer Control Board replacement parts.
For more top home appliance brands, for example, Kenmore, you can view its products, accessories, and services on the Internet.
Other Replacement Parts:
Don't give up! If you can not find the correct part for your appliance model or have any information, please leave your message in the comment box below. We will find the part and respond to you ASAP. Many Thanks.