Get Cheap Price WH12X1000 GE Hotpoint Washer Timer Parts. Replaces EAP269722 AP2045830 PS269722 278176 175D2307P013 175D2307-P013 repair parts and others. Order Today.
WH12X1000 GE Hotpoint Washer Timer
Part Number: WH12X1000
Replaces Part Number: 278176 175D2307-P013 AP2045830 EAP269722 175D2307P013 PS269722
Compatible Brands: GE, Hotpoint
Product or Service Type: Washing Machine Replacement Parts, Washer Timer Assembly
Product Price: View more product descriptions and Compare Prices Below.
==> Click Here to Check the Lowest Prices on eBay Today! <==
Fits Models:
This WH12X1000 GE Hotpoint Washer Timer suits the following models. Hit Ctrl-F to search your appliance model as shown.
VBXR1060T2AB S1070A0WW WCXR1070T8WW VBXR1060T5AB WCXR1070A2AA WCXR1070TBWW WCXR1070T4WW WCXR1070TAWW WCXR1070T3AA YBXR1060T5WW WBXR1060T3WW WBXR1060TBAA VBXR1070W1AA VBXR1070W0WW WCXR1070T8AA WCXR1070T2AA VBXR1070W1WW VBXR1060V1AA S1070A2WW VBXR1090B0CC WCXR1070TAAA WBXR1060T8WW WCXR1070A2WW WCXR1070T3WW WBXR1060TAAA VBXR1060V0AA VBXR1070W2WW WCXR1070A0WW VBXR1060T8WB WCXR1070T5WW VBXR1090B0WW WCXR1070A1WW WBXR1060T5AA VBXR1070W0AA VBXR1060V1WW
WCXR1070TBAA VBXR1060T4AB WBXR1060T4WW WBXR1060T8AA VBXR1060T3AB WCXR1070T4AA VBXR1060TAAB VBXR1060T5WB WBXR1060TBWW WBXR1060T3AA VBXR1060TAWB WBXR1060TAWW WCXR1070T2WW WBXR1060T4AA WBXR1060T5WW VBXR1060T2WB VBXR1060T8AB VBXR1060T3WB VBXR1070W2AA WBXR1060T2WW WCXR1070A0AA VBXR1060V0WW VBXR106072WB WCXR1070T5AA VBXR1060T4WB YBXR1060T4WW WBXR1060T2AA
Compare Best Deals
Study how to fix a replacement part for your home appliance. Find out more product descriptions, customer reviews, item conditions, delivery information, parts warranty, and payment options. There are a number of sellers offering this new part at the store online. You can compare the best prices below.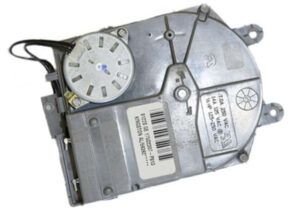 ==> Click Here to Check the Lowest Prices on eBay Today! <==
Other Appliance Information
In addition to the WH12X1000 GE Hotpoint Washer Timer, there are more appliance replacement parts promoted on the market, such as Kenmore Refrigerator Defrost Control Board, LG Dishwasher Pump Replacement, Kenmore Refrigerator Control Board Troubleshooting, and Oven Stove Control Board. For other top home appliance brands, for instance, GE, you are able to view its products, parts, accessories, and services on the store online.
Other Replacement Parts:
Contact Us! If you can not find the correct part for your specific appliance model, please notify us by writing your content in the comment box below. We will find the part and respond to you ASAP. Thank you and all the best!