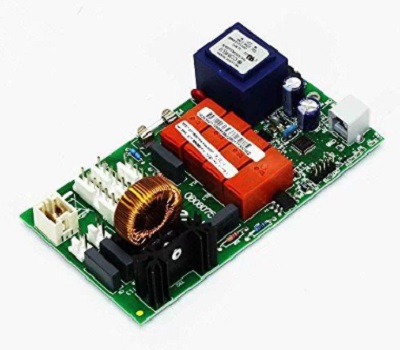 Upgrade your GE Range Hood effortlessly with the best prices on WB27X24320 and WB02X11300 Control Boards. Elevate your cooking experience today!
WB27X24320 WB02X11300 GE Range Hood Control Board
Descriptions:
Part Number: WB27X24320
Replacement Parts: WB27X24320, AP5981353, PS11700832, WB02X11300
Part Types: GE Range Hood control board, Electronic main control board, Range Hood replacement part, GE Range Hood PCB, Appliance control module
Compatible Brands: GE, General Electric
Fits Appliance Models
This part fits the following GE range models:
ZVC30L5SS ZVC36L4SS ZVC36L5SS ZVC42L4SS ZVC42L5SS ZVC48L4SS ZVC48L5SS, ZVC42L2SS ZVC42L3SS ZVC48L1SS ZVC48L2SS ZVC48L3SS ZVC54L1SS ZVC30L4SS, ZVC30L1SS ZVC30L2SS ZVC30L3SS ZVC36L1SS ZVC36L2SS ZVC36L3SS ZVC42L1SS and more.
Functions of WB27X24320 WB02X11300 GE Range Hood Control Board
The key functions of the WB27X24320 and WB02X11300 GE Range Hood Control Board include:
Fan Speed Control: Regulate the speed of the range hood's exhaust fan for efficient ventilation and odor removal.
Lighting Control: Manage the brightness and on/off functionality of the range hood's lights to illuminate your cooking area.
Timer Settings: Set timers to automatically turn off the fan or lights after a specified period, providing convenience and energy efficiency.
User Interface: Display important information and provide intuitive controls for adjusting settings and modes.
Compatibility: Ensure compatibility with various GE Range Hood models for seamless integration and operation.
Diagnostic Functions: Monitor and display error codes, helping to identify and troubleshoot issues with the range hood.
Safety Features: Implement safety measures, such as overheat protection or motor overload detection, to ensure safe operation.
Automatic Shut-off: Automatically turn off the range hood components after a certain time of inactivity to save energy.
Synchronization: Coordinate the fan and lighting functions to work together or independently based on your cooking needs.
Enhanced Cooking Experience: Improve the overall cooking environment by providing efficient ventilation and lighting control for a more pleasant and enjoyable cooking experience.
Common Problems
Common symptoms of a faulty WB27X24320 WB02X11300 GE Range Hood Control Board may include:
Inoperative fan or lights: The range hood's fan and lights may not respond to commands or may not work at all.
Erratic fan or light operation: The fan speed or light intensity might fluctuate unexpectedly or not adjust properly.
Unresponsive buttons: The control board buttons may not register presses or may have delayed responses.
Error codes: The control panel may display error codes or malfunction indicators.
Intermittent power loss: The control board may experience intermittent power loss, causing the range hood to turn on and off unexpectedly.
Non-functioning settings: Different settings, such as fan speed or light levels, may not function as intended.
Display issues: The display screen might be blank, flickering, or showing incorrect information.
If you're experiencing any of these symptoms, it's advisable to consider checking and potentially replacing the control board to restore proper functionality to your GE Range Hood.
Compare Prices on eBay
Discover the best deals for WB27X24320 and WB02X11300 GE Range Hood Control Boards on eBay. Compare prices now and upgrade your range hood with confidence!
Other Appliance Parts: