Buy range replacement part here! Home Appliance Parts – WB13T10045 GE Gas Oven Ignitor. Compatible with PGS968DEP1BB JGSP48CH3CC JGSP48CH2CC JGS905BEK2BB JGS905BEK3BB JGS968SEK1SS PGS975SEM3SS JGS905BEK1BB models and others. Shop low prices!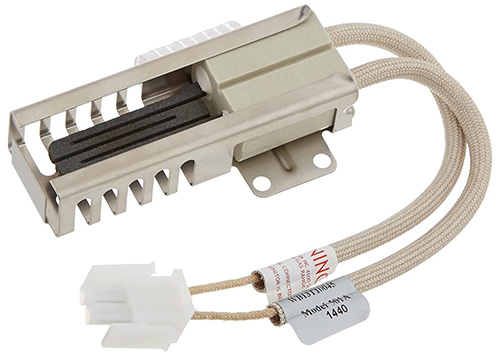 WB13T10045 GE Gas Oven Ignitor
Product: WB13T10045 Oven Igniter for General Electric JGSP42SET1SS Range Replacement Part
Part No: WB13T10045
Replacement Parts: 1085573 AP3202322 PS952863 EAP952863
Fits Brands: GE, General Electric
Type: Gas Range Oven Ignitor Assembly Replacement Parts
Item Location: Point Roberts, Washington, United States
Ship To: United States
Policy: 30-day returns. Buyer pays for return shipping
Condition: New
Price: US $109.87
See more product details and Check Price Below.
Fits Range Models:
Check the right product. This WB13T10045 can be used for the following GE stove models. Hit Ctrl-F to find your specific model as you see.
JGSP48CH5CC PGS908DEP1CC PGS968SEM1SS JGS968SH5SS JGS905BEK3BB JGSP28SEK2SS JGS905SEK1SS PGS908DEP2BB JGS968KH4CC JGS968SH4SS JGSP28SEN4SS JGS968BH3BB JGSP48WH2WW PGS975SEM1SS PGS975SEP1SS PGS968SEM2SS JGSP48CH6CC PGS968TEP3WW JGSP28DEN3CC PGS968BEM2BB JGSP28CEK4CC JGSP28CEK1CC JGSP48SH1SS JGS905KEK1CC JGS905SEK3SS JGS968KEK1CC JGS968BH4BB PGS975WEM3WW JGS905KEK3CC JGSP28CEK3CC JGSP48CH2CC JGSP48WH4WW PGS908DEP1BB PGS908SEM1SS PGS975WEM1WW JGS968BEK3BB PGS908DEP2CC
JGSP28SEK4SS JGSP28WEK1WW PGS968DEP2BB JGSP28BEK3BB PGS908BEM1BB PGS975DEP1WW PGS975BEM1BB PGS968TEP1WW JGS968BEK2BB JGS905KEK2CC JGS968TH2WW JGSP28BEK2BB JGS968SH1SS PGS975WEM2WW JGSP28WEK4WW JGS905BEK1BB JGSP28SEK1SS JGSP28SEK5SS JGSP28BEK4BB PGS975SEM4SS PGS975BEM3BB JGS968BH5BB JGS968KEK2CC JGSP28SEN1SS JGS968SEK2SS JGS968SEK3SS PGS968TEM1WW JGS968TEK1WW JGSP48CH1CC JGS968KEK4CC PGS968KEM1CC PGS968TEP2WW PGS908DEP1WW JGS968KEK3CC PGS975SEM2SS
JGS968SH3SS PGS975SEP2SS JGSP42DET1WW JGSP48BH4BB JGS968BEK1BB PGS908DEP2WW PGS968BEM1BB JGSP48SH4SS PGS908CEM2CC PGS968DEP3BB JGSP42DET1BB JGS968TEK3WW JGSP28DEN3WW JGS968TH4WW JGSP28DEN2WW JGS968KH1CC JGSP28DEN3BB JGS968TH3WW PGS908DEP3WW JGS968BEK4BB PGS908SEM2SS JGS968TH6WW JGSP48WH1WW PGS908SEP1SS PGS968SEP2SS JGSP28DEN1CC JGSP48CH4CC JGSP48WH6WW JGSP28SEN3SS PGS975DEP2WW PGS908WEM2WW JGSP48WH3WW JGS968BH6BB PGS908DEP3BB JGSP48BH1BB
JGS968KH6CC JGS968KH3CC JGS968TEK4WW JGSP28DEN2BB PGS908WEM1WW JGS968KH5CC JGS905TEK1WW JGSP28BEK1BB PGS908BEM2BB JGSP48BH6BB JGSP28DEN1BB JGS968SH6SS JGSP48CH3CC PGS975DEP3BB JGS968KH2CC JGS968BH2BB JGSP28WEK5WW JGS968SEK4SS PGS975DEP1BB PGS908SEP3SS JGSP48BH3BB JGS968BH1BB JGSP48WH5WW PGS975DEP3WW JGS968TH1WW PGS908SEP2SS JGS968TEK2WW PGS968DEP1BB PGS968TEM2WW JGSP48BH2BB PGS908CEM1CC
PGS968SEM3SS JGSP28WEK2WW JGSP28CEK5CC JGSP48BH5BB JGS905BEK2BB JGSP48SH2SS JGSP28WEK3WW PGS908DEP4WW JGSP48SH3SS JGS968SEK1SS JGSP28BEK5BB PGS975BEM2BB JGS968SH2SS PGS975DEP2BB PGS968SEP3SS JGSP28CEK2CC JGS968TH5WW JGSP28SEK3SS JGS905TEK2WW JGSP28SEN2SS JGSP28DEN2CC PGS975DEP4WW JGSP42SET1SS JGS905SEK2SS PGS975SEM3SS PGS968SEP1SS PGS908SEM3SS JGSP42DET2WW JGSP28DEN1WW JGS905TEK3WW PGS975SEP3SS
Compare Lowest Prices
Learn more WB13T10045 product details, item conditions, delivery options, returns & money-back guarantee policy, and other details. There are a number of sellers selling this new part online. You are able to view the best prices below.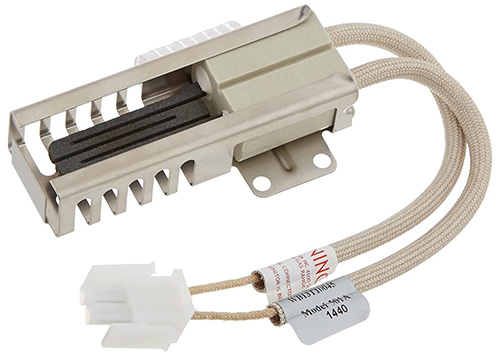 ==> Click Here to Compare Best Prices Today! <==
More Information
In addition to the WB13T10045 GE Gas Oven Ignitor, you are able to view more products, accessories, and services on the GE website. Please do not hesitate to contact us if you have any problems with looking at the right part for your model. We will search for the part and get back to you very soon. Fix-It Today!
Other General Electric Parts: