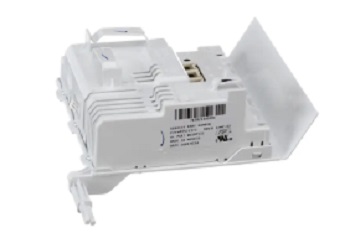 Don't miss out on the ultimate bargain! Grab the best deals now for the W10525373 Whirlpool Washer Control Board and elevate your laundry game with top-notch savings.
W10525373 Whirlpool Washer Control Board
Descriptions:
Part Number: W10525373
Replacement Parts: WPW10525373, W10373841
Part Types: Whirlpool Laundry Appliance Electronic Control Module, Whirlpool Washer Digital Main Control Unit, Whirlpool Washing Appliance Electronic Brain, Whirlpool Clothes Washer Master Control Panel, Whirlpool Laundry Machine Central Control System
Compatible Brands: Whirlpool
---
Fits Appliance Models
Whirlpool WFW9351WL00 Washer
Whirlpool WFW9351YL00 Washer
Whirlpool WFW9351YW00 Washer
Whirlpool YWFW9351YL00 Washer
Whirlpool YWFW9351YW00 Washer
and more ..
---
Functions of W10525373 Whirlpool Washer Control Board
The W10525373 Whirlpool Washer Control Board typically performs the following key functions:
Cycle Control: It manages and controls various wash cycles, including settings like regular, delicate, heavy-duty, and more.
Temperature Regulation: The control board regulates the water temperature during different cycles to ensure proper cleaning and care for different types of fabrics.
Spin Speed Control: It controls the speed at which the washer drum spins during different phases of the cycle, such as washing, rinsing, and spinning.
Water Level Management: The control board manages the appropriate water levels for different load sizes, preventing overfilling or inadequate water levels.
Timer and Sequencing: It coordinates the timing and sequencing of various cycle stages, such as agitation, draining, rinsing, and spinning.
User Interface: The control board provides the interface for users to select desired settings, cycles, and options through buttons or a digital display.
Error Detection and Diagnostics: It monitors sensors and components, detecting issues and providing error codes to aid in troubleshooting.
Safety Controls: The control board includes safety features like door locks to prevent opening during operation and water temperature limits.
Energy Efficiency: It may include energy-saving features by optimizing water usage, cycle lengths, and other parameters.
Communication: In some models, the control board can communicate with other electronic components, allowing for more advanced features like smart connectivity and remote control.
Memory and Programming: It stores programmed settings, user preferences, and cycle history for convenience and consistent performance.
Self-Cleaning Cycles: Some control boards initiate self-cleaning cycles to maintain the cleanliness of the washer drum and components.
These functions collectively ensure efficient, safe, and effective operation of the washing machine while providing users with various options for their laundry needs.
---
Common Problems
Common symptoms of a faulty W10525373 Whirlpool Washer Control Board can include:
No Power: The washer doesn't turn on or respond to any inputs.
Cycle Issues: The washer might get stuck in a specific cycle or fail to advance through the wash program.
Error Codes: The control board may display error codes or flashing lights indicating a problem.
Inconsistent Functionality: Buttons may not respond correctly, leading to inconsistent or unpredictable operation.
No Display: The control panel display might be blank or show distorted information.
Intermittent Operation: The washer could start and stop unexpectedly during cycles.
Overfilling or Underfilling: Control board issues can cause incorrect water levels during wash cycles.
Drainage Problems: The washer might struggle to drain properly or fail to complete the draining process.
Keep in mind that while these symptoms are commonly associated with a faulty control board, they could also be caused by other issues. It's advisable to diagnose the problem thoroughly before replacing any parts.
---
Compare Prices on eBay – W10525373 Whirlpool Washer Control Board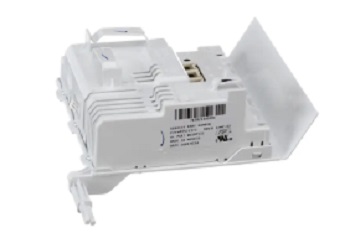 Discover the best deals now by comparing prices for the W10525373 Whirlpool Washer Control Board on eBay. Elevate your laundry experience while saving big – start comparing today!
---
Other Whirlpool Washer Control Board Parts on eBay
CoreCentric Laundry Washer Control Board Replacement for Whirlpool W10189966
Genuine OEM Whirlpool Washer CCU Control Board W10343492 Part # W10427972
Genuine OEM Whirlpool Washer Control W10611616 Lifetime Warranty Same Day Ship
Genuine OEM Whirlpool Washer Main CCU Control Board Part # WPW10525353
Genuine Whirlpool Washer Control Board W11105155 Same Day Ship & 60Days Warranty
New Genuine OEM Whirlpool Washer Electronic Control Board W11188527
NEW OEM WHIRLPOOL WASHER Electronic Control Board W11400681
OEM WHIRLPOOL WASHER CONTROL BOARD W11188527 W10632925 W10480186 W10520038
OEM Whirlpool Washer Electronic Control Board W10908743 W11201283
W10484683 Washer Control Board PCB for Whirlpool
W10916478 W11116590 Whirlpool Washer Control Board free shipping
W11105148 Whirlpool Washer Control Board Lifetime Warranty Ships Today!
Whirlpool W10427967 Genuine OEM Washer Control Board Fits: W10427967 12706109 2
Whirlpool Washer Control Board | W11101098
WHIRLPOOL WASHER CONTROL BOARD Part #W10625688 Free Shipping!
Whirlpool Washer Control Board Part W10253362 Rev E
Whirlpool Washer Control Board Part# W10296024 Rev F
Whirlpool Washer WPW10189966 W10189966 Control Board
Whirlpool WPW10374126 Genuine OEM Motor Control Board Fits: W10374126 W10245123
and more ..
Explore now to find the right parts and check prices for Whirlpool Washer Control Board on eBay. Get started on finding what you need at the best prices!
---
More Information
If you're having trouble finding the right part for your home appliances or need replacement parts, feel free to leave us a message in the comment box. We'll help you find what you need or provide useful information as quickly as possible. Thank you!
Other Appliance Parts: