Get Lowest Price GENUINE W10349741 Whirlpool Rang Oven Control Board Replacement Parts. Suits for WFG524SLAB2 WFG524SLAW0 WFG510S0AB1 WFG515S0ES1 WFG524SLAS0 WFG524SLAS1 WFG510S0AD2 WFG510S0AT0 WFG510S0AD0 WFG510S0AT2 assembly parts and others. Fast Delivery.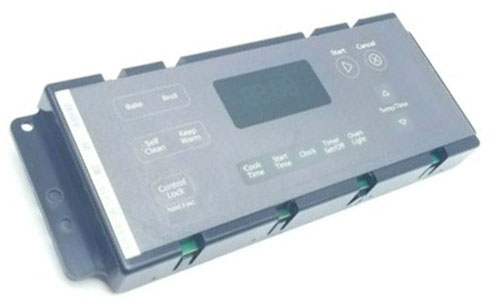 W10349741 Whirlpool Rang Oven Control Board
Part No: W10349741
Replaces Part No: W10424890 EAP11754605 PS11754605 AP6021284 W10349741 2311781
Fits Brands: Whirlpool
Product or Service Type: 30″ Free-Standing Gas Range Main Control Board Replacement Parts, Whirlpool Oven Replacement Parts, Whirlpool Oven Electronic Control Board assembly parts
Price: See more item information and Check the Latest Price Below.
==> Click Here to Check Best Prices TODAY! <==
Fits Models:
Recheck the correct appliance part. This W10349741 Whirlpool Rang Oven Control Board can be used for the following models. Press Ctrl-F to check your appliance model following.
WFG520S0AS2 WFG524SLAW2 WFG524SLAW0 WFG524SLAS2 WFG510S0AT1 WFG524SLAW1 WFG515S0EW1 WFG510S0AW0 WFG520S0AB0 WFG510S0AT0 WFG524SLAS1 WFG515S0ED0 WFG520S0AW0 WFG510S0AB0 WFG524SLAS0 WFG510S0AB1 WFG510S0AW1 WFG515S0ES1 WFG510S0AS1 WFG520S0AB2 WFG520S0AW1 WFG520S0AS0 WFG515S0EW0 WFG515S0ET1 WFG524SLAB0 WFG524SLAB2 WFG510S0AB2 WFG520S0AS1 WFG510S0AD1 WFG515S0ED1 WFG510S0AS0 WFG515S0EB1 WFG510S0AD0 WFG515S0EB0 WFG515S0ES0 WFG510S0AT2 WFG520S0AB1 WFG520S0AW2 WFG524SLAB1 WFG510S0AW2 WFG510S0AD2 WFG515S0ET0
Compare Best Deals
Get the Best Price! See more product descriptions, customer reviews, item conditions (new, used, or refurbished), delivery information, parts warranty, and other information. There are a number of sellers offering this new or used part online. You can check the best prices below.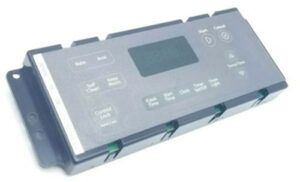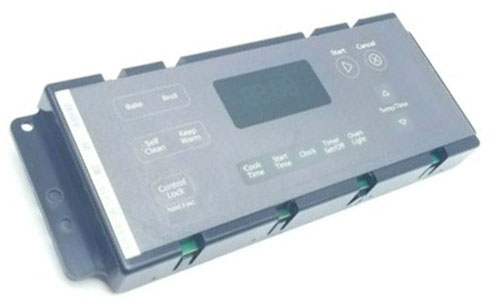 ==> Click Here to Check Prices on eBay! <==
More Home Appliance Information
On the Internet, there are many sellers offering a number of home appliance parts, including Amana Oven Control Board Replacement, Whirlpool Dishwasher Circulation Pump, Amana Refrigerator Control Board Replacement, and Defrost Control Board for Refrigerator, also covering the W10349741 Whirlpool Rang Oven Control Board assembly parts.
For other top appliance brands, such as LG, you are able to find its products, parts, accessories, and services on the Internet.
More Home Appliance Parts:
Contact Us! In addition to the W10349741 Whirlpool Gas Freestanding Rang Oven Control Board or control board repair service, please do not hesitate to contact us if you can not find the right part for your appliance model. We will find the part and give some advice to you soon. Fix-It Today!