Buy Best Price 316557206 Frigidaire Oven Clock Timer Control Board Replacement Assembly Parts. Suits for CFGFL79GBD GLGF386DQB FGFB86DBB CGLGFZ86GCC CRG3490GWWD FGFL87DQF CGLGF386GSA GLGF386DBK GLGF386DBC GLGF386DQH parts and others. 100% Customer Satisfaction Guarantee!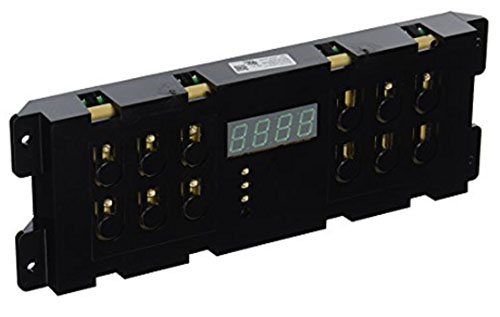 316557206 Frigidaire Oven Control Board
Part No: 316557206
Replacement Part No: PS2378934 EAP2378934 AP4512575 1564994 316418306 316452306
Fits Brands: Frigidaire, Crosley
Product or Service Type: Gas Range/Oven/Stove Replacement Parts, Range Electronic Clock Timer Control Board, Frigidaire Oven Control Board, Crosley Oven Control Board Assembly Parts
Product Price: See more item descriptions and Compare the Best Prices Below.
==> Click Here to Check the Lowest Prices on eBay Today! <==
Fits Models:
The 316557206 Frigidaire Oven Control Board suits the following models. Press Ctrl-F to check your appliance model shown below.
FGFB79GCD FGFL79ECB FGFB79GBA CRG3490LWC GLGF386DSC CRG3490LWE FGFL79DQC CGLGFZ86GCA GLGFS86DSB CRG3490GWWE CGLGFZ86GCE GLGF386DQB FGFB79GBE GLGF386DCB GLGF386DBG GLGFZ386FCG CRG3490LSD FGFB79GBF GLGF386DBM FGFL79DCA FGFB79GBB GLGF386DCG FGFL87DQG GLGF386DBK FGFB79GCB GLGF386DQC FGFL79FCA GLGF386DCF FGFB86DCA GLGFS86DQF CRG3490LWD FGFBMZ96FCA GLGF386DCE FGFL87DSE GLGF386DSH GLGF386DBB FGFL79DSE FGFB79GCE FGFB86DBB FGFL87DSB FGFL87DCE GLGF386DBE CRG3490GWWD FGFB86DCE CGLGFZ86GCD CFGFL87GCD FGFB86DCB FGFB79GSD GLGFS86DCB FGFL79DSC FGFB79GCH FGFL87DSA GLGFZ386FCE FGFL87DCG
GLGF386DQH GLGFS86DCF GLGF386DQF FGFL79DCD FGFL87DCA FGFLMC55ECB FGFL79DSH GLGF386DSF GLGF386DBH CRG3490GSSD CFGFL87GCE FGFL79DQH GLGF386DSE GLGF386DQJ FGFB86DBC GLGFZ386FCB CGLGF386GSA FGFL87DCC FGFBMZ96FCC CRG3490LSE FGFB86DSA FGFLMC55ECA FGFL79FCB GLGF386DCC FGFB79GCG FGFL87DSC GLGF386DBF FGFB79GSE CGLGF386GSC FGFL87DQC GLGFS86DCE FGFB86DQC FGFL79DQB FGFL79DBG FGFL87DSG GLGF386DQA GLGF386DSB FGFL79DBE CFGFL79GSD CRG3490LWB CRG3490GWWF CRG3490GBBA
GLGFS86DQB GLGF386DBJ FGFB86DCC FGFB79GSA CFGFL79GBA FGFL87DQF FGFB79GSC FGFB86DQA CRG3490LWA FGFBMZ96FCB FGFL79DQA FGFL79DBF CRG3490GWWG GLGF386DQK FGFL87DSF FGFB86DSC CFGFL87GCA CRG3490LSC GLGFZ386FCD FGFB86DBA FGFL79DSF GLGF386DSG FGFL79DSG GLGF386DQG FGFB86DCG FGFL87DCF GLGFZ386FCC FGFB79GQA FGFL79DQF GLGFZ386FCF FGFL79DBA CFGFL79GSA FGFL79DBH GLGF386DBA GLGF386DSJ GLGF386DBC GLGFS86DCC FGFL79DQG
GLGFS86DSE CFGFL79GBD FGFB79GBD FGFB86DCH FGFL79DCC FGFL87DQA CRG3490LSF FGFL87DQB FGFB86DSB FGFB86DQB GLGFS86DQA FGFL79FCC FGFL79DBB GLGFZ386FCH GLGF386DSK FGFB79GBC FGFB86DCD GLGFS86DSF FGFL79ECA FGFL79DBC FGFB79GCA CRG3490GWWA FGFL87DCD FGFL87DQE FGFB79GSF FGFL79DSB CRG3490GSSA GLGFS86DCA CGLGFZ86GCC GLGF386DCD GLGFS86DSC GLGF386DCA CFGFL79GCA GLGFZ386FCA CFGFL87GSA FGFL79DQE GLGF386DSM FGFLMC55ECC GLGF386DQE GLGF386DSA GLGFS86DSA GLGFS86DQE GLGFZ386FCJ GLGFS86DQC GLGF386DQM CGLGF386GSD FGFL79DSA FGFB79GSB
Compare Best Prices
Get the Best Deals! Look at more product descriptions, customer reviews, item conditions (new brand, pre-owned, or refurbished), shipping options, exchange, return & customer satisfaction policy, and payment available methods. Many sellers promote this part on the market. You are able to compare the lowest prices below.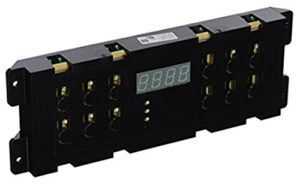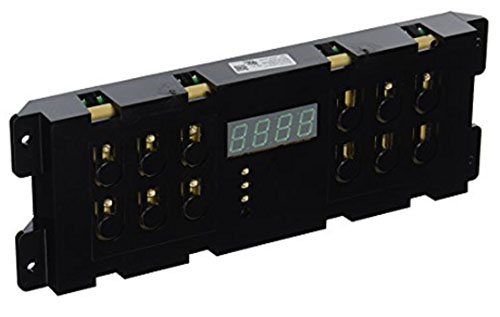 ==> Click Here to Compare Best Prices Today! <==
Other Appliance Information
Further the 316557206 Frigidaire Oven Control Board, there are a number of home appliance parts promoted on the market, like GE Range Control Board, Jenn-Air Wall Oven Control Board Replacement, Amana Fridge Control Board, and Main Control Board for KitchenAid Refrigerator.
For more big appliance brands, e.g. Whirlpool, you are able to find its products, and services on its website.
Other Replacement Parts:
Need help now? Besides the 316557206 Frigidaire Oven Range Clock Timer Overlay Control Board, please feel free to contact us if you can not find the right item for your appliance model. We will search for the part and respond to you ASAP. Fix-It Today!