Big Save! – Viking Refrigerator Main Control Board PE070728. Compatible with VCFB304JMAG-RSERIES VCSB423JMAG-RSERIES DFBB363 VISB423JMAG-RSERIES DFRB364 DDRB536 DDFB364 models and more. Save Today.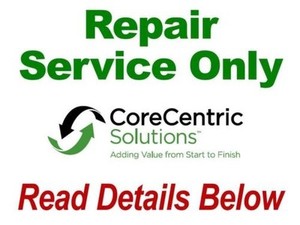 Viking Refrigerator Main Control Board PE070728
Product: Viking PE070728 Refrigeration Control REPAIR SERVICE
Part Number: PE070728
Replaces Parts: n/a
Compatible Brands: Viking
Product or Service Type: Refrigerator Replacement Parts, Fridge Circuit Board, Low Voltage Board Assembly
Item Location: Carol Stream, Illinois, United States
Ship To: United States
Policy: Seller does not accept returns
Item Condition: Seller refurbished
Item Price: US $150.00
Read more information and Compare the Best Prices Below.
Fits Models:
This Refrigerator Control Board PE070728 can be used for the following Viking models. Use Ctrl-F to find your specific model listed as follows.
DFRB530 DDSB423D VCFB304 VCSB483 VCBB363JMAG-RSERIES VCRB364JMAG-RSERIES VIRB364JMAG-RSERIES VIFB304JMAG-RSERIES VIRB304 VCRB364 DFRB304 VCSB483_JMAG_R_SERIES VIRB530 DFSB483D VIRB304JMAG-RSERIES DFSB423DJMAG-RSERIES DFRB364 VISB423 VISB483JMAG-RSERIES DDBB363 DDRB364 DDSB483 VCRB304_JMAG_R_SERIES VCRB304 VISB483DJMAG-RSERIES VCSB423 DDFB364
VCFB536 VCSB423D DFBB363 DFFB536 VISB423JMAG-RSERIES DFFB364 DDFB536 DDSB423 DDRB536 VCFB304JMAG-RSERIES DFSB483 DDFB304 VIFB530 DFRB364JMAG-RSERIES VCSB483D DDRB304 VISB483 DDRB530 VISB423DJMAG-RSERIES DFSB423JMAG-RSERIES VIBB363 VCSB423JMAG-RSERIES DFRB536 DDSB483_JMAG_R_SERIES VCFB364 VCFB364JMAG-RSERIES DDSB483D VIFB364JMAG-RSERIES DFFB304
Compare Best Prices
Get the Best Deals! Get more PE070728 product description, terms and conditions (new, used, or refurbished), delivery options, exchange, returns & money-back guarantee policy, and payment available options. There are a number of sellers offering this new or used part on the market. You are able to see the prices below.
==> Click Here to Compare Prices TODAY! <==
Other Information
In the stores online, there are many sellers offering a number of appliance replacement parts, including dryer drive motor, oven door light switch, dishwasher lower dishrack, washer drain pump motor, oven heating element, and dishwasher bottom rack, also including the Viking Refrigerator Control Board PE070728.
For more top appliance brands, for instance, LG, you can view its products, parts, accessories, and services on the Internet.
More Home Appliance Parts:
Need urgent help today? Please feel free to contact us if you have any problems with looking at the correct item for your appliance model. We will search for the part and give some advice to you very soon. Fix-It Today!