Save money Appliance Parts Frigidaire Oven Range Stove Door Handle Assembly 316545300. Suits for FFEF3013LBE FFEF3015LBE CFEF3018LMF FFGF3023LSE FFEF3010LBC FFGS3025LBA FFES3015LSE FFEF3015LSF electric gas range models and more. Shop Now on eBay.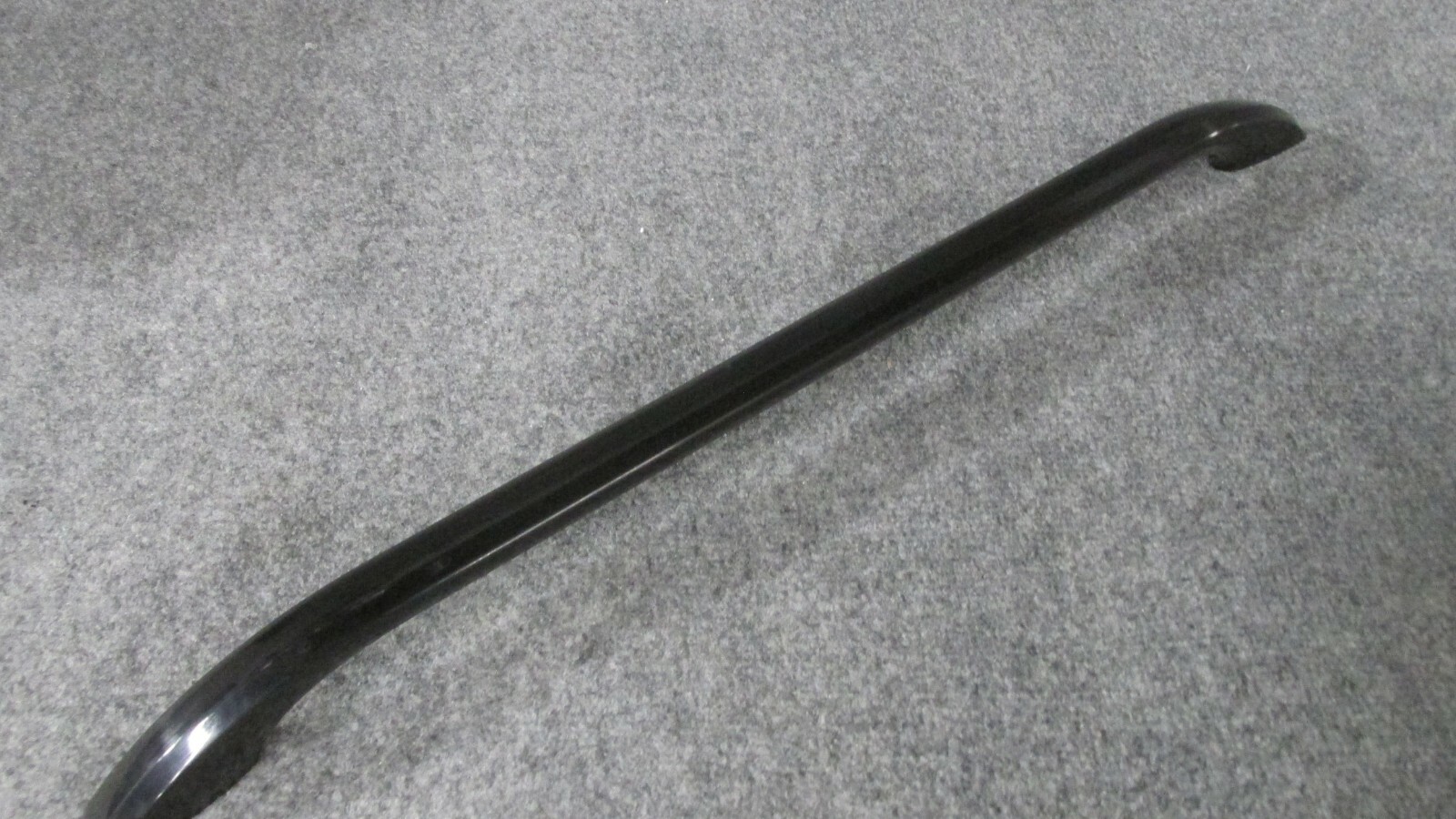 Frigidaire Range Oven Stove Cooking Door Handle 316545300
Product: 316545300 FRIGIDAIRE ELECTROLUX RANGE OVEN DOOR HANDLE
Item Location: Belding, Michigan, United States
Ship To: United States and many other countries
Policy: 30 day returns. Buyer pays for return shipping
Color: Black
Condition: Used
Price: US $35.00
Read more item details and Check Latest on eBay or Get the Best Price Below.
Fits Frigidaire Oven Models:
Check the right product. This Stove Door Handle 316545300 assembly part fits the following Frigidaire models. Use Ctrl-F to find your appliance model below.
CFEF3007LBA CFEF3007LBB CFEF3007LBC CFEF3007LBD CFEF3007LBE CFEF3012PBA CFEF3012PBB CFEF3012PBC CFEF3012PBD CFEF3012PBE CFEF3016LBA CFEF3016LBB CFEF3016LBD CFEF3016LBE CFEF3016LBF CFEF3016LBG CFEF3018LBA CFEF3018LBB CFEF3018LBC CFEF3018LBD CFEF3018LBE CFEF3018LBF CFEF3018LBG CFEF3018LBK CFEF3018LMA CFEF3018LMB CFEF3018LMC CFEF3018LME CFEF3018LMF CFEF3018LMG CFEF3018LMH CFEF3018LMM CFEF3019MBA CFEF3019MBB CFEF3020LBA CFEF3020LBC CFEF3020LBD CFEF3020LBE CFES3015LB1 CFES3025LB1 CFES3025LB2 CFES3025LB3 CFES3025LB4 CFES3025LB5 CFES3025PBA CFES3025PBD CFES3025PBE CFES3025PBF CFES3025PBG CFES3025PBK CFEW3025LBA FFED3015LBA FFED3015LBB FFED3015LBC FFED3015LBD FFED3015LBE FFED3015PBA FFED3015PBB FFED3015PBC FFED3015PBD FFED3025LBA FFED3025LBB FFED3025LBC FFED3025LBD FFED3025PBA FFED3025PBB FFED3025PBC FFED3025PBE FFED3025PBG FFEF3009PBA FFEF3009PBB FFEF3009PBC FFEF3009PBD FFEF3009PBE FFEF3009PBF FFEF3010LBA FFEF3010LBB FFEF3010LBC FFEF3010LBD FFEF3011LBA FFEF3011LBB FFEF3011LBC FFEF3011LBD FFEF3011LBE FFEF3011LBF FFEF3011LBG FFEF3011LBH FFEF3011RSA FFEF3011RSB FFEF3012LSA FFEF3012LSB FFEF3012LSC FFEF3012LSD FFEF3012LSE FFEF3012LSF FFEF3012LSG FFEF3012XSA FFEF3012XSB FFEF3013LBA FFEF3013LBB FFEF3013LBC FFEF3013LBD FFEF3013LBE FFEF3013LBF FFEF3013LBG FFEF3013LBH FFEF3013LBJ FFEF3013LBK FFEF3013LMA FFEF3013LMB FFEF3013LMC FFEF3013LMD FFEF3013LME FFEF3013LMF FFEF3013LMG FFEF3015LBA FFEF3015LBB FFEF3015LBC FFEF3015LBD FFEF3015LBE FFEF3015LMA FFEF3015LMD FFEF3015LME FFEF3015LMF FFEF3015LMG FFEF3015LMH FFEF3015LMJ FFEF3015LSA FFEF3015LSB FFEF3015LSC FFEF3015LSD FFEF3015LSE FFEF3015LSF FFEF3015LSG FFEF3015LSH FFEF3015LSJ FFEF3015LSK FFEF3015LSM FFEF3015LSN FFEF3015LSP FFEF3015PBA FFEF3015PBB FFEF3015PBC FFEF3015PBD FFEF3016LBA FFEF3016LBB FFEF3016LBC FFEF3016LBD FFEF3016LBE FFEF3016LBF FFEF3017LBA FFEF3017LBB FFEF3017LBC FFEF3017LBD FFEF3017LSA FFEF3017LSB FFEF3017LSC FFEF3017LSD FFEF3017LSE FFEF3017LSF FFEF3017LSG FFEF3017LSH FFEF3017LSJ FFEF3017LSK FFEF3017XSA FFEF3017XSB FFEF3018LBA FFEF3018LBB FFEF3018LBC FFEF3018LBD FFEF3018LBE FFEF3018LBF FFEF3018LBG FFEF3018LBH FFEF3018LBJ FFEF3018LBK FFEF3018LMA FFEF3018LMB FFEF3018LMC FFEF3018LMD FFEF3018LME FFEF3018LMF FFEF3018LMG FFEF3018LMH FFEF3018LMK FFEF3018LMM FFEF3018LSC FFEF3018LSD FFEF3018LSF FFEF3018LSG FFEF3019MBA FFEF3019MBB FFEF3019MBC FFEF3019MBD FFEF3020LBA FFEF3020LBB FFEF3020LBC FFEF3020LBD FFEF3020LBE FFEF3020LBF FFES3005LBA FFES3005LBB FFES3005LBC FFES3005LBD FFES3005LBE FFES3015LBA FFES3015LBB FFES3015LBC FFES3015LBD FFES3015LBE FFES3015LBF FFES3015LBG FFES3015LBH FFES3015LSA FFES3015LSB FFES3015LSC FFES3015LSD FFES3015LSE FFES3015LSF FFES3015LSG FFES3015LSH FFES3015PBA FFES3015PBC FFES3015PBD FFES3015PBE FFES3015PBF FFES3015PBG FFES3015PWA FFES3025LBA FFES3025LBB FFES3025LBC FFES3025LBD FFES3025LBE FFES3025LBF FFES3025LWA FFES3025PBA FFES3025PBC FFES3025PBD FFES3025PBF FFES3025PBG FFES3025PBK FFET3025LBA FFET3025LBB FFET3025PBB FFET3025PBC FFET3025PBD FFET3025PBE FFEW3025LBA FFEW3025PBA FFEW3025PBB FFEW3025PBC FFEW3025PBD FFGF3011LBA FFGF3011LBB FFGF3011LBC FFGF3011LBD FFGF3011LBE FFGF3011LBF FFGF3011LBG FFGF3011LBH FFGF3011RSA FFGF3011RSB FFGF3011RSC FFGF3013LBA FFGF3013LBB FFGF3013LBC FFGF3013LBD FFGF3015LBA FFGF3015LBB FFGF3015LBC FFGF3015LBD FFGF3015LBE FFGF3015LBF FFGF3015LBG FFGF3015LMA FFGF3015LMB FFGF3015LMC FFGF3015LMD FFGF3015LME FFGF3015LMF FFGF3015LMG FFGF3016TMA FFGF3017LBA FFGF3017LBB FFGF3017LBC FFGF3017LBD FFGF3017LBE FFGF3017LBF FFGF3017LBG FFGF3017LBH FFGF3017LSA FFGF3017LSB FFGF3017LSC FFGF3017LSD FFGF3017LSE FFGF3017LSG FFGF3019LBA FFGF3019LBB FFGF3019LBC FFGF3019LBD FFGF3019LBE FFGF3021LBA FFGF3021LBB FFGF3021LBC FFGF3023LBA FFGF3023LBB FFGF3023LBC FFGF3023LBD FFGF3023LBE FFGF3023LBF FFGF3023LBG FFGF3023LMA FFGF3023LMB FFGF3023LMC FFGF3023LMD FFGF3023LME FFGF3023LMF FFGF3023LMG FFGF3023LSA FFGF3023LSC FFGF3023LSD FFGF3023LSE FFGF3023LSF FFGF3023LSG FFGF3023LSH FFGF3027LBA FFGF3027LBB FFGS3025LBA FFGS3025LBB FFGS3025LBC FFGS3025LBD FFGS3025LBE FFGS3025PBA FFGS3025PBB FFGS3025PBC FFGS3025PBE FFGS3025PBF FFGS3025PBG FFGS3025PBH FFGS3025PBJ FFLF3015LMA LFEF3011LBA LFEF3011LBB LFEF3011LBC LFEF3011LBD LFEF3016NBA LFEF3016NBB LFEF3017LBA LFEF3017LBB LFEF3017LBC LFEF3017LBD LFEF3017LMA LFEF3017LMB LFEF3017LMC LFEF3017LMD LFEF3019MBA LFEF3019MBB LFEF3019MBC LFEF3019MBD LFEF3019MBE LFEF3019MBF LFGF3014LBA LFGF3014LBB LFGF3014LBC LFGF3019NBA LFGF3020MBA LFGF3027LBA LFGF3027LBB LFGF3027LWA
Compare Lowest Prices
See deals more Stove Door Handle 316545300 product details, item conditions, shipping options, exchange, return and refund policy, and check the latest prices on eBay HERE!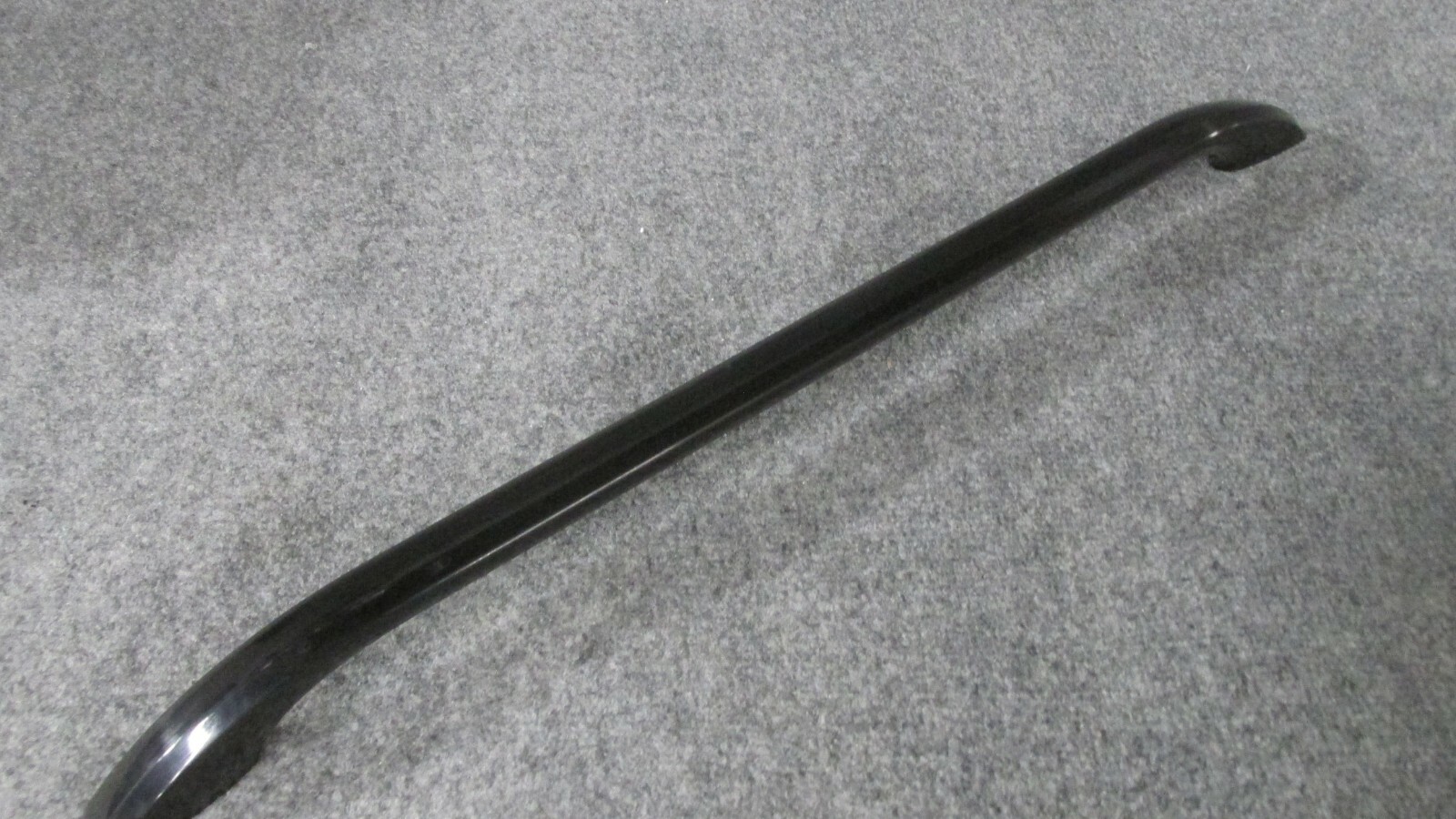 More Information
Contact Us: Besides the Frigidaire stove range door handle 316545300, if you need any help with finding the correct part for your appliance model or have any message, please write your messaFrigidaire in the comment section down below. We will search for the part and respond to you ASAP. Thank you.