Appliance Part Replacement! Frigidaire Oven Range Stove Door Handle Assembly 316270201 replacement parts. Fits FGFL67HSC FGFB68CSD FGF382HSC CFGFL79GSA FGF365DSA CGLGF386GSA GLGFS66ASD FEF364FSC models and more. Buy Here on eBay!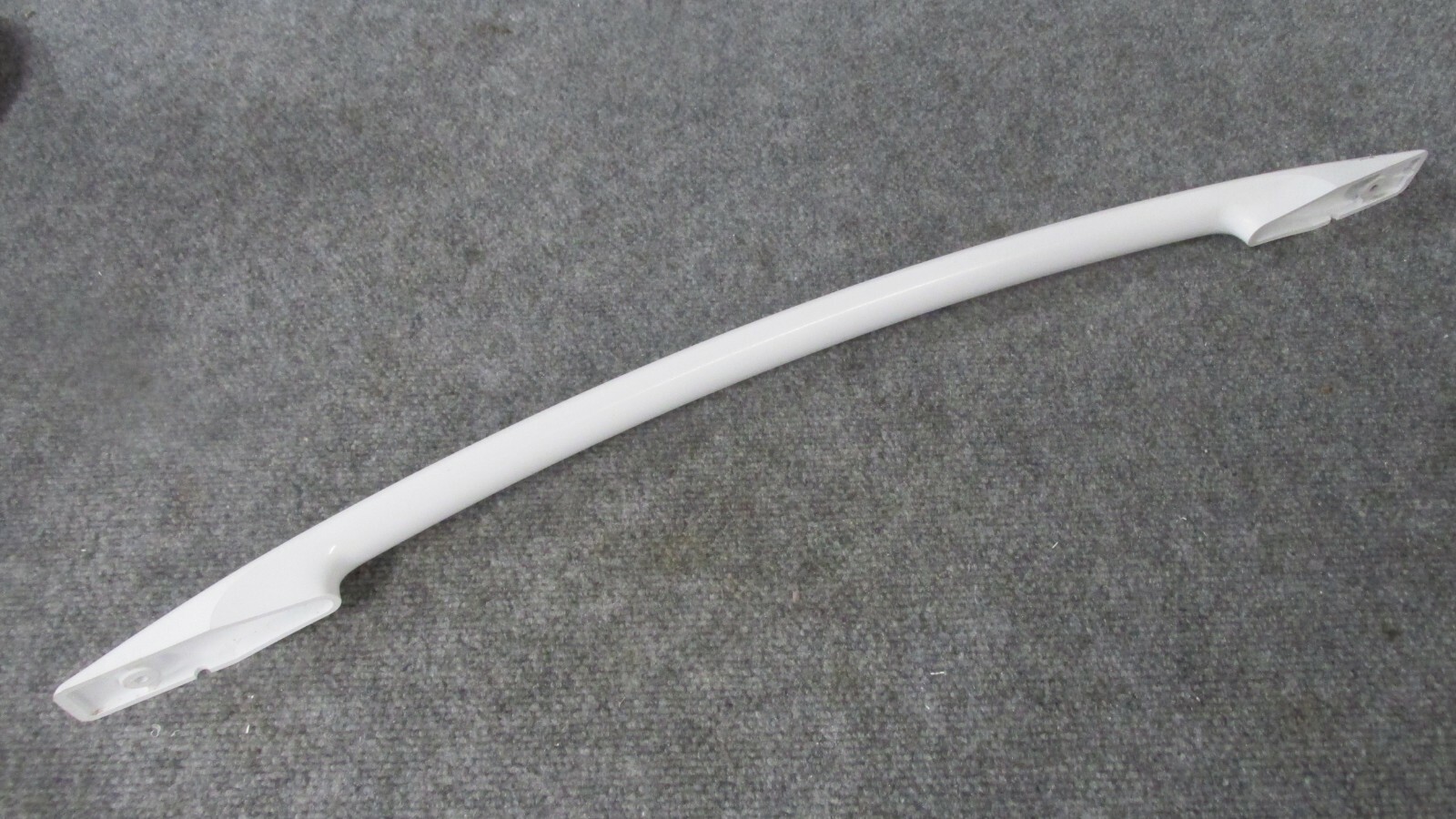 Frigidaire Range Oven Stove Door Handle 316270201
Product: 316270201 KENMORE FRIGIDAIRE RANGE OVEN DOOR HANDLE
Item Location: Belding, Michigan, United States
Ship To: United States and many other countries
Policy: 30 day returns. Buyer pays for return shipping
Condition: Used
Price: US $40.00
View more details and Check Price on eBay Here! or Get the Lowest Price Below.
Fits Frigidaire Oven Models:
Find the correct item. This Stove Cooking Door Handle 316270201 assembly part fits the following Frigidaire models. Use Ctrl-F to find your appliance model listed below.
BFEF320ES1 BFEF320ES2 BFEF323ES1 BFEF323ES2 BFEF323ES3 BFEF374ES1 BFEF374ES2 BFEF374ES3 BFEF374ES4 BFES368ES1 BFES368ES2 BFES368ES3 BFES368ES4 BFES368ES5 BFES368ES6 CFCS366ES1 CFCS366ES2 CFCS366ES3 CFEB30S5DS2 CFEB30S5DS4 CFEB30S5DS6 CFEB30S5DS7 CFEB30S5DS8 CFEF325GSA CFEF355FSA CFEF355FSB CFEF355FSC CFEF355FSD CFEF355FSE CFEF357GS1 CFEF357GS2 CFEF357GS3 CFEF358ES1 CFEF358ES2 CFEF358ES3 CFEF358ES4 CFEF364HSA CFEF364HSB CFEF364HSC CFEF364HSD CFEF364HSE CFEF366GSA CFEF366GSB CFEF366GSD CFEF366GSE CFEF370GS1 CFEF370GS2 CFEF372ES1 CFEF372ES2 CFEF372ES3 CFEF372ES4 CFEF372ES5 CFEF372ES6 CFEF376GSA CFEF376GSB CFEF376GSC CFEF376GSD CFEF376GSE CFES355ES1 CFES355ES2 CFES355ES3 CFES355ES4 CFES355ES5 CFES355ES6 CFES365ES1 CFES365ES2 CFES365ES3 CFES365ES4 CFES365ES6 CFES366FB2 CFES366FS1 CFES366FS2 CFES367DS3 CFGF337ESC CFGF337ESD CFGF337ESE CFGF337GSA CFGF337GSB CFGF337GSD CFGF337GSE CFGF337GSF CFGF366DSB CFGF366DSD CFGF366DSF CFGF366FSA CFGF366FSB CFGF366FSC CFGF366FSD CFGF366FSE CFGF368GSA CFGF368GSB CFGF368GSC CFGF368GSD CFGF368GSE CFGF368GSF CFGF368GSG CFGFL79GSA CFGFL79GSD CFGFL87GSA CFGS365EB1 CFGS365EB2 CFGS365ES1 CFGS365ES2 CFGS365ES3 CFGS365ES5 CGCS389ES1 CGCS389ES2 CGEB30S9DS2 CGEB30S9DS3 CGLEF379DSE CGLEF379DSF CGLEF379DSG CGLEF379DSH CGLEF379DSJ CGLEF379DSK CGLEF384DS2 CGLEF384DS3 CGLEFM97DSB CGLEFM97DSD CGLEFM97DSF CGLEFM97DSJ CGLEFM97DSK CGLES385EB2 CGLES385ES1 CGLES385ES2 CGLES389ES1 CGLES389ES2 CGLES389ES3 CGLES389ES4 CGLES389ES5 CGLGF382DSF CGLGF382DSG CGLGF386GSA CGLGF386GSC CGLGF386GSD CGLGF388DSC CGLGF388DSF CGLGF388DSG CGLGF389GSA CGLGF389GSB CGLGF389GSC CGLGF389GSD DGES388DS3 FCS366EBA FCS366ESB FCS366ESC FEB30S5DBA FEB30S5DSA FEB30S5DSB FEB30S5DSD FEB30S5DSF FEB30S5DSG FEB30S5DSH FEB30S6DSA FEB30S6DSB FEB30S6DSD FEB30T5DSA FEB30T5DSB FEB30T5DSC FEB30T5DSD FEB30T5DSF FEB30T5DSG FEB30T6DSA FEB30T6DSB FEB30T6DSC FEB30T6DSD FED300ASD FED300DSA FED300DSB FED300ESA FED300ESB FED300ESC FED300ESD FED300ESE FED355ASF FED355DSA FED355DSB FED355ESA FED355ESB FED355ESC FED355ESD FED355ESE FED355ESF FED365ESA FED365ESB FED365ESC FED365ESD FED365ESE FED365ESF FED367ASF FED367DSA FED367DSB FEF329DSA FEF329DSB FEF329DSC FEF329ESB FEF329ESC FEF329ESD FEF339ESA FEF339ESB FEF339ESC FEF339FSA FEF339FSB FEF339FSC FEF339FSD FEF339FSE FEF355ASA FEF355ASB FEF355ASC FEF355ASD FEF355ASE FEF355ASF FEF355ASG FEF355ASH FEF355ASJ FEF355ASK FEF355DBA FEF355DBB FEF355DQA FEF355DQB FEF355DSA FEF355DSB FEF355DSC FEF355DSD FEF355DSE FEF355ESA FEF355ESB FEF355ESC FEF356GBB FEF356GQB FEF356GSA FEF356GSB FEF357ASA FEF357ASB FEF357BSA FEF357BSB FEF357BSC FEF357BSD FEF357BSE FEF357BSF FEF362MXESA FEF362MXESB FEF362MXESC FEF362MXESD FEF364DSA FEF364DSB FEF364DSD FEF364DSE FEF364DWD FEF364DWE FEF364FSA FEF364FSB FEF364FSC FEF366ASA FEF366ASB FEF366ASC FEF366ASD FEF366ASE FEF366ASF FEF366ASG FEF366ASH FEF366ASJ FEF366ASK FEF366CSA FEF366CSB FEF366CSC FEF366CSD FEF366CSE FEF366CSF FEF366CSG FEF366DSA FEF366DSB FEF366DSE FEF366DSF FEF366DSH FEF366EBH FEF366ESA FEF366ESB FEF366ESC FEF366ESD FEF366ESE FEF366ESF FEF366ESJ FEF366ESK FEF366ESM FEF366ESN FEF366XESA FEF366XESB FEF368GSA FEF368GSB FEF368GSC FEF368GSD FEF369HSA FEF369HSB FEF369HSC FEF369HSD FEF375ESA FEF375ESB FEF375ESC FEF375FSA FEF375FSB FEF375FSC FEF375XESA FEF376ASA FEF376ASB FEF376ASC FEF376ASE FEF376ASF FEF376ASG FEF376ASH FEF376ASJ FEF376ASK FEF376ASL FEFB68CSA FEFB68CSB FEFB68CSC FEFB68CSD FEFB78DBJ FEFB78DQJ FEFB78DSA FEFB78DSB FEFB78DSD FEFB78DSF FEFB78DSG FEFB78DSH FEFB78DSJ FEFB78DSK FEFB78DSL FEFB79GBB FEFB79GSA FEFB79GSB FEFBM8ESA FEFL58ESA FEFL58GSA FEFL58GSB FEFL58GSC FEFL63FSA FEFL63FSB FEFL63HSA FEFL63HSB FEFL63HSC FEFL63HSD FEFL63HSE FEFL63HSF FEFL64DSA FEFL64DSB FEFL64DSC FEFL64DSF FEFL64DSG FEFL64FSA FEFL64FSB FEFL64FSC FEFL64FSD FEFL69HSA FEFL77ASE FEFL78CSA FEFL78CSB FEFL78CSC FEFL78CSD FEFL79DSA FEFL79DSB FEFL79DSD FEFL79DSF FEFL79DSG FEFL79DSH FEFL79DSJ FEFL79DSK FEFL79DSL FEFL79GSA FEFL79HSA FEFL79HSB FEFL79JSA FEFL79JSB FEFL88ASA FEFL88ASB FEFL88ASC FEFLM600DSA FEFLM605DSD FEFLM66ESA FEFLM66ESB FEFLM66ESC FEFS66DSA FEFS66DSB FEFS66DSC FEFS66DSD FEFS66DSF FEFS66DSG FEFS66DSH FEFS66DSJ FES300ASD FES300ASF FES300DSA FES300DSB FES300ESA FES300ESB FES300ESC FES300ESD FES355ASA FES355ASF FES355ASG FES355ASH FES355DSA FES355DSB FES355ESA FES355ESB FES355ESC FES355ESD FES355ESE FES355ESF FES365ESB FES365ESC FES365ESD FES365ESE FES366EBB FES366EQB FES366ESA FES366ESB FES366ESC FES367ABG FES367AQG FES367ASF FES367ASG FES367ASH FES367DSA FES367DSC FES368DSA FES368DSB FES368DSC FGF337ASA FGF337ASB FGF337ASC FGF337ASD FGF337ASE FGF337ASF FGF337ASH FGF337ASJ FGF337ESA FGF337ESC FGF337ESD FGF337GBG FGF337GSA FGF337GSB FGF337GSC FGF337GSD FGF337GSE FGF337GSF FGF337GSG FGF345GSA FGF345GSB FGF345GSC FGF345GSD FGF348KSA FGF348KSB FGF348KSC FGF348KSD FGF348KSE FGF348KSF FGF348KSG FGF348KSH FGF348KSJ FGF348KSK FGF355ASA FGF355ASB FGF355ASC FGF355ASD FGF355ASE FGF355ASG FGF355ASH FGF363MXASA FGF363MXASB FGF363MXASE FGF364KSA FGF365ASA FGF365DSA FGF365DSC FGF366ASA FGF366ASB FGF366ASD FGF366ASE FGF366CSB FGF366CSC FGF366CSD FGF366CSE FGF366CSF FGF366DSA FGF366DSB FGF366DSD FGF366ESA FGF366ESB FGF366ESC FGF366ESE FGF366ESF FGF366ESG FGF366ESH FGF368GSA FGF368GSB FGF368GSC FGF368GSD FGF368GSE FGF368GSF FGF368GSG FGF368GSH FGF368GSJ FGF375ESA FGF375ESB FGF375ESC FGF375FSB FGF375FSC FGF375FSD FGF382HSA FGF382HSB FGF382HSC FGF382HSD FGF382HSE FGFB66ASA FGFB66ASB FGFB66ASC FGFB66ASD FGFB68CBB FGFB68CQB FGFB68CSA FGFB68CSB FGFB68CSD FGFB68CSE FGFB75DSA FGFB75DSB FGFB75DSC FGFB75DSE FGFB75DSF FGFB75DSG FGFB79GBE FGFB79GSA FGFB79GSB FGFB79GSC FGFB79GSD FGFB79GSE FGFB79GSF FGFB82DSA FGFB86DSA FGFB86DSB FGFB86DSC FGFL66ASA FGFL66ASB FGFL66ASC FGFL66ASD FGFL67DSA FGFL67DSB FGFL67DSD FGFL67DSF FGFL67DSG FGFL67DSH FGFL67DSJ FGFL67DSK FGFL67DSL FGFL67HSA FGFL67HSB FGFL67HSC FGFL67HSD FGFL67HSE FGFL67HSF FGFL67HSG FGFL67HSH FGFL67HSJ FGFL77ASB FGFL77ASC FGFL77ASD FGFL77ASE FGFL77ASF FGFL77ASH FGFL77ASJ FGFL79DSA FGFL79DSB FGFL79DSC FGFL79DSE FGFL79DSF FGFL79DSG FGFL79DSH FGFL79GSA FGFL79GSB FGFL79GSC FGFL79GSD FGFL79GSE FGFL79GSF FGFL83DSA FGFL83DSB FGFL83DSE FGFL87DSA FGFL87DSB FGFL87DSC FGFL87DSE FGFL87DSF FGFL87DSG FGFL87GSA FGFL87GSB FGFL87GSC FGFL87GSD FGFL87GSE FGFL87GSF FGFL87GSG FGFL87GSH FGFL88ASA FGFL88ASB FGFS56FSA FGS365EBB FGS365EQB FGS365ESA FGS365ESB FGS365ESC FGS365ESD FGS365ESE FGS365ESF FGS365ESG FGS365ESH FGS365ESI FGS366ESA FGS366ESB FGS366ESC FGS366ESD FGS367DSA FGS367ESA FGS379DSA FGS379ESA FLF345HSA GLCS376ASA GLCS376CSA GLCS378DSA GLCS389ESA GLCS389ESB GLCS389ESC GLEB30M9ESA GLEB30M9ESC GLEB30M9FSD GLEB30S9DSA GLEB30S9DSB GLEB30S9DSD GLEB30T9DSA GLEB30T9DSB GLEB30T9DSC GLEB30T9DSD GLED388CSA GLED388CSB GLED388DSA GLED388DSB GLEF369DSA GLEF369DSB GLEF369DSD GLEF369DSF GLEF369DSG GLEF369DSH GLEF369DSJ GLEF369DSK GLEF376ASA GLEF376ASB GLEF376ASC GLEF376ASD GLEF376ASE GLEF378ASA GLEF378ASB GLEF378ASC GLEF378ASD GLEF378ASE GLEF378ASF GLEF378ASG GLEF378CSA GLEF378CSB GLEF378CSC GLEF378CSD GLEF378CSE GLEF378CSF GLEF379DSA GLEF379DSB GLEF379DSD GLEF379DSF GLEF379DSG GLEF379DSH GLEF379DSJ GLEF379DSK GLEF384GSA GLEF384HSA GLEF384HSB GLEF388GSA GLEF389GSA GLEF389GSB GLEF389HSA GLEF389HSB GLEF389HSC GLEF396ASA GLEF396ASB GLEF396ASC GLEF396ASD GLEF396CSA GLEF396CSB GLEF396CSC GLEF396CSD GLEFM385DSA GLEFM385DSC GLEFM385DSE GLEFM385DSF GLEFM385DSG GLEFM385DSH GLEFM385DSJ GLEFM397DSA GLEFM397DSB GLEFM397DSD GLEFM397DSE GLEFM397DSF GLEFS76ASA GLEFS76ASB GLEFS76ASC GLEFS76ASD GLEFS76ASE GLEFS76ASG GLEFS76ASH GLEFS76ASJ GLEFS77CSA GLEFS77CSB GLEFS77CSC GLEFS77CSD GLEFS79DSA GLEFS79DSB GLEFS79DSC GLEFS79DSD GLEFS79DSF GLEFS79DSH GLEFS79DSJ GLEFS79DSK GLEFS79DSL GLES388CSA GLES388CSB GLES388DSA GLES388DSB GLES389ESA GLES389ESB GLES389ESC GLES389ESD GLES389ESE GLGF366ASA GLGF366ASB GLGF366ASC GLGF366ASD GLGF376DBF GLGF376DQF GLGF376DSA GLGF376DSB GLGF376DSC GLGF376DSE GLGF376DSF GLGF376DSG GLGF376DSH GLGF376DSJ GLGF376DSK GLGF376DSM GLGF376DSN GLGF376DSR GLGF377ASA GLGF377ASC GLGF377ASD GLGF377ASE GLGF377ASF GLGF377ASG GLGF377CSA GLGF377CSB GLGF377CSD GLGF377CSE GLGF382DSA GLGF382DSB GLGF382DSC GLGF382DSE GLGF382DSF GLGF386DSA GLGF386DSB GLGF386DSC GLGF386DSE GLGF386DSF GLGF386DSG GLGF386DSH GLGF386DSJ GLGF386DSK GLGF386DSM GLGF388ASA GLGF388ASB GLGF388ASC GLGF388ASD GLGF388ASE GLGF388CSA GLGF388CSB GLGF388CSD GLGF388DSA GLGF388DSB GLGF388DSC GLGF388DSE GLGF388DSF GLGF388DSG GLGF389GSA GLGF389GSB GLGF389GSC GLGF389GSD GLGF389GSE GLGF389GSF GLGF389GSG GLGFS66ASA GLGFS66ASB GLGFS66ASC GLGFS66ASD GLGFS66ASE GLGFS66CSA GLGFS66CSB GLGFS66CSC GLGFS75DSA GLGFS75DSB GLGFS75DSD GLGFS75DSF GLGFS75DSG GLGFS75DSH GLGFS75DSJ GLGFS75DSK GLGFS86DSA GLGFS86DSB GLGFS86DSC GLGFS86DSE GLGFS86DSF GLGS389ESA GLGS389ESB GLGS389ESC GSE3WZBSA GSE3WZBSB GSE3WZCSA GSE3WZCSB GSE3WZCSC GSE3WZCSD GSE3WZCSE GSG3PZBSA GSG3PZBSB GSG3PZBSC GSG3PZCSA GSG3PZCSB GSG3PZCSD GSG3PZCSE GSG3PZCSF MFF3015RWC MFF312HSC NGSE3CSASA NGSE3CSASB NGSE3CSASC NGSE3WZABE NGSE3WZAQE NGSE3WZASA NGSE3WZASC NGSE3WZASD NGSE3WZASE NGSG3PMASA NGSG3PZASA NGSG3PZASC NGSG3PZASD NGSG3PZASE PFEF373ES1 PFEF373ES2 PFEF373ES3 PFEF374ES2 PFEF374ES3 PFEF374ES4 PFEF374ES5 PFEF375CS3 PGLEF365ES2 PGLEF365ES3 PGLEF365ES4 PGLEF375ES1 PGLEF375ES2 PGLEF375ES3 PGLEF375ES4 PGLEF375ES5 PGLEF375ES6 PGLEF384ES1 PGLEF384ES2 PGLEF384ES3 PGLEF385CS2 PGLEF385CS3 PGLEF385CS4 PGLEF385ES1 PGLEF385ES2 PGLEF385ES3 PGLEF385ES4 PGLEF385ES5 PGLEF385ES6 PGLEF387CS4 PGLEF387CS5 PGLEF388CS4 PGLEF388CS5 PGLEF388ES1 PGLEF388ES2 PGLEF388ES3 PGLEF388ES4 PGLEF388ES5 PGLEF388ES6
Compare Lowest Prices
Read more Oven Door Handle 316270201 product details, item conditions (new, used, or refurbished), shipping information, exchange, return & customer satisfaction policy, and check the latest prices on eBay HERE!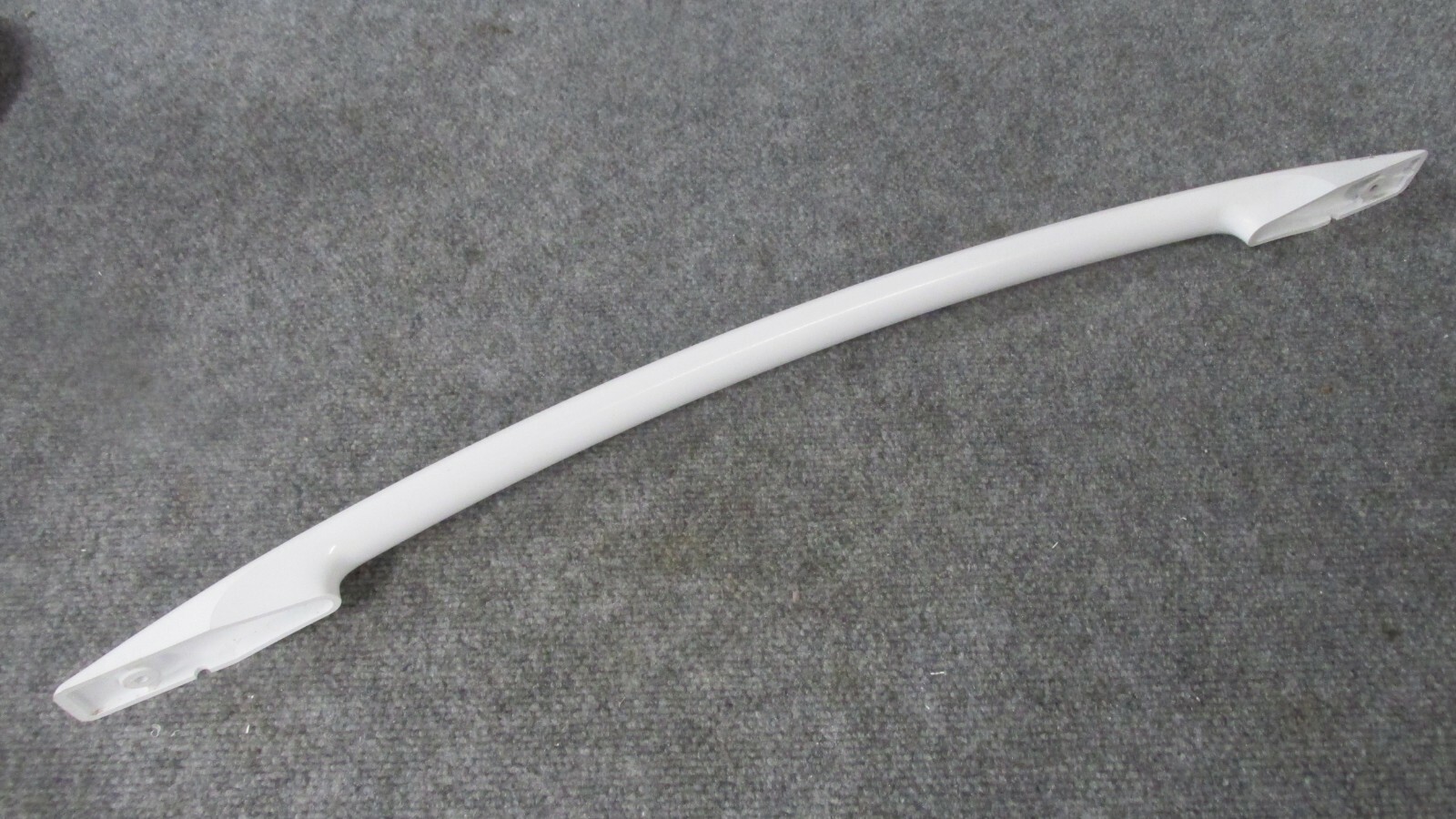 More Information
Need Help? As well as the Frigidaire stove range cooking door handle 316270201, if you need any help with finding the right part for your appliance model, please write your messaFrigidaire at the comment section below. We will search for the part and get back to you very soon. Thank you very much.