Best Deals Genuine Samsung Fridge Parts DA94-02275P Circuit Board. Replaces PS11775909 EAP11775909 AP6042047 RF24FSEDBSR/AA-21 RF24FSEDBSR/AA-17 RF24FSEDBSR/AA-25 RF24FSEDBSR/AA-26  4-door refrigerator models and others. Order Now.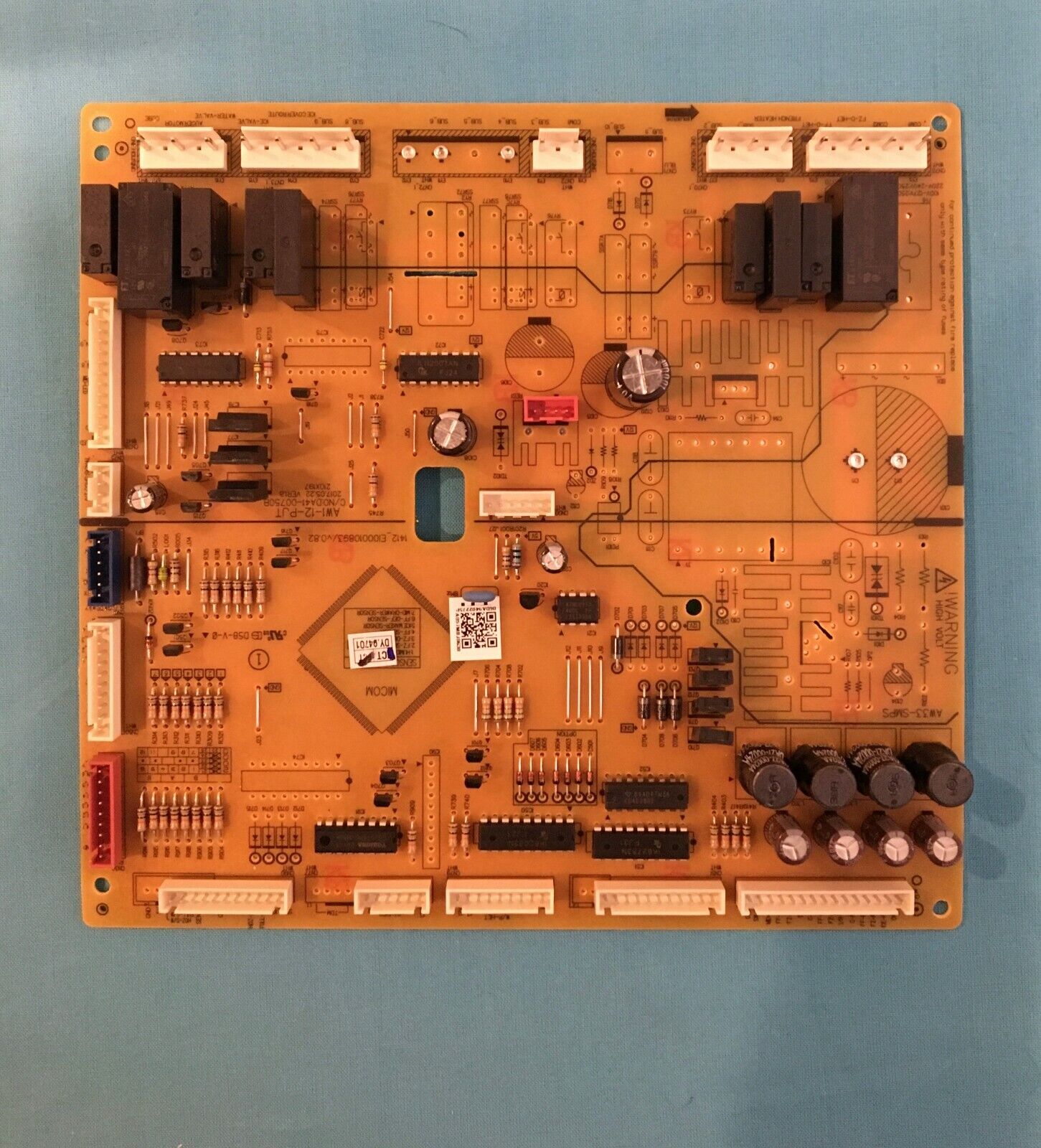 Genuine Samsung DA94-02275P Refrigerator Power Control Board
Item: A/S ASSY-ICE;DA94-02275P,CD,120_Part Number: DA82-02668A
Part No: DA94-02275P
Replacement Part No: PS11775909 AP6042047 EAP11775909
Fits Brands: Samsung
Type: Refrigerator Main Control Board Replacement Parts, Refrigerator control board assembly
Item Location: Belton, Missouri, United States
Ship To: United States
Return Policy: Seller does not accept returns
Item Condition: New
Item Price: US $165.55
Read more item details and Compare the Lowest Prices Below.
==> Click Here to Compare Prices on eBay TODAY! <==
Fits Refrigerator Models:
Check the right appliance product. This Samsung Refrigerator Circuit Board DA94-02275P is suitable for the following models. Hit Ctrl-F to search your specific model following.
RF24FSEDBSR/AA-26 RF24FSEDBSR/AA-18 RF24FSEDBSR/AA-21 RF24FSEDBSR/AA-24 RF24FSEDBSR/AA-23 RF24FSEDBSR/AA-20 RF24FSEDBSR/AA-17 RF24FSEDBSR/AA-25 RF24FSEDBSR/AA-16 RF24FSEDBSR/AA-19 RF24FSEDBSR/AA-22
Compare Best Deals
Get the Best Price! View features more DA94-02275P product description, item conditions, shipping options, parts warranty, and other information. There are a number of sellers promoting this new part on the market. You can view the prices below.
==> Click Here to Compare the Latest Prices Today! <==
More Appliance Information
In the market online, there are many sellers promoting a variety of appliance parts, like Dishwasher Pump Gasket Replacement, Viking Dishwasher Control Board Replacement, Control Board for GE Range, and Dishwasher Motor And Impeller Assembly, also including the Samsung DA94-02275P Refrigerator Circuit Board.
For other top home appliance brands, for example, Hotpoint, you can find its products, accessories, and services on its website.
Top Samsung Fridge Circuit Board Replacement Parts:
Contact Us! If you can not find the right part for your specific appliance model, please do not hesitate to contact us at any time. We will search for the part and respond to you as soon as possible. Fix it and save your money now!