Check Price Appliance Parts Crosley Refrigerator Freezer Fridge Door Handle Assembly 5304492128. Suits for CRT185LB4 CRT185ILB1 CRTE217AS3 CRT216HLB6 CRT185HLB4 CRTE217AS2 CRT18CDMB1 CRTE217IAB0 models and more. Check out today!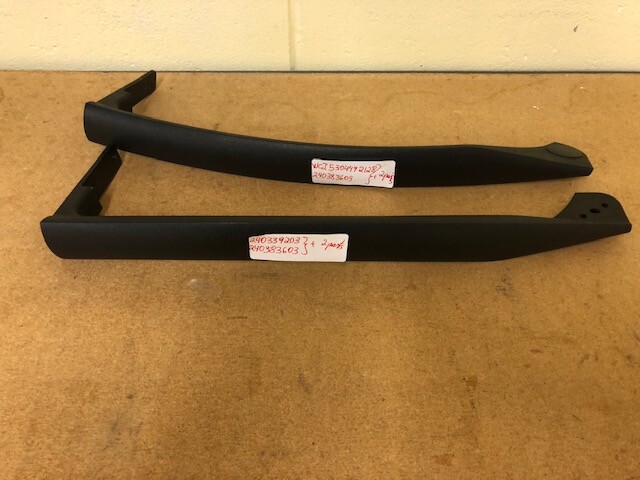 Crosley Refrigerator Freezer Fridge Door Handle 5304492128
Product: FRIGIDAIRE 5304492128 BLACK DOOR HANDLE SET
Item Location: Orlando, Florida, United States
Ship To: United States
Policy: Seller does not accept returns
Condition: Used
Price: US $30.00
See more details and Buy Now on eBay Here! or Compare Best Prices Below.
Fits Crosley Fridge Models:
This Freezer Door Handle 5304492128 part fits the following Crosley models. Use Ctrl-F to find your appliance model below.
CRT184SBMM0 CRT185HLB0 CRT185HLB1 CRT185HLB2 CRT185HLB3 CRT185HLB4 CRT185HLB6 CRT185HLB7 CRT185ILB1 CRT185ILB2 CRT185ILB3 CRT185ILB4 CRT185ILB5 CRT185ILB7 CRT185ILB8 CRT185ILB9 CRT185LB0 CRT185LB1 CRT185LB2 CRT185LB3 CRT185LB4 CRT185LB5 CRT185LB7 CRT185LB8 CRT185LB9 CRT188HLB0 CRT188HLB1 CRT188HLB3 CRT188HLB4 CRT188HLB7 CRT18CDMB0 CRT18CDMB1 CRT216HLB0 CRT216HLB1 CRT216HLB2 CRT216HLB4 CRT216HLB6 CRT216HLB7 CRTE217AB0 CRTE217AB1 CRTE217AB2 CRTE217AB3 CRTE217AS0 CRTE217AS1 CRTE217AS2 CRTE217AS3 CRTE217IAB0 CRTE217IAB1 CRTE217IAB2 CRTE217IAS0 CRTE217IAS1 CRTE217IAS2
Compare Lowest Prices
View features more Fridge Door Handle 5304492128 product details, item conditions, shipping information, return & refund policy, and get the best on eBay HERE!

In addition to the refrigerator door handle 5304492128, if you have any problem with finding the right part for your appliance model, please write a message at the comment box below. We will search the part and get back to you soon. Thank you very much.