Buy low price Frigidaire Refrigerator Freezer Fridge Door Handle Assembly 242059104. Compatible with FFHS2322MBA LFUS2613LE2 FFUS2613LM1 FFSS2314QE4A FFHS2311LB7 BFHS2611LM0 FFHS2622MH6 FFHS2622MM1 models and more. Save Today!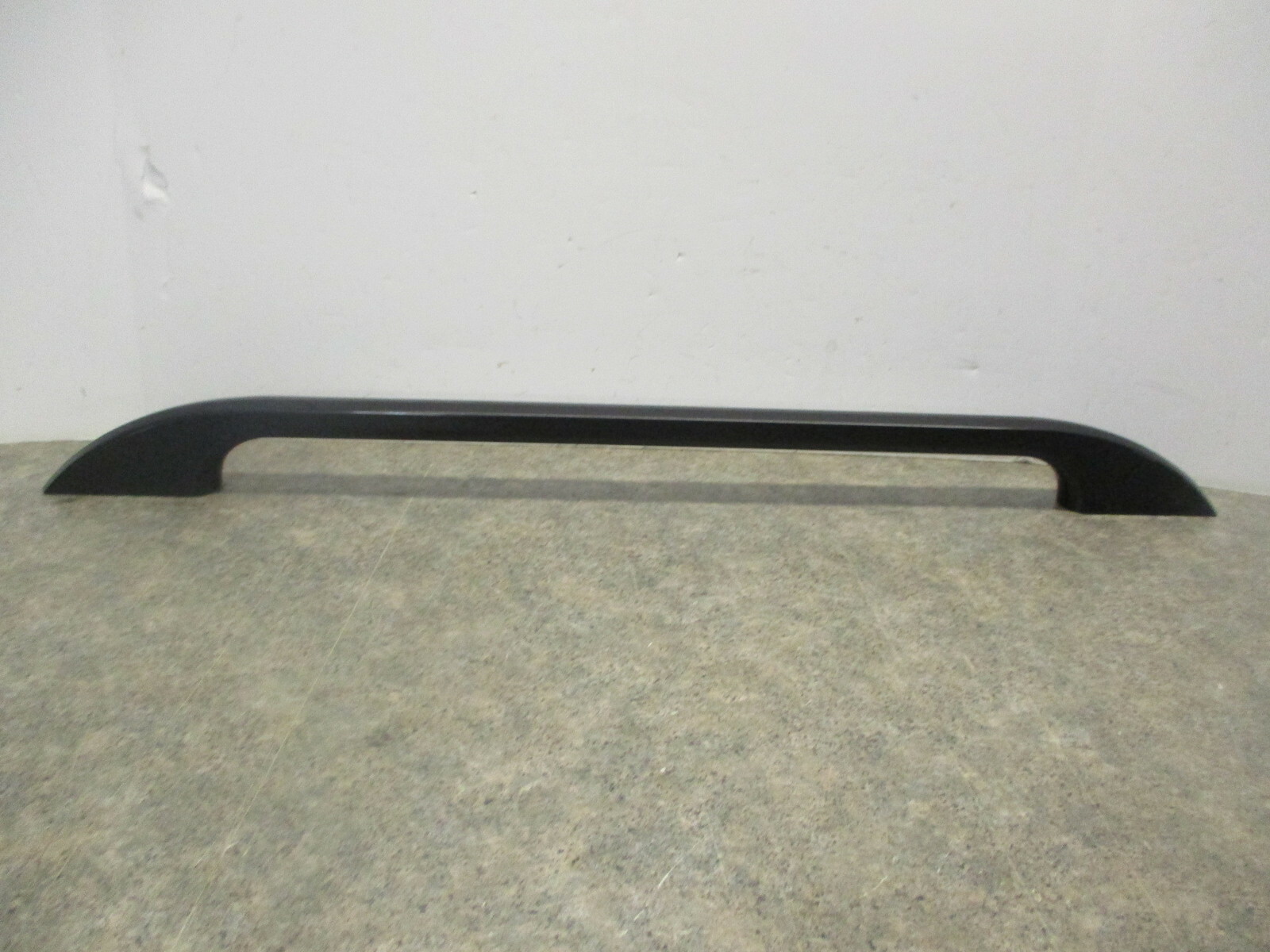 Frigidaire Refrigerator Freezer Fridge Door Handle 242059104
Product: FRIGIDAIRE REFRIGERATOR DOOR HANDLE PART # 242059104
Type: Freezer Door Handle
Item Location: Bowling Green, Missouri, United States
Ship To: United States
Policy: 30 day returns. Buyer pays for return shipping
Condition: Used
Price: US $23.00
Read more details and Buy Now on eBay Here! or Get Best Price Below.
Fits Frigidaire Refrigerator Models:
The Freezer Door Handle 242059104 assembly part fits the following Frigidaire models. Use Ctrl-F to find your specific model below.
BFHS2611LM0 BFHS2611LM1 BFHS2611LM2 FFEX2315QE0 FFEX2315QE1 FFEX2315QM0 FFEX2315QM1 FFHS2311LB0 FFHS2311LB1 FFHS2311LB2 FFHS2311LB3 FFHS2311LB6 FFHS2311LB7 FFHS2311LB8 FFHS2311LB9 FFHS2311LBA FFHS2311LBB FFHS2311LBC FFHS2311LBD FFHS2311LBE FFHS2311LBFA FFHS2311LBKA FFHS2311LBLA FFHS2311LBMA FFHS2311LBNA FFHS2311LBPA FFHS2311LBQA FFHS2311LBRA FFHS2311LBSA FFHS2313LE0 FFHS2313LE1 FFHS2313LE3 FFHS2313LE4 FFHS2313LE5 FFHS2313LE6 FFHS2313LE7 FFHS2313LE8 FFHS2313LE9 FFHS2313LEB FFHS2313LEC FFHS2313LM0 FFHS2313LM1 FFHS2313LM3 FFHS2313LM4 FFHS2313LM5 FFHS2313LM6 FFHS2313LM7 FFHS2313LM8 FFHS2313LM9 FFHS2313LMA FFHS2313LMB FFHS2313LMC FFHS2313LMD FFHS2313LME FFHS2322MB0 FFHS2322MB1 FFHS2322MB2 FFHS2322MB4 FFHS2322MB5 FFHS2322MB7 FFHS2322MB8 FFHS2322MB9 FFHS2322MBA FFHS2322MBB FFHS2322MBC FFHS2322MBD FFHS2322MBE FFHS2322MBFA FFHS2322MBGA FFHS2322MBHA FFHS2322MBJA FFHS2322MBKA FFHS2322MBLA FFHS2322MBMA FFHS2322MM0 FFHS2322MM1 FFHS2322MM2 FFHS2322MM3 FFHS2322MM4 FFHS2611LB0 FFHS2611LB1 FFHS2611LB2 FFHS2611LB4 FFHS2611LB5 FFHS2611LB6 FFHS2611LB7 FFHS2611LB8 FFHS2611LB9 FFHS2611LBA FFHS2611LBB FFHS2611LBC FFHS2611LBD FFHS2611LBE FFHS2611LBF FFHS2611LBG FFHS2611LBH FFHS2611LBJ FFHS2611LBK FFHS2611LBLA FFHS2611LBMA FFHS2611LBNA FFHS2611LBPA FFHS2611LBRA FFHS2611LS0 FFHS2611LS1 FFHS2611LS2 FFHS2611LW7 FFHS2622MB0 FFHS2622MB1 FFHS2622MB2 FFHS2622MB3 FFHS2622MB4 FFHS2622MB5 FFHS2622MB7 FFHS2622MB8 FFHS2622MB9 FFHS2622MBA FFHS2622MBB FFHS2622MBC FFHS2622MBD FFHS2622MBE FFHS2622MBF FFHS2622MBG FFHS2622MBH FFHS2622MBJ FFHS2622MBL FFHS2622MBMA FFHS2622MBNA FFHS2622MBPA FFHS2622MBQA FFHS2622MH0 FFHS2622MH1 FFHS2622MH2 FFHS2622MH3 FFHS2622MH5 FFHS2622MH6 FFHS2622MH8 FFHS2622MH9 FFHS2622MHA FFHS2622MHB FFHS2622MHE FFHS2622MHF FFHS2622MHH FFHS2622MM0 FFHS2622MM1 FFHS2622MM2 FFHS2622MM3 FFHS2622MM5 FFHS2622MM6 FFHS2622MM7 FFHS2622MM8 FFHS2622MM9 FFHS2622MMA FFHS2622MMB FFHS2622MMD FFHS2622MME FFHS2622MMF FFHS2622MMH FFHS2624LE0 FFHS2624LM0 FFHS2626LE0 FFSC2315LE0 FFSC2323LE1 FFSC2323LE2 FFSC2323LE3 FFSC2323LE4 FFSC2323LE5 FFSC2323LE6 FFSC2323LE9 FFSC2323LEA FFSC2323LEBA FFSC2323LECA FFSC2323LPCA FFSS2314QE0 FFSS2314QE1 FFSS2314QE2A FFSS2314QE4A FFSS2314QE5A FFSS2314QE6A FFSS2314QE7A FFSS2314QE8A FFSS2314QE9A FFSS2314QEAA FFSS2314QEBA FFSS2614QE0 FFSS2614QE1A FFSS2614QE3A FFSS2614QE4A FFSS2614QE5A FFSS2614QE6A FFSS2622NB0 FFSS2622NB2 FFSS2622NB3 FFSS2622NB4 FFSS2622NB5 FFUS2613LE0 FFUS2613LE1 FFUS2613LE2 FFUS2613LE3 FFUS2613LE4 FFUS2613LE5 FFUS2613LE6 FFUS2613LM0 FFUS2613LM1 FFUS2613LM2 FFUS2613LM3 FFUS2613LM4 FFUS2613LM5 FFUS2613LM6 LFUS2613LE0 LFUS2613LE1 LFUS2613LE2 LFUS2613LE3 LFUS2613LM0 LFUS2613LM1 LFUS2613LM2 LFUS2613LM3
Compare Lowest Prices
Get more Freezer Door Handle 242059104 product description, item conditions, shipping information, return & refund policy, and check latest prices on eBay HERE!

If you can not find the correct part for your specific appliance model, please write your message at the comment box below. We will find the part and get back to you soon. Thank you very much.