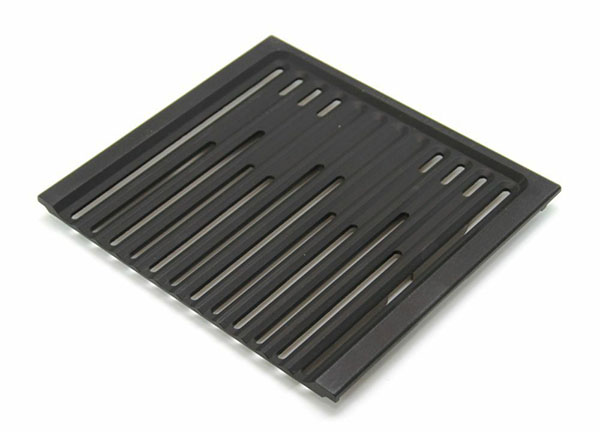 Jenn-Air Range Oven Cooktop Burner Grate WP7518P118-60
Product: 7518P118-60 Whirlpool Stove Oven Range Burner Grate OEM 7518P118-60
Part Number: WP7518P118-60
Replaces Parts: 1544553 74006513 7518P118-60 AP6011398 PS11744594 EAP11744594
Fits Brands: Jenn-Air
Item Location: Chicago, Illinois, United States
Return Policy: Free 30 day returns
Condition: New
Price: US $164.99 Check Latest Price on eBay
Fits Type:
Range 30″ Electric Built-in Downdraft Cooktop, 30″ Modular Electric Downdraft Cooktop, 30″ Slide-in Electric Range, 45″ Electric Built-In Downdraft Cooktop, 45″ Electric Downdraft Cooktop, Downdraft Electric Range, Electric Counter Unit, Jenn-air Cooking, and Slide-In Downdraft Electric Range
Fits Oven Models:
This oven cartridge burner grate WP7518P118-60 product fits the following Jenn-Air range models. Use Ctrl+F to find your appliance model below.
JED8130ADB JED8130ADB15 JED8130ADB16 JED8130ADB17 JED8130ADW JED8130ADW15 JED8130ADW16 JED8230ADB JED8230ADB14 JED8230ADB15 JED8230ADB16 JED8230ADS JED8230ADS14 JED8230ADS15 JED8230ADS16 JED8230ADW JED8230ADW14 JED8230ADW15 JED8345ADB JED8345ADB14 JED8345ADB15 JED8345ADB16 JED8345ADW JED8345ADW14 JED8345ADW15
JES9750AAB JES9750AAS JES9750BAB JES9750BAB17 JES9750BAS JES9750BAS18 JES9750BAW JES9750BAW17 JES9750CAB00 JES9750CAB01 JES9750CAS00 JES9750CAS01 JES9750CAS02 JES9750CAW00 JES9750CAW01 JES9860AAB JES9860AAS JES9860AAW JES9860ACB JES9860ACS JES9860ACW JES9860BAB JES9860BAB18 JES9860BAS JES9860BAS19 JES9860BAW JES9860BAW18 JES9860BCB JES9860BCS JES9860BCW JES9860CAB00 JES9860CAB01 JES9860CAS00 JES9860CAS01 JES9860CAS02 JES9860CAW00 JES9860CAW01 JES9860CCB00 JES9860CCS00 JES9860CCS01 JES9860CCS02 JES9860CCW00 and more.
Compare Lowest Price
View more oven surface burner grate product information, shipping & payment methods, return & warranty services, and Check Price on eBay HERE!