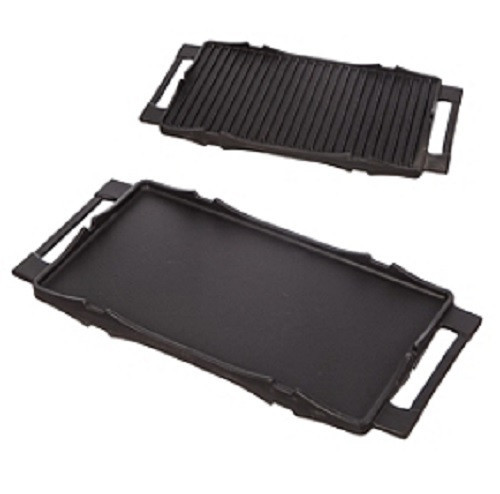 Electrolux Oven Gas Griddle 316534001
Product: NEW Frigidaire Gas Range Reversible Griddle Top Grill Combo w/ Handles 316534001
Replacement Parts: AP4322450 EAP1991930 1380058 318251614 7318251608 318251608 PS1991930 7316534001
Type: Oven Griddle Top
Item Location: Belleville, Illinois, United States
Return Policy: 30-day returns. Buyer pays for return shipping
Condition: New
Price: US $124.99
Fits Electrolux Oven Models:
This Range Grill Element 316534001 part fits the following Electrolux gas range models. Use Ctrl+F to find your appliance model listed below.
CEW30DF6GBC CEW30DF6GBD CEW30DF6GSB CEW30DF6GSC CEW30DF6GSD CEW30DF6GSE CEW30DF6GSG CEW30DF6GSH CEW30DF6GSJ CEW30DF6GSK CEW30DF6GSM CEW30DF6GSN CEW30DF6GWC CEW30DF6GWD CEW30GF6GBB CEW30GF6GBC CEW30GF6GBD CEW30GF6GSB CEW30GF6GSC CEW30GF6GSD CEW30GF6GSE CEW30GF6GSF CEW30GF6GSG CEW30GF6GSH CEW30GF6GSJ CEW30GF6GSK CEW30GF6GSM CEW30GF6GWB CEW30GF6GWC CEW30GF6GWD
EI30DS55JS1 EI30DS55JS2 EI30DS55JS3 EI30DS55JS4 EI30DS55LBA EI30DS55LBB EI30DS55LWA EI30DS55LWB EI30DS5CJS1 EI30DS5CJS2 EI30DS5CJS4 EI30GS55JSA EI30GS55JSB EI30GS55JSC EI30GS55JSD EI30GS55LBA EI30GS55LBB EI30GS55LWA
EI30GS55LWB EI30GS5CJSA EI30GS5CJSB EI30GS5CJSC EI30GS5CJSD EW30DF65GBA EW30DF65GBB EW30DF65GBC EW30DF65GSA EW30DF65GSB EW30DF65GSC EW30DF65GSD EW30DF65GSE EW30DF65GSJ EW30DF65GSK EW30DF65GSM EW30DF65GSN EW30DF65GWA EW30DF65GWB EW30DF65GWC EW30DS65GB1 EW30DS65GB2 EW30DS65GB3 EW30DS65GB4 EW30DS65GB5 EW30DS65GB6 EW30DS65GB7 EW30DS65GS1 EW30DS65GS2 EW30DS65GS5 EW30DS65GS6 EW30DS65GS7 EW30DS65GW1 EW30DS65GW2 EW30DS65GW3 EW30DS65GW4 EW30DS65GW5 EW30DS65GW6 EW30DS65GW7 EW30DS6CGB1 EW30DS6CGB2 EW30DS6CGB3 EW30DS6CGS1 EW30DS6CGS2 EW30DS6CGS4 EW30DS6CGS5 EW30DS6CGS6 EW30DS6CGS7 EW30DS6CGS8 EW30DS6CGW1 EW30DS6CGW2 EW30DS6CGW3 EW30DS75KS1 EW30DS75KS2 EW30DS75KS4 EW30GC55GB1 EW30GC55GB2 EW30GC55GB3 EW30GC55GS1 EW30GC55GS2 EW30GC55GS3 EW30GC55GW1 EW30GC55GW2
EW30GF65GBA EW30GF65GBB EW30GF65GBC EW30GF65GBD EW30GF65GBE EW30GF65GSA EW30GF65GSB EW30GF65GSC EW30GF65GSD EW30GF65GSE EW30GF65GSJ EW30GF65GSK EW30GF65GSM EW30GF65GWA EW30GF65GWB EW30GF65GWC EW30GF65GWD EW30GF65GWE EW30GS65GB1 EW30GS65GB2 EW30GS65GB5 EW30GS65GB6 EW30GS65GB7 EW30GS65GB8 EW30GS65GB9 EW30GS65GBA EW30GS65GS1 EW30GS65GS2 EW30GS65GS3 EW30GS65GS6 EW30GS65GS7 EW30GS65GS9 EW30GS65GSA EW30GS65GSB EW30GS65GSC EW30GS65GW1 EW30GS65GW2 EW30GS65GW5 EW30GS65GW6 EW30GS65GW7 EW30GS65GW8 EW30GS65GW9 EW30GS65GWA EW30GS6CGS1 EW30GS6CGS6 EW30GS6CGS7 EW30GS6CGS8 EW30GS6CGS9 EW30GS6CGSA EW30GS6CGSB EW30GS6CGSC EW30GS75KSA EW30GS75KSB EW30GS75KSC EW30GS75KSD EW3LDF65GBA
EW3LDF65GSA EW3LDF65GSB EW3LDF65GSC EW3LDF65GSD EW3LDF65GSE EW3LDF65GSH EW3LDF65GSJ EW3LDF65GSK EW3LDF65GSN EW3LDF65GWA EW3LGF65GBA EW3LGF65GBB EW3LGF65GBC EW3LGF65GBD EW3LGF65GSA EW3LGF65GSB EW3LGF65GSC EW3LGF65GSD EW3LGF65GSE EW3LGF65GSF EW3LGF65GSH EW3LGF65GSJ EW3LGF65GSK EW3LGF65GSM EW3LGF65GWA EW3LGF65GWB EW3LGF65GWC EW3LGF65GWD
Compare Lowest Price
View more Oven Griddle Pan Top part information, return & warranty policy, and Compare Today Price on eBay HERE!