Find refrigerator meat pan drawer fits GE Hotpoint Americana RCA GSE25ETHB CC GSH22JFPACC GSS22JETJCC GSH25KGRBBB GSS25IFRFWW GSS25VFPDWW HSS25GFPAWW and more.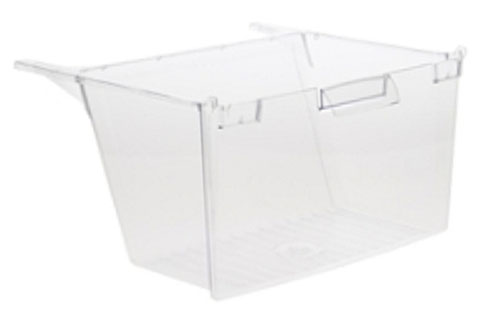 Refrigerator Meat Drawer
Product: Refrigerator Fresh Meat Drawer Pan
Part Number: WR32X10835
Replace Parts: WR32X10131 1812381 AP4981597 PS3487933 EAP3487933
Fits Brands: GE Hotpoint Americana RCA
Fits Refrigerator Models
This refrigerator meat pan product fits the following GE Hotpoint Americana RCA models.
GSH25JGDDCC BSS25GFPHWW BSS25JFTNWW DSS25JFPHCC ESS25XGMBBB GSE22ETHBWW GSE25ESHDSS GSF25JGDSWW GSG22KBPAFWW GSG25MIMDFBB GSH22JFTCBB GSH22JGCEBB GSH22KGPBCC GSH25GGCEWW GSH25UFRFBB GSH25VGPCWW GSL22QGPJBS GSS22IBTFWW GSS22JEMDCC GSS22JETNCC GSS22JFPJWW GSS22QGPBCC GSS22QGPHCC GSS22VFPAWW GSS22WGMBWW GST22IFPACC GST22KGPHWW GST25KGPHBB GSL25JFPBBS GSH22SGRBSS GSH25JFXLBB GSH25KGPAWW GSL25JFRFBS GSS22JERECC GSS25JEMCWW GSS25JEPJWW GSS25JETGWW GSS25JFPJCC GSS25KGPACC GSS25QGMDBB GSS25UFMBWW GSS25VFPDCC GSS25VGMACC PSG22MIMBFBB PSG22MIPDFWW SSS25KFPHWW HSS22GFTJWW HSS22IFPAWW HSS25GFTIBB HST22IFPAWW RSG22IBMBFWW and more.
Compare Lowest Prices
Great Deals! Your right product number is WR32X10835. View the refrigerator fresh meat drawer pan product description, delivery & payment options, and compare prices on eBay below.