Shop for refrigerator fresh meat pan for GE Hotpoint Americana RCA ESS25XGMBWW GSH25VGPAWW GSS22QGPCWW GSH25KGMCBB GSS25QGMCCC PSA22MIMCFBB HSS25GFPAWW and more.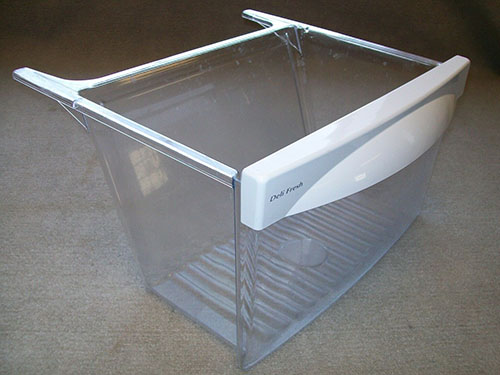 Refrigerator Meat Drawer
Product: Refrigerator Fresh Meat Drawer Pan
Part Number: WR32X10835
Replace Parts: WR32X10131 1812381 AP4981597 PS3487933 EAP3487933
Fits Brands: GE Hotpoint Americana RCA
Fits Refrigerator Models
This refrigerator meat pan drawer item works for the following GE Hotpoint Americana RCA models.
GSH25JSDDSS GSH25KGRBWW BSY25GFMCWW ESL22XGRBBS GSA22KBMDFBB GSE22KEBCFBB GSE22KEWHFWW GSF25JGDDBB GSG22KBPDFWW GSG25MIMBFWW GSH22JFTDWW GSH22JFXMCC GSH22JSBBSS GSH22KGRBBB GSH25JFXAWW GSL22JFXKLB GSS22IBTAWW GSS22IFRECC GSS22JERFBB GSS22JETGWW GSS22KGMACC GSS22QGPABB GSS22SGPCBS GSS22VFPAWW GST22IBMCCC GST22JEMBCC GST25IFPACC GST25KGPHBB GSL25IFRJBS GSH22KGREBB GSH25JFREWW GSH25KGPDCC GSS22IBPAWW GSS22JEPDWW GSS25IFRECC GSS25JEPDCC GSS25JETNBB GSS25KGMABB GSS25QFMACC GSS25QGPECC GSS25UFMDBB GSS25UFPJCC GSS25VGMABB PSG22MIPAFWW SSL25KFPHBS SSS25SGPCSS HSM25GFTNSA HSS25GFTBBB HSS25IFPEWW HST22IFPDCC RSG25KEPAFWW and more.
Compare Lowest Prices
Great Price! Your right product number is WR32X10835. View the refrigerator meat pan product description, and compare prices on eBay.