Find new refrigerator fresh meat pan drawer fits GE Hotpoint Americana RCA GSA22KEMCFWW GSH22JGCECC GSS22VFPAWW GSL25JFXLLB GSS25UFPDBB HSM22IFTASA HSM25GFRASA and more.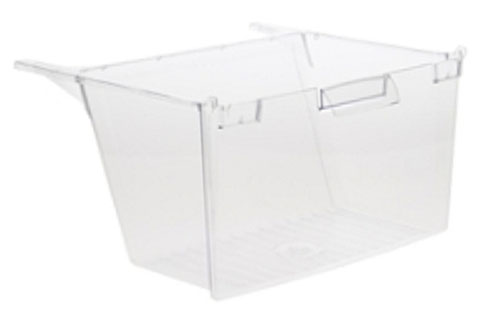 Refrigerator Meat Pan
Product: Refrigerator Fresh Meat Drawer Pan
Part Number: WR32X10835
Replace Parts: WR32X10131 1812381 AP4981597 EAP3487933
Fits Brands: GE Hotpoint Americana RCA
Fits Refrigerator Models
This refrigerator meat pan drawer item fits the following GE Hotpoint Americana RCA models.
GSS25ESHBSS BSS25GFPHWW BSS25JSTBSS DSS25JFPMWW ESS25XGMACC GSE22KEBCFSS GSE22KEWAFBB GSF25JGDCWW GSG22KBSAFBB GSH22IFTBBB GSH22JFXJBB GSH22JGCEWW GSH22JSRJSS GSH25ISZCSS GSH25JGCBBB GSL22JGCBLS GSQ25JSBBSS GSS22IBTJCC GSS22JEPDCC GSS22JETNWW GSS22KGMAWW GSS22QFMACC GSS22QGPJCC GSS22VGMBWW GSS22WGMCBB GST22JEMDCC GST22KGMACC GST25IFPEWW GSL25JFPBBS GSH22SGRESS GSH25JFPDCC GSH25KGREBB GSL25JFTABS GSS22WGPJWW GSS25IFPDWW GSS25JEPJWW GSS25JETEWW GSS25JFPDCC GSS25KGMDBB GSS25QGPABB GSS25UFMCCC GSS25UFMDWW GSS25VGMDCC PSG22MIPAFWW PSG22SIPCFBS HSH22IFTCWW HSS22GFTFWW HSS25GFTEBB HSS25IFPDWW HST22IFPDWW HSS25GFPAWW and more.
Compare Lowest Prices
Your correct item number is WR32X10835. View the refrigerator meat drawer pan item details, item condition, delivery & checkout methods, and compare lowest prices on eBay here.